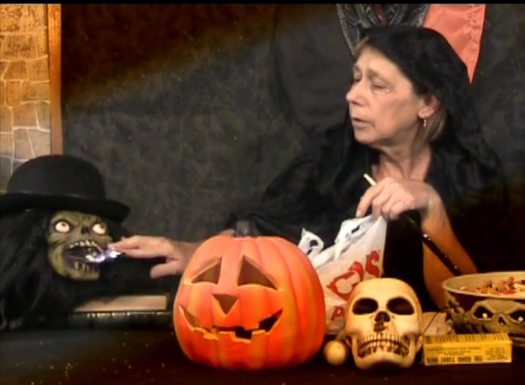 THE YEAR WITHOUT A HALLOWEEN? – IT JUST MIGHT BE – ON THE DUNGEON OF DR. DRECK!!!
With Spooky Scary Month just around the corner, we're going to have a little sneak peak of some of the horror with one of the most terrifying things possible – a year without a Halloween – as we watch TERROR IN THE CRYPT on The Dungeon Of Dr. Dreck.  This year Halloween is cancelled because of a raging hurricane!  How will Dr.Dreck and Moaner make it through? Find out as we watch this 1964 Italian horror flick starring Christopher Lee about a woman possessed by a murderous ancestor in a tale based on the classic vampire story, Carmilla.
Will there be tricks or treats?  Tune in and find out on The Dungeon Of Dr. Dreck this week on your home for B-movies… spooky holiday fun!  Beta Max TV!!!