Beware Theater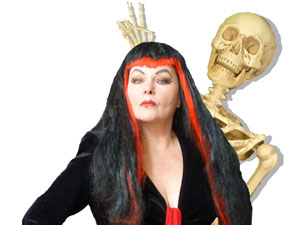 Join Arachna of the Spider People and her friend Deadly as she hosts Beware Theater – Classic horror movies from the golden age of black and white. Lots of commentary, wacky adventures, bad acting, bad directing, lame monsters and cheezy special affects. What's not to like? It's lots of scary fun.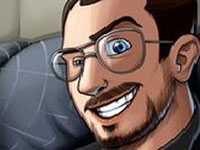 The Cinema Snob
Join this highbrow art critic as he reviews exploitation films and WTF Hollywood movies of the past.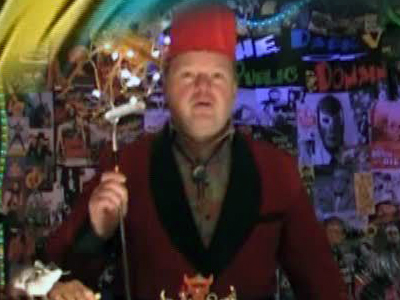 The Dark Vault of Public Domain
Each week, host Uncle Pete (a multi-decade underground radio and television personality), his masked clone sidekick El Vato, and an assortment of other near human and non-human characters present the best in public domain movies, shorts, cartoons, scare films, instructional gems, and whatever else they can dig up in the Cinema Graveyard ™.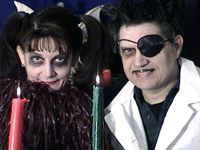 The Dungeon of Dr. Dreck
Dr. Dreck and Moaner have been "horror hosts" in the central MA area since 2004. To them, "B movie" DOESN'T mean BAD! Lots of cheap gems are buried in the not so great, but they're all fun if you watch them in the right spirit and not as a snarky wise ass!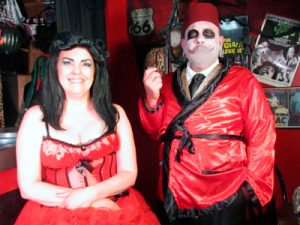 It Came from the Basement
Join Uncle Edward and Nadia von Nacht along with other Basement denizens as they bring you classic public domain horror films.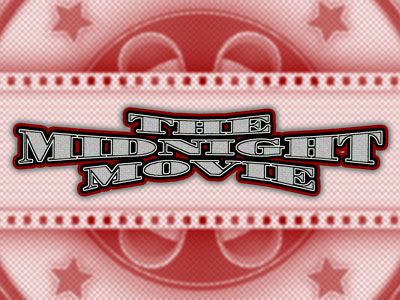 The Midnight Movie
Hosts Dave and Ritch, along with their sidekicks Denny and Triv, showcase schlock cinema, mixed with fun skits and late-night humor.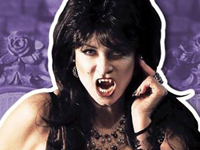 Misty Brew's Creature Feature
Starting in 1983, The Misty Brew Show originally aired every Friday Night at 11pm CST, on KBSI TV 23 The Fox Affiliated Station for The Paducah, KY/Harrisburg, IL/Cape Girardeau, MO Television Markets. It was also picked up by other independent Fox Networks and ran in other markets throughout the midwest and southern states. Now her show has made the leap into the realm of digital streaming.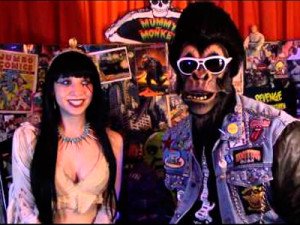 The Mummy and the Monkey
Straight Outta Cleveland, Janet Decay and Grimm Gorri have joined forces to continue a local tradition that spans over fifty years. Influenced by local greats like Ghoulardi, Superhost, and Big Chuck & Lil' John they strive to deliver wacky comedy bits and screen cheesy B-movies.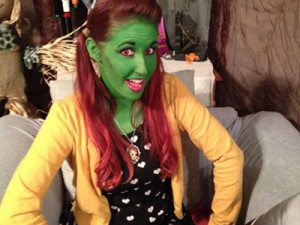 My Gal, The Zombie
Don't let being a zombie ruin your afterlife! Each episode includes a music video and features such as book reviews, original sketches, narrated motion comics, and more.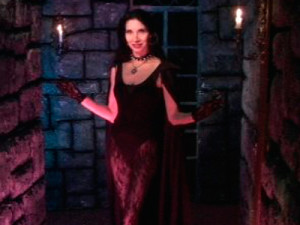 Night Frights
From her haunted mansion, hostess Evelle LeChat mixes comedy with a sensational appetite for horror.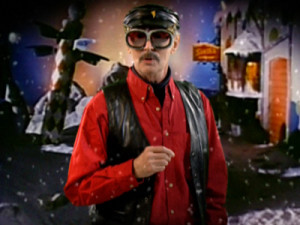 Nite Owl Theatre
Fans of the heyday of late-night television, look no further! 5-time Emmy Award winner, Fritz The Nite Owl returns to host this reboot of his original show, which ran nightly on WBNS 10tv in Columbus, OH from 1974-1991. Fritz presents films in their pure form, checking in with you every 15 minutes or so, taking you to classic commercial breaks from the 70's and 80's, making for a total retro late-night experience.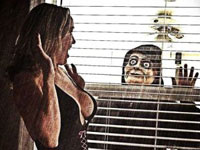 Oliver's Twisted Bargain Basement Midnight Movie Stoner Friendly Freak Show
The show promises to, at the very least, keep you scratching your head as this train wreck occurs before your very eyes! It's a show that features everything future burnouts could hope for: rubber masks, bad CGI, Oedipal complexes, drug references, and action figure nudity! And only the best of the worst horror, sci-fi, and exploitation available… (in the Public Domain)…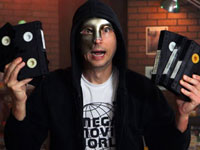 Phantom of the Video
Hidden in the dusty catacombs beneath a closed down video rental store, a dedicated former employee diligently sifts through all of the forgotten films that were left behind. No matter the genre, he bravely watches every movie in the secret vault, in search of forgotten masterpieces… and also because he really has nothing better to do. Join him as he combs the depths of cinema, in search of new filmic experiences and weird wonders no longer rented to mankind.
He is THE PHANTOM OF THE VIDEO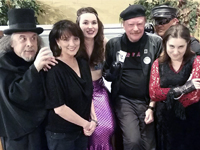 Remo D's Manor of Mayhem
Monterey County's own "creature feature" show features a cast of oddballs, movie trivia and crazed comedy bits.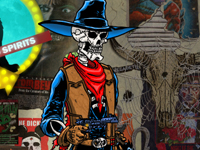 Screaming Soup!
Hosted by Deadwest, a brash undead cowboy with a ray gun, and his apocalyptic goat sidekick, Billy, This American animated web series reviews and parodies B-grade sci-fi/horror films.