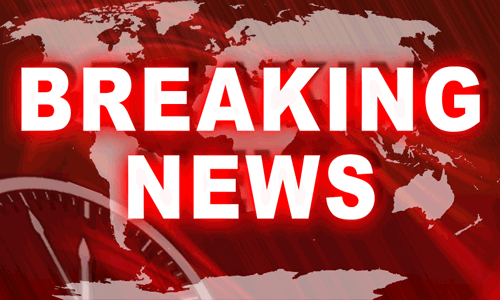 FEBRUARY 12, 2020:  LOVE, FLOWERS, AND MURDER – TODAY ON BETA MAX TV!!! Check out the News tab's top story for more details!
FEBRUARY 10:  DOUBLE FEATURE MONDAY – THE ADVENTURE CONTINUES AND THE LOVE BEGINS!!! Check out the News tab's top story for more details!
#  #  #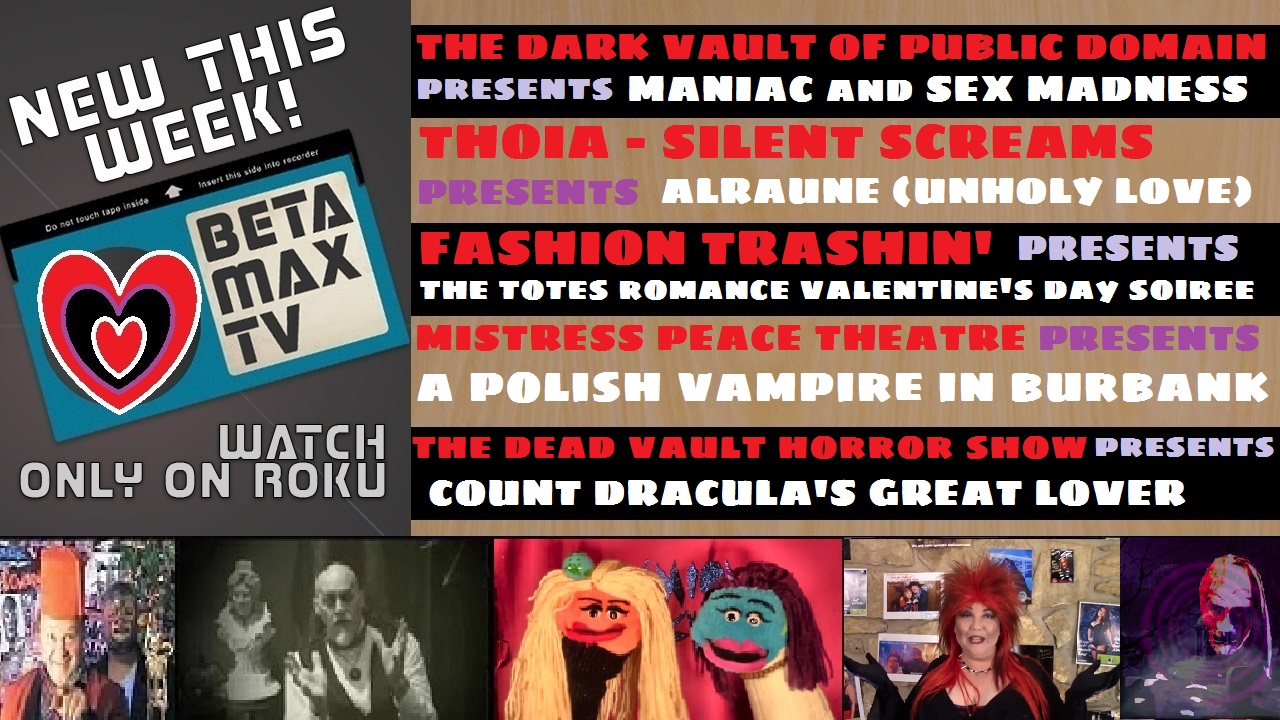 Friday, February 14, 2020
LOVE IS IN THE AIR (AND THE TOMB) FOR THE BETA MAX TV ST. VALENTINE'S DAY FRIDAY FUN-TIME FIVE!!!
L-O-V-E!!! The subject of music, poetry, stories…and movies! And today, Beta Max TV is FULL of it (love, that is) for the FRIDAY FUN-TIME FIVE special St. Valentine's Day edition!
Uncle Pete has a love-filled Dwain Esper exploitation double-feature on The Dark Vault Of Public Domain! MANIAC (1934) follows a violent schizophrenic who lost the love of his estranged wife and now loves reanimating corpses. SEX MADNESS (1938) is filled with all sorts of love – most of it with the wrong people – as it follows the trials, tribulations, and shady doctors involved in society's battle against promiscuity and venereal disease.
Marquis DeBlood has some more love in the laboratory with the 1928 film ALRAUNE (UNHOLY LOVE) on The Horror Of It All's Silent Screams. This film, based on a German novel, is about a prostitute, who is, as part of a professor's experiment in genetics, impregnated by a hanged murderer. Her daughter, raised by the professor, grows up rather oddly and seeks revenge on the professor who performed the procedure. Not exactly your typical love story!
The Valentine's gifts discussed on Beaucoup Askew's FASHION TRASHIN aren't quite as mundane as boxes of chocolates! In THE TOTES ROMANCE VALENTINE'S DAY SOIREE, Diamond and Cinnamon celebrate Valentine's Day with a visit from a representative from "naughty time" toy makers "Totes Romance" to show off the latest sexy "adult themed" technologies. Plus they take a look at Dirk's Berserk Magic Dirt Bars – the next big food fad!
Heart, wine, and fangs abound on this week's Mistress Peace Theatre Valentine's Day Special. Mistress Malicious has the 1983 horror comedy A POLISH VAMPIRE IN BURBANK. This Mark Pirro directed film is about the adventures of a nerdy vampire taken out by his wild sister for his first "bite" on the town. Mistress has a fang-up of her own when Mad Peter can't wait to bite one of the gals on Valentines day. But he may be messing with the wrong lady when he bothers Mistress!
And Keymaster Slasher Poe has a love story for all eternity on The Dead Vault Horror Show presentation of COUNT DRACULA'S GREAT LOVE (1973), a Spanish film about 5 people stranded at Dracula's castle. He converts 3 of the women to vampires but saves a fourth to try make her his voluntary bride and thereby be able to complete a ritual to resurrect his long dead daughter.
It's Love, Love, Love and more Love for the special St. Valentine's Day edition of the FRIDAY FUN-TIME FIVE on your home for B-movies…and hearts (not always bloody)!!! Beta Max TV!!!