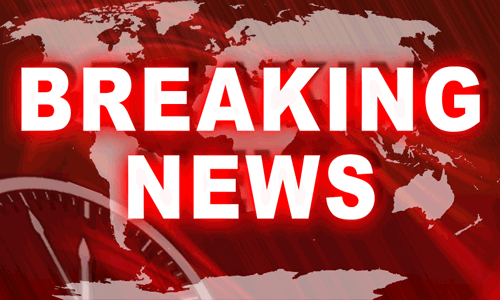 October 16, 2019:  BRING OUT YOUR INNER MONSTER ON THE DUNGEON OF DR. DRECK – TODAY ON BETA MAX TV!!! Check out the News tab's top story for more details! 
October 14, 2019:  IT'S DOUBLE BEAST MONDAY ON BETA MAX TV!!! Check out the News tab's top story for more details!
#  #  #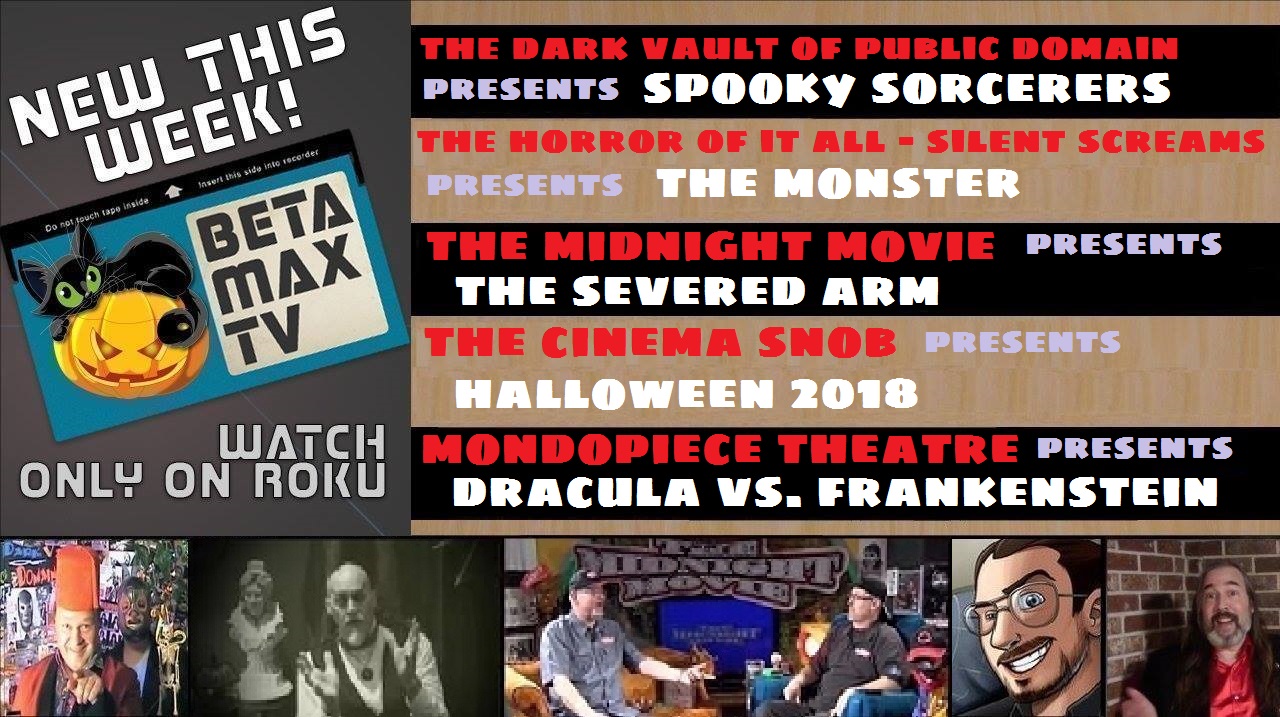 Friday, October 11, 2019
SORCERERS, ZOMBIES, LOTS OF MONSTERS, AND A GUY WHO'LL GIVE HIS RIGHT ARM TO BE ON THE FRIDAY FUN-TIME FIVE! IT'S ALL HERE ON BETA MAX TV AS SPOOKY SCARY MONTH CONTINUES!!!
Kung Fu with the undead, classic monsters in different places, one of the first mad scientists, and a good helping of revenge converge for a feast of fright in this week's Beta Max TV FRIDAY FUN-TIME FIVE!
Uncle Pete digs up zombies, evil sorcerers, and martial arts mayhem in THE DARK VAULT OF PUBLIC DOMAIN presentation of SPOOKY SORCERERS (1987). Two rival sorcerers battle over changing some fresh corpses into vampires and incur the wrath of an evil warlord, with somewhat comical results. Back at The Dark Vault, Uncle Pete practices a little sorcery of his own.
Marquis DeBlood unearths a classic horror film with a hint of comedy on The Horror Of It All's Silent Screams. Lon Chaney stars in the 1925 silent film THE MONSTER. A store clerk and aspiring detective decides to investigate several disappearances near an old abandoned asylum and discovers a mad scientist there performing experiments on the missing people. One of the earliest mad scientist movies!
In The Midnight Movie, Ritch and Triv have a guy who'd give his right arm to be on their show – but not willingly! In THE SEVERED ARM (1973), five men trapped in a cave draw lots to decide whose arm to cut off to supply a snack and prevent them from starving. Minutes after doing the deed, they're rescued. The unfortunate party member learns things that make him decide to seek bloody revenge on his cave-mates!
The Cinema Snob reviews a remake of a remake of a classic horror film. The subject today is Michael Meyers and HALLOWEEN 2018!
And for the start of the Halloween Season and their 50th episode, Mondopiece Theatre finds a movie that wasn't afraid of the dark as evidenced by the lack of almost any useful lighting in the whole film. It's Al Adamson's 1971 battle of the horror monster legends – DRACULA VS. FRANKENSTEIN!
SPOOKY SCARY MONTH continues with a FRIDAY FUN-TIME FIVE who's who of weird, wild and wicked on your home for B-movies…and things that go bump in the night! Beta Max TV!!!