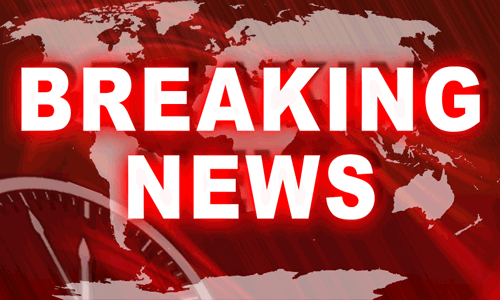 December 5, 2018:  Dreck The Halls With Zombie Magic!  Check out the News tab's top story for more details!
#  #  #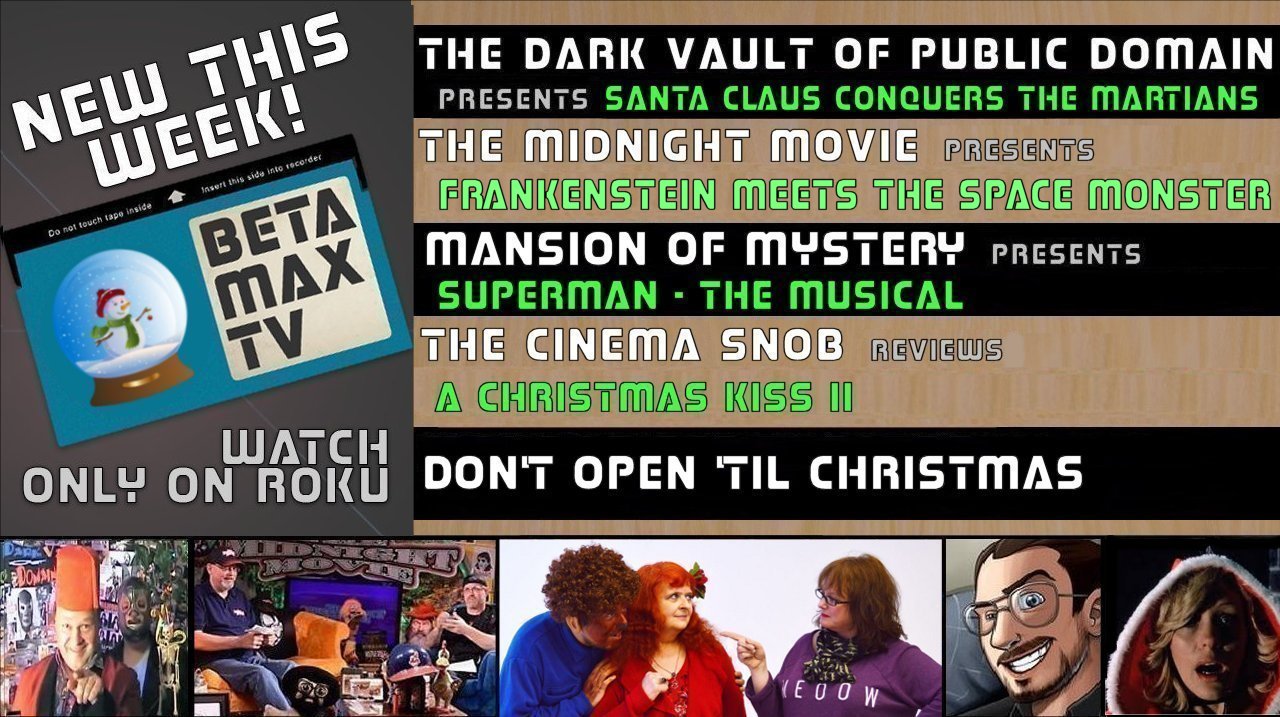 December 7, 2018
CHRISTMAS CHEER FROM OUTER SPACE TO BROADWAY (AND BEYOND) ON THIS WEEK'S FESTIVE FUN-TIME FIVE!!!
BETA MAX TV brings on the holiday spirit…in one way or another…in this week's FESTIVE FUN-TIME FIVE!!!
On The Dark Vault of Public Domain, Uncle Pete holds a Christmas party and brings before the viewing audience SANTA CLAUS CONQUERS THE MARTIANS (1964)! This vintage Hollywood B-grade features Pia Zadora in a juvenile role – far different than those that made her a Z-movie hottie in the '80s! Plus lots of Christmas shorts and extras!!!
At The Midnight Movie, it's off to the 4th planet again as the Christmas colors clash when green monster meets red planet invaders in FRANKENSTEIN MEETS THE SPACEMONSTER (1965). Mars is in need of women! So Martians are on call to kidnap women from Earth for repopulation; unfortunately, things go awry when an android crash-lands on Puerto Rico and lays the framework for terror!
At the Mansion of Mystery, Scarlett and CJ present one of the greatest horrors of musical cinema – SUPERMAN THE MUSICAL! The 1975 TV musical is surrounded by a "Musical Crisis", which by all accounts HAS to be better than the feature presentation.
A CHRISTMAS KISS II (2014), reviewed by The Cinema Snob, has a plotline relating to a G-rated "Fifty Shades Of Grey". Girl kisses billionaire, girl spends holiday season with billionaire, girl and guy apparently do not indulge in … ummm… well, whatever!
Finally.. DON'T OPEN 'TIL CHRISTMAS. Santas everywhere (WHUT?) are being knocked off. Who? Why? Where? This 1984 Clausploitation flick was written and stars Edmund Purdom. We don't know why. Maybe it's just be-claus!
Fruitcake variety for your FESTIVE FUN-TIME FIVE! The holiday season continues on Beta Max TV!