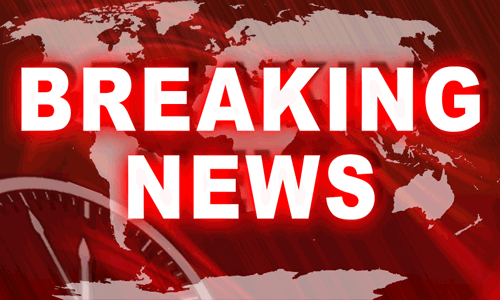 March 20, 2019:  THE GIANT WASPS ARE OUT – IT MUST BE SPRING!!! Check out the News tab's top story for more details!
March 18, 2019:  WE DIG GRAVES – TODAY ON BETA MAX TV!!! Check out the News tab's top story for more details!
#  #  #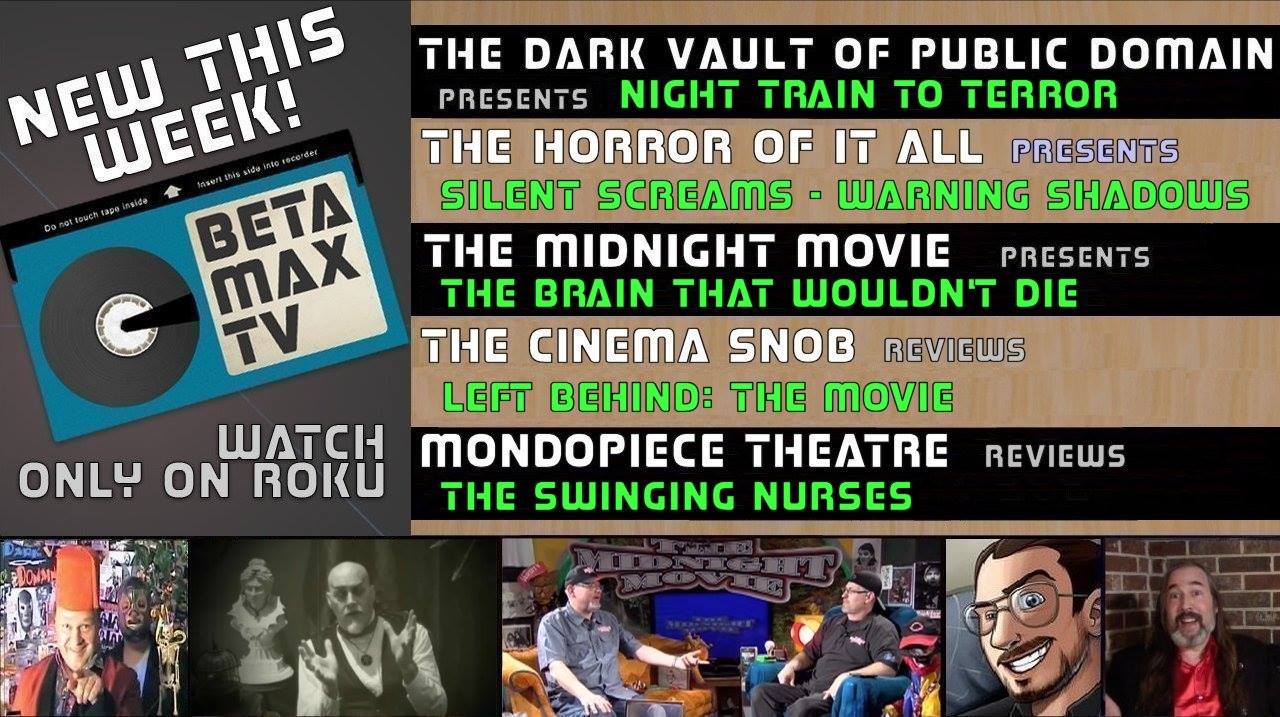 BEWARE THE IDES OF MARCH…AND THE DEVIL, AND THE MAD SCIENTIST, AND THE APOCALYPSE! AND KEEP AN EYE ON THE SWINGING NURSES TOO – ALL ON THIS WEEK'S FRIDAY FUN-TIME FIVE!!!
March 15th – not a very good day for Caesar. But a great day for B-movie fans with the latest from Beta Max TV on the FRIDAY FUN-TIME FIVE!
It's panic in the Pullman on THE DARK VAULT OF PUBLIC DOMAIN! Join Uncle Pete and El Vato as they present NIGHT TRAIN TO TERROR (1985)! God and the Devil take a train ride and have a conversation tying together three tales of terror. And all the while, an 80s style dance party is going on in the club car – perhaps more terrifying than any of the tales!
Tales of terror inhabit the minds of three men invited to a sinister baron's home in WARNING SHADOWS (1925) on The Horror Of It All's Silent Screams. The Marquis DeBlood features this shadowy story of a baron, sure that 3 men are after his wife, presenting a strange shadow puppet story that infests the minds of the would-be suitors til they're not sure what is reality and what is a dream.
"Protecting" one's wife is the warped goal of the mad scientist in THE BRAIN THAT WOULDN'T DIE (1962) on The Midnight Movie. Ritch and Triv visit with "Jan In The Pan" while showing what weirdness a deranged doctor can come up with when trying to find a donor body for his girlfriend's decapitated head, kept alive in his laboratory.
Having "no-body" also shows up in this week's review on The Cinema Snob. Kirk Cameron has practically no-body around after the Rapture and ensuing apocalypse in LEFT BEHIND – THE MOVIE (2000).
But there's no shortage of bodies in the Mondopiece Theatre review of THE SWINGING NURSES (1965). In this Barry Mahon nudie-cutie short, a glamour photographer finds himself in the hospital in danger of missing a photo shoot deadline. So several of the nurses volunteer to help him create some good "exposures"
Even Brutus will drop what he's doing today to tune in to all the goodies found in the FRIDAY FUN-TIME FIVE on Beta Max TV!!!