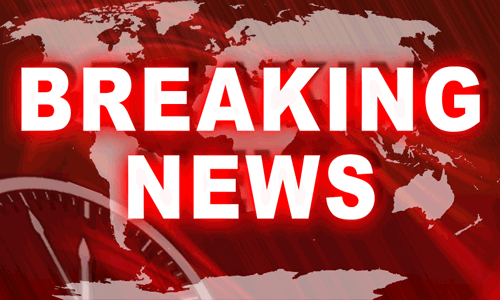 August 21, 2019:  TVs GO WILD ON THE DUNGEON OF DR. DRECK!!! Check out the News tab's top story for more details! 
#  #  #

AUGUST 19 – UPDATE ON THE BROKEN ROKU SITUATION – We have just (minutes ago) been able to update Beta Max TV.  Roku Tech Support is still working on their technical problem to try to assure that it will not recur.  But, at least for now – the FRIDAY FUN-TIME FIVE is now available for your Fun-time viewing!  Thanks for your patience!
NOTE FOR FRIDAY, AUG. 16: – Roku has been experiencing some technical problems that may have affected the Beta Max TV updates for some devices and TVs.  We have been working with Rolu Tech Support most of the day and hopefully this issue will be resolved as soon as possible.  We apologize for any inconvenience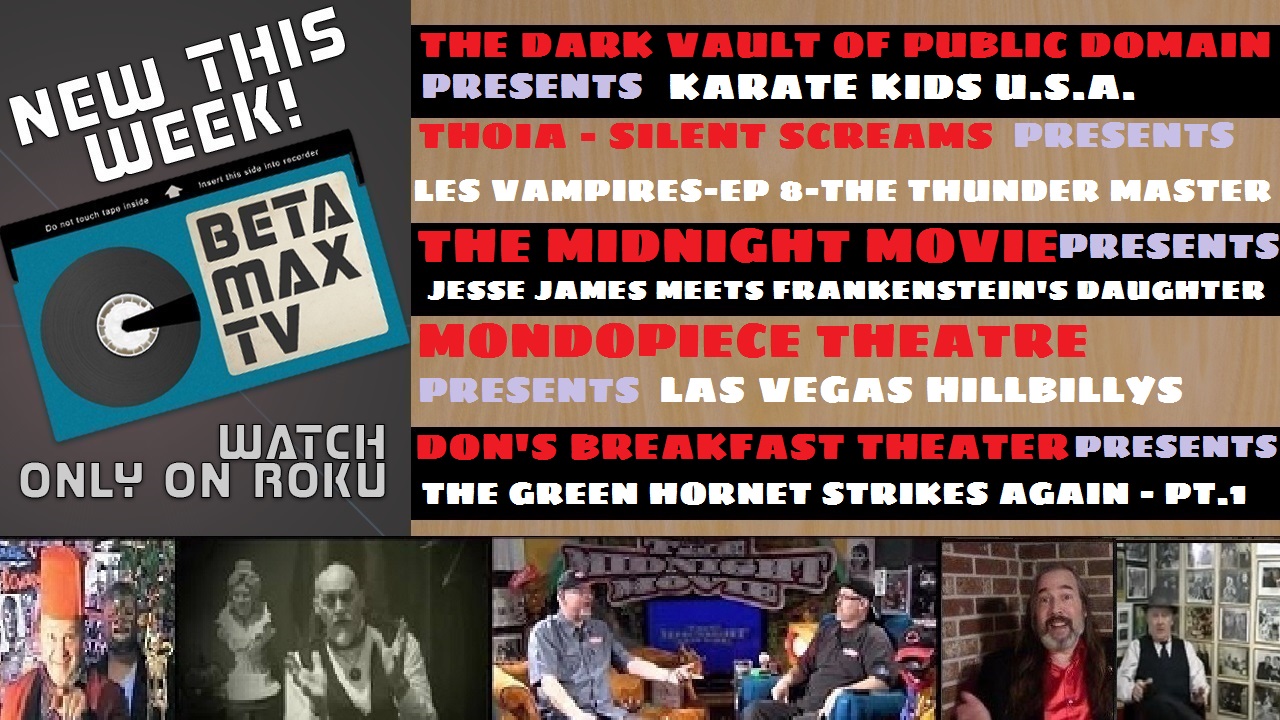 Friday, August 16, 2019
FIGHTING CRIME, MAKING MONSTERS, AND WHOOPIN' IT UP IN VEGAS TODAY ON THE BETA MAX TV FRIDAY FUN-TIME FIVE!!!
How about beating up some bad guys? Or maybe turning one into a zombie-like monster? And if that gets boring – Head to Vegas, baby!!! We got it all in this week's FRIDAY FUN-TIME FIVE on Beta Max TV!!!
Uncle Pete serves up lots of chops – and we don't mean pork – on The Dark Vault Of Public Domain presentation of KARATE KIDS USA (1980). As two young karate students head to a tournament with their grandfather they get involved with a kidnapping and must organize a rescue. Also known as The Little Dragons, it's karate kids kicking crooks keisters!
There are criminals killed and crooks crowned as the Marquis DeBlood reveals the next installment of LES VAMPIRES (1916) on The Horror Of It All's Silent Screams. In Episode 8, THE THUNDER MASTER, Grand Vampire Satanas' mistress Irma is sentenced to life in an Algerian penal colony and is to be transported there by ship. He destroys the ship and Irma escapes. But after another attempt on Phillippe's life, Satanas is captured and kills himself according to the Vampire code. Venomous takes over as Grand Vampire as Irma returns.
Ritch and Triv show that sometimes the criminals aren't the worst people in the room on The Midnight Movie presentation of JESSE JAMES MEETS FRANKENSTEIN'S DAUGHTER (1966). Jesse, on the run, decides to hide out in a manor owned by Frankenstein's Daughter where she's following in her father's experimenting footsteps. And she decides that Jesse's pal would make a perfect guinea pig!
Mondopiece Theatre gives us a great idea for a vacation from all this crime fighting and evil with a review of the 1966 comedy LAS VEGAS HILLBILLYS. Big country acts Ferlin Husky, Sonny James, and Bill Anderson and just plain big actresses Mamie Van Doren and Jayne Mansfield star. (1966)
Finally, it's back to crime fighting as DON'S Breakfast Serial presents 1941's THE GREEN HORNET STRIKES BACK – Pt 1. Britt Reid, newspaper publisher by day, masked crime fighter by night, and grand-nephew of the Lone Ranger, battles kingpin Boss Crogan and his gang with ties to foreign powers.
Crime-fighting action and Jayne Mansfield in Las Vegas!  That just about covers it and cover it we do in the latest FRIDAY FUN-TIME FIVE on your home for B-movies…and Jayne Mansfield! Beta Max TV!!!