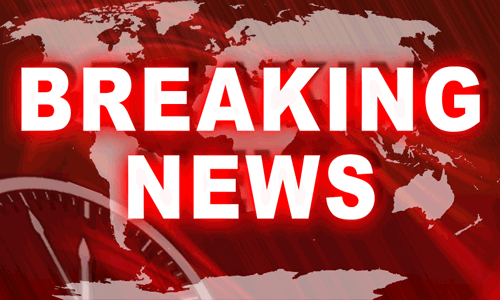 APRIL 8:  BUNNIES AND BATS – EASTER AND ARACHNA TODAY ON BETA MAX TV!!! Check out the News tab's top story for more details!  
APRIL 6:  DICK TRACY VS. THE SPIDER RING – THE FINAL CHAPTER – TODAY ON BETA MAX TV!!! Check out the News tab's top story for more details! 
#  #  #

Friday, April 3, 2020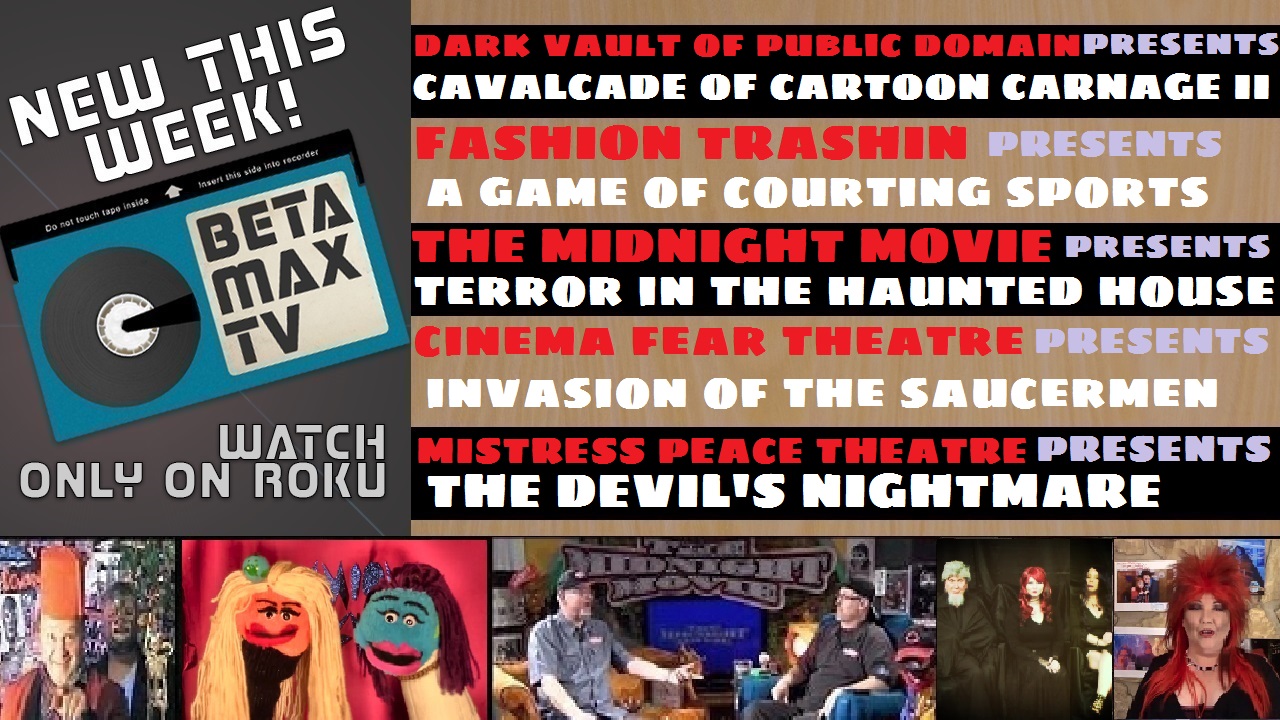 THE FRIDAY FUN-TIME FIVE IS BACK ON BETA MAX TV!!!
The technical difficulties are fixed and the programs are flowin' once again on the Beta Max TV FRIDAY FUN-TIME FIVE!!!
Animate your funny bone with the CAVALCADE OF CARTOON CARNAGE – Pt. 2 on THE DARK VAULT OF PUBLIC DOMAIN! Uncle Pete presents 2 hours of classic cartoons from the 20s through the 60s featuring such stars as Felix the Cat, Molly Moo Cow, Popeye, and our favorite singing night bird, Owl Jolson.
It's game time on Beaucoup Askew's FASHION TRASHIN – and the game is LOVE! Join Cinnamon and Diamond as they have a last minute program change from interviewing champion eater Cherry "Chubs" Chingle to having a rousing game of "Courting Sports" to try to get Cinnamon a date.
On The Midnight Movie, Ritch and Triv chat on the radio and present this 1958 film TERROR IN THE HAUNTED HOUSE, shot in the "Psychorama" subliminal system. A newlywed couple moves into a house that the woman has repeatedly seen in a series of nightmares. Watch for the subliminal skulls here and there!
Let's all give a rousing Beta Max TV welcome to our brand new show Cinema Fear Theatre! From the same folks who brought you that horror soap opera The Chronicles of Dark Wolf Manor (also seen on Beta Max TV), join Matilda, Cecil, and Alexandra for INVASION OF THE SAUCERMEN, A 1957 sci-fi film about a flying saucer that lands near a favorite teen make-out spot. Two teens hit and kill and alien with their car but when they bring the sheriff back, a dead human is found. The teens, charged with murder, must now find proof the aliens are invading.
And there's more mischief with Mistress Malicious as Mistress Peace Theatre presents THE DEVIL'S NIGHTMARE from 1971. A busload of tourists directed to stay at a cursed castle by Satan in disguise are killed in strange manners by the cursed inhabitants. Malibu Mistress has trouble with Satin and runs amok with poor Velvetina stuck in the path of destruction, but Potato Goblin saves the day!
Horror, love , and laughs! A bunch of stuff to take your cares away! It's the FRIDAY FUN-TIME FIVE on your home for B-movies…and care-taking-away! Beta Max TV!!!