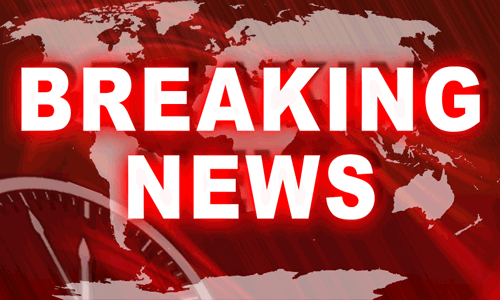 November 19, 2018:  A Traditional Thanksgiving with My Gal The Zombie!!!  Check out the News tab's top story for more details!
#  #  #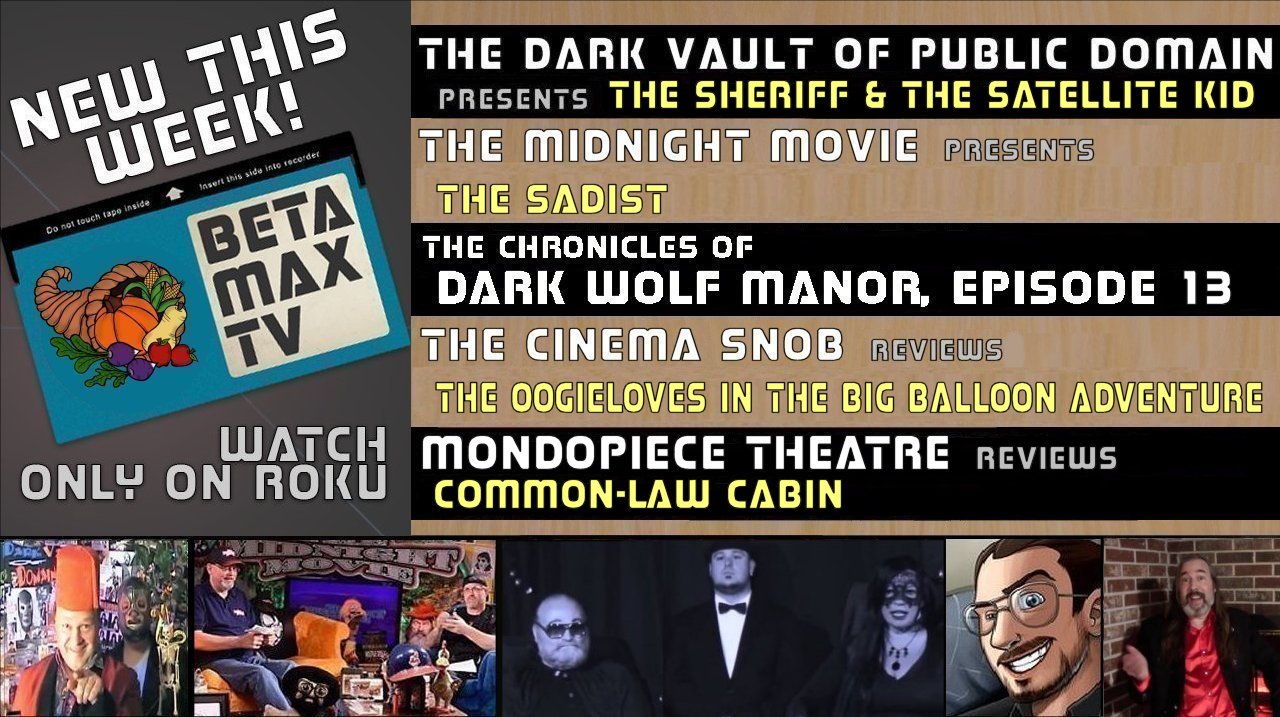 November 16, 2018
TALKING TO STRANGERS…
THIS WEEK ON BETA MAX TV
Strange(r) pursuits this week on Beta Max TV​ – just in time to psych you up for those close encounters out and about kicking off the holidays – whether you want them or not!
Speaking of close encounters, throw away the Reeses' Pieces and get out the biscotti, the main course on the Dark Vault of Public Domain with Uncle Pete​ is space-ghetti. THE SHERIFF AND THE SATELLITE KID from 1979 stars Bud Spencer as the sheriff of Newnan, Georgia (!!!) who is the subject of a close encounter with a child-humanoid alien, portrayed by Cary Guffey. He played a kid abducted by aliens in some other movie about UFOs. Actually, this whole movie's premise sounds kind of familiar…!
Even questionably-friendly aliens would be an improvement over an encounter with Arch Hall, Jr. in the 1963 crime thriller THE SADIST. Arch is a high-strung punk on the run with his crazy girlfriend who hold up and terrorize a group of clean-cut folks looking to make it to a ball game. The guys from The Midnight Movie​ pass verbal notes on Arch's highlight performance, the background of the movie, and generally break the tension once in a while. (This movie needs it!)
It's the Grand Finale of The Chronicles of Dark Wolf Manor​!!! And like any good soap opera finale, it brings forth yet another dysfunctional family member heretofore unknown in the plotline! (Which turns the station into Meta Max TV when it is revealed that the family fussin' and feudin' in the storyline on Earth reflects similar issues with the story's narration team back on Zars!)
Our buddy The Cinema Snob​ sidelines the show slightly from strangers to the strange as we are treated to a 30-minute rantstravaganza by our host as he reviews THE OOGIELOVES IN THE BIG BALLOON ADVENTURE, a 2012 financial and critical swan dive featuring Cloris Leachman, Christopher Lloyd, Chazz Palminteri, and Cary Elwes. How bad could it be, really, with A-listers like that? This Teletubbies knock-off received a Rotten Tomatoes review describing the lead furballs as "several brightly colored examples of the worst stereotypes of modern children's entertainment." Which says a lot when you think about it.
Finally, from strangers to the strange to strange strangers – if the name "Russ Meyer" is on the film, it's a given. "Big Women! Big Appetites! Big Trouble!" = big laughs as Brian of Mondopiece Theatre busts into Meyer's early sexploitation sizzler about the dangers of strangers at a seedy Colorado River resort. Entitled COMMON-LAW CABIN, this 1967 film was also entitled HOW MUCH LOVING DOES A NORMAL COUPLE NEED? Because, you know… Russ Meyer!
Just a little cautionary line-up – you can't always depend on the kindness of strangers, but you can depend on holiday distraction with jolly hosts 24/7 on Beta Max TV!