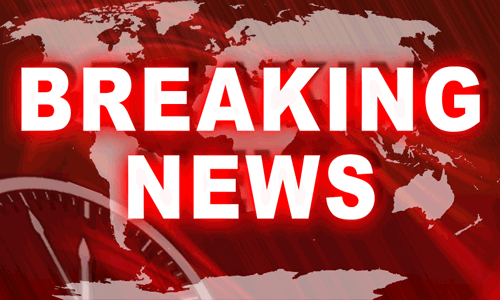 June 26:  HAPPY BIRTHDAY JUNE LOCKHART!!! Check out the News tab's top story for more details!
June 24, 2019:  ERROL FLYNN MEETS FIDEL CASTRO – TODAY ON BETA MAX TV!!! Check out the News tab's top story for more details!
#  #  #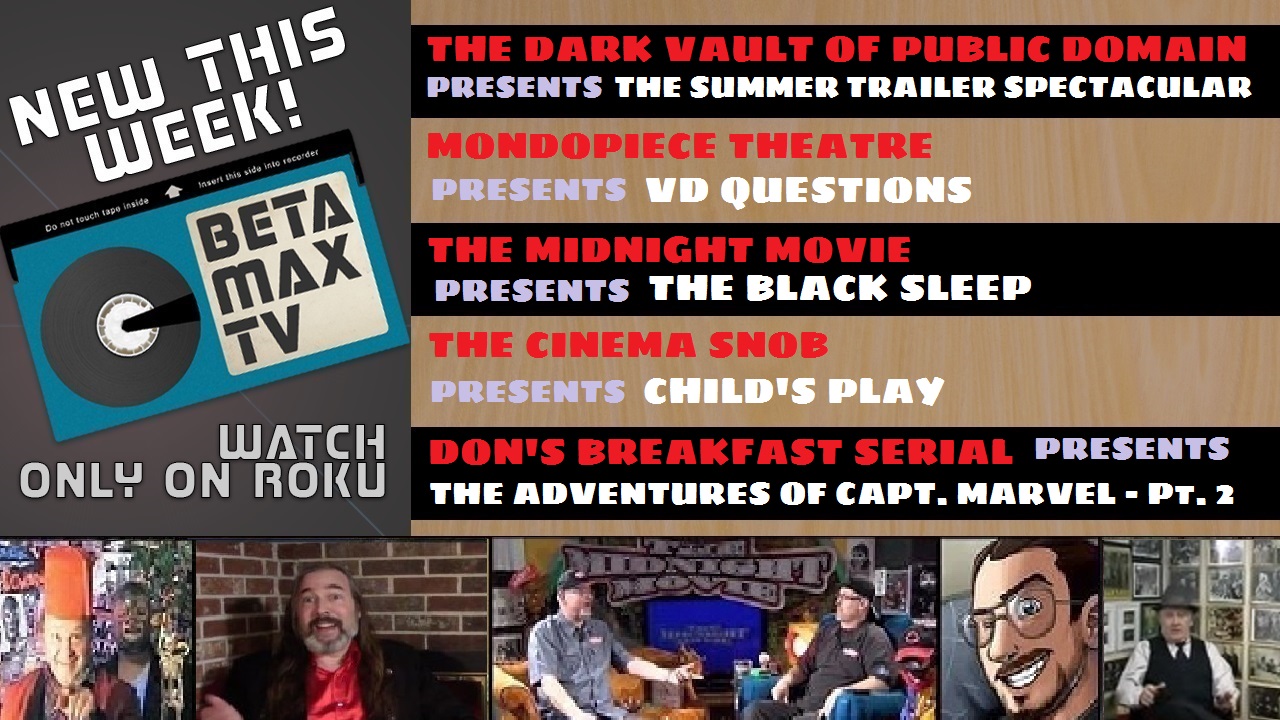 Friday, June 21, 2019
IT'S THE FIRST FRIDAY FUN-TIME FIVE OF SUMMER!!! LET THE FESTIVITIES BEGIN!!!
Summer is finally here! School's out all over, the weather is warmer, vacations are in the works. And Beta Max TV is right there and ready to be part of the fun with summer themed shows on this week's FRIDAY FUN-TIME FIVE!!!
Uncle Pete kicks off this party with a special presentation from the Dark Vault Of Public Domain. He heads out to the mysterious waters of Lake Dark Vault for THE SUMMER MOVIE TRAILER SPECTACULAR! From the well;known to the obscure, it's a pile of previews of the best in beaches, babes, and beasts from summer-type movies.
The initials V D stand for Vacation Day! And the subject of this week;s review on Mondopiece Theatre is an educational film from the 1960s addressing all aspects of that dream trip in VD QUESTIONS. OK, maybe VD doesn't actually stand for Vacation Day here…..
One of the things you get to do in the summer is sleep a little later sometimes. Ritch and Triv have a film on The Midnight Movie all about snoozing – THE BLACK SLEEP (1956). A mad doctor (Basil Rathbone), seeking a cure for his comatose wife, kidnaps people and operates on their brains while they're under the influence of an ancient drug that induces a death-like sleep. Not exactly 4-star bed and breakfast treatment! Also stars Lon Chaney Jr., John Carradine. Tor Johnson, and Bela Lugosi in one of his final film appearances.
Extra playtime is a summer thing and The Cinema Snob's review this week is all about play! CHILD'S PLAY, the original 1988 Chucky film, gets the treatment this time. Just the playdate companion for a lazy summer afternoon!
And finally we rejoin Captain Marvel this week as he wraps up his vacation to the secret crypt of the Golden Scorpion. Don's Breakfast Serial returns for the conclusion of Capt. Marvel's battles with the evil Scorpion in attempt to recover the power stones stolen from the crypt as Don presents episodes 6 – 12 in THE ADVENTURES OF CAPTAIN MARVEL – Pt. 2!
Well, maybe all these show aren't exactly summer themed. But they are all fun! And it is summer time! So grab the gang, get some snacks, and maybe a cool beverage or two and enjoy the summery (and other) offerings in this week's FRIDAY FUN-TIME FIVE on your home for B-movies…and SUMMER!!! Beta Max TV!!!