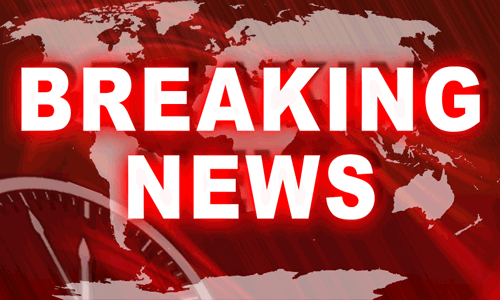 May 22, 2019:  IT'S GHOUL'S GONE WILD ON THIS WEEK'S BEWARE THEATER!!! Check out the News tab's top story for more details!
May 20, 2019:  A "BEE" MOVIE FOR NATIONAL BEE DAY ON BETA MAX TV!!! Check out the News tab's top story for more details!
#  #  #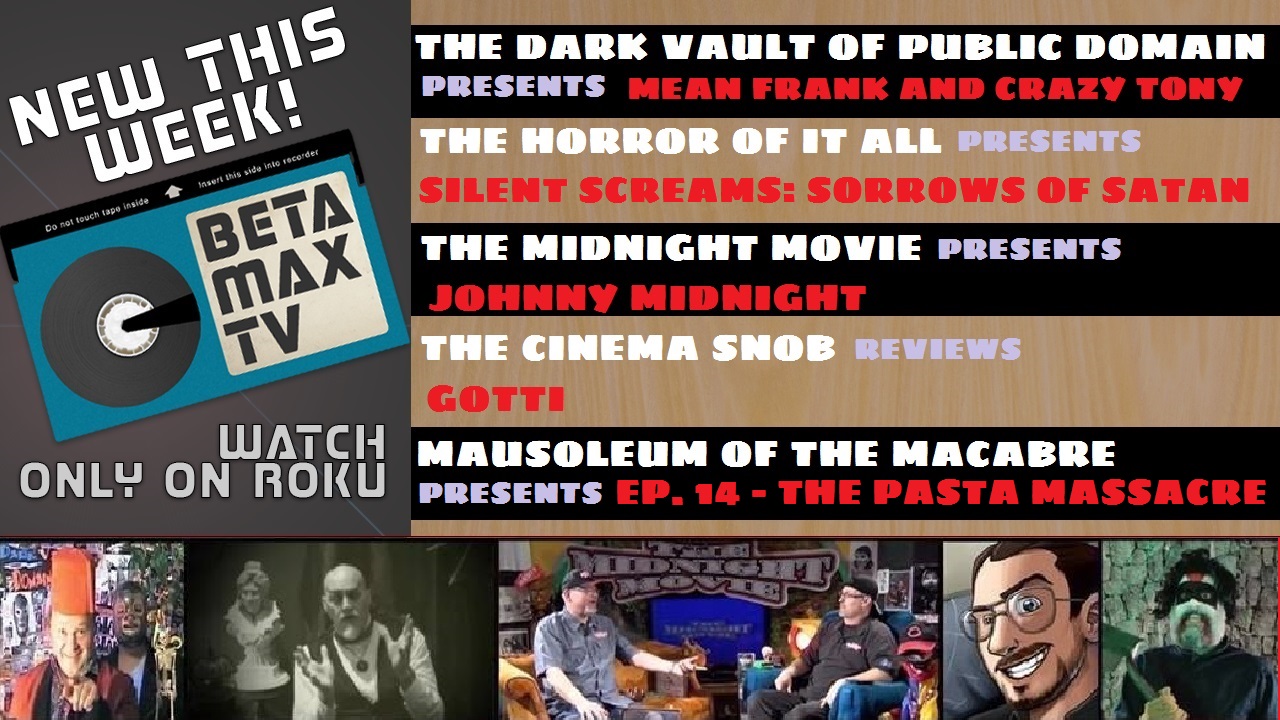 Friday, May 17, 2019
THE GOOD, THE BAD, AND THE MARINARA – THIS WEEK ON THE BETA MAX TV FRIDAY FUN-TIME FIVE!!!
The Beta Max TV FRIDAY FUN-TIME FIVE is filled with strong main characters…and pasta. Some good. Some Bad. (That goes for both the characters AND the pasta).
It's a team of baddies on The Dark Vault Of Public Domain when Uncle Peteand El Vato present MEAN FRANK AND CRAZY TONY (1973). Top mob boss Frank (Lee Van Cleef) gets himself put in prison as an alibi for bumping off his rival. But when needs to escape because his enemies decide to bump him off, he gets unexpected help from admirer and aspiring mobster Tony (Tony LoBianco).
The baddest of the bad pops up as a prince when our nocturnal royal friend the Marquis DeBlood brings forth THE SORROWS OF SATAN (1926) on The Horror Of It All's Silent Screams. When a struggling writer (Ricardo Cortez) is unable to pursue his love because of poverty, he meets a mysterious prince (Adolphe Menjou) who informs him he will be wealthy but must follow the prince's guidance – unaware that the prince is actually Satan!
A strong jawed and clever good guy stars in The Midnight Movie presentation of JOHNNY MIDNIGHT. Ritch and Triv have three episodes of this little seen 1960 TV crime drama starring Edmond O'Brien as a hard-boiled private eye.
It's back to bad – character AND movie – as The Cinema Snob reviews the 2018 mob themed bomb GOTTI. I wonder if there is a Got Gotti t-shirt?
Then it's pasta time with a dash of horror from Needles The Gravedigger on Mausoleum Of The Macabre. Needles brings out his Gore-met Chef for a special treat he hopes you'll "get in to", a tour of a great VHS Video Store in Texas, and the creepy horror short from Kévin Mendiboure called THE SHOES.
Good guys, bad guys, and pasta – a three course meal of movies. A tasty treat for this week's FRIDAY FUN-TIME FIVE on your home for B-movies…and more. Beta Max TV!!!