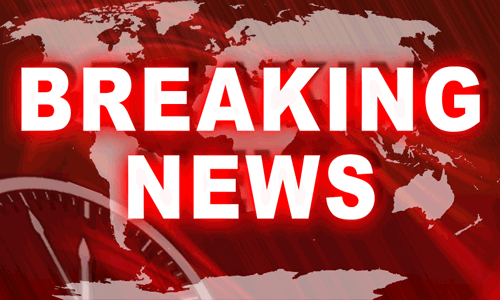 JUNE 3:  ROYALTY AND EVIL ON BEWARE THEATER!!! Check out the News tab's top story for more details!
JUNE 1:  BUCK ROGERS BLASTS BAD GUYS – TODAY ON BETA MAX TV!!! Check out the News tab's top story for more details!
#  #  #

FRIDAY, JUNE 6, 2020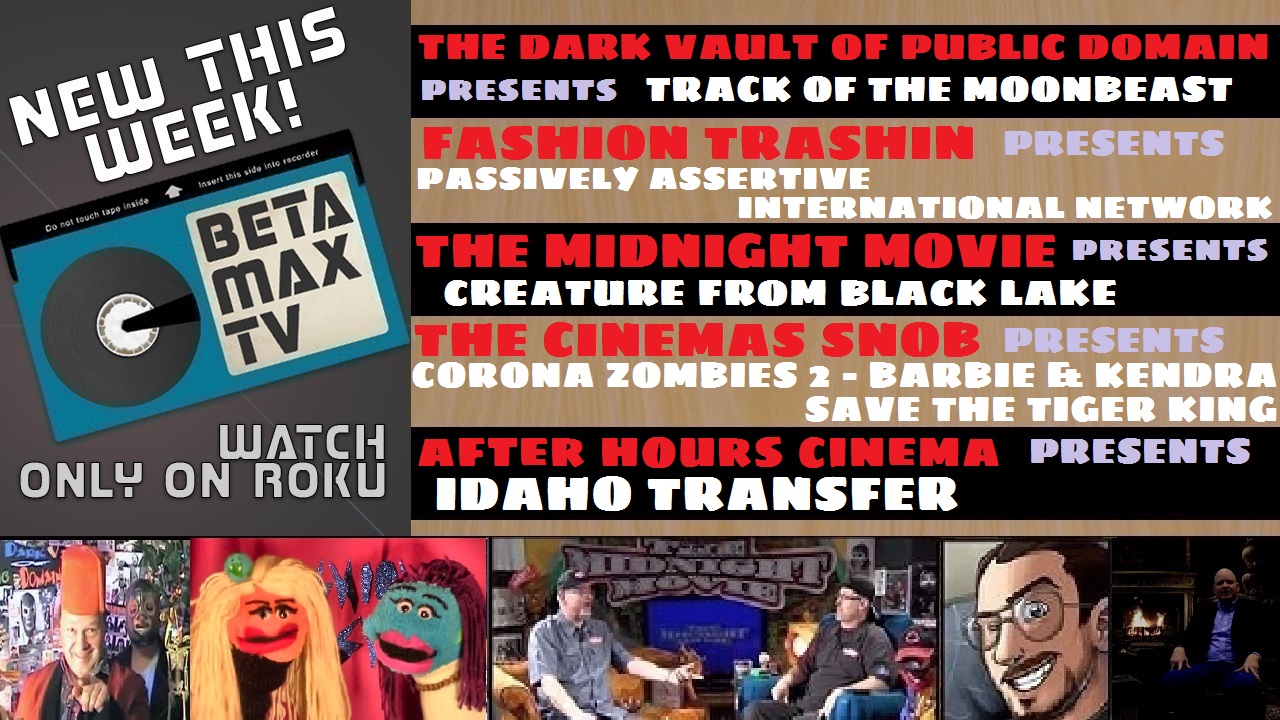 WEIRD CREATURES, TIME TRAVEL, A TUTORIAL…AND, YES, MORE PLAGUE – ON THIS WEEK'S FRIDAY FUN-TIME FIVE!!!
This week on the Beta Max TV FRIDAY FUN-TIME FIVE we hunt a couple of large nasty mutant creatures, take a look at the future of Idaho, help you to become more assertive and fashionable and give you another dose of the plague – with a bizarre tabloid twist!
Uncle Pete and El Vato discuss all sorts of moon things on The Dark Vault Of Public Domain presentation of TRACK OF THE MOON BEAST (1976). A geologist gets hit in the head by a strange meteor fragment that causes him to turn into a murderous reptilian monster. Also, a short indie film called HINDSIGHT.
Have you been feeling a little too open minded lately? Afraid you're not voicing your opinion enough? This week's episode of Beaucoup Askew's Fashion Trashin can help you. Diamond and Cinnamon host the founder of the PASSIONATELY ASSERTIVE INTERNATIONAL NETWORK (P.A.I.N.) with tips on personal improvement. There's also a look at the next trend in hats and the totes haps bar Barfightz!
Ritch and Triv know where Bigfoot is. He's on The Midnight Movie presentation of CREATURE FROM BLACK LAKE (1976). After Bigfoot is spotted in a Louisiana swamp, some researchers come to try to find him but find death instead!
The Cinema Snob gives us another shot of plague with his review of the sequel, yes sequel, to Corona Zombies – CORONA ZOMBIES 2 – BARBIE AND KENDRA SAVE THE TIGER KING – another mash-up, this time of Terror In The Jungle and Luana The Girl Tarzan with a touch of the trendy tabloid tale to boot!
And then it's time for time travel on After Hours Cinema. Host Lee Turner presents the 1973 Peter Fonda directed sci-fi film IDAHO TRANSFER. With Earth's resources depleted, scientists working on time travel decide to test their device before the project is shut down and find strange and dire conditions in the future.
Monsters, apocalypse, plague, and a new hat. It's a well rounded offering from this week's FRIDAY FUN-TIME FIVE on your home for B-movies…and fun! Beta Max TV!!!