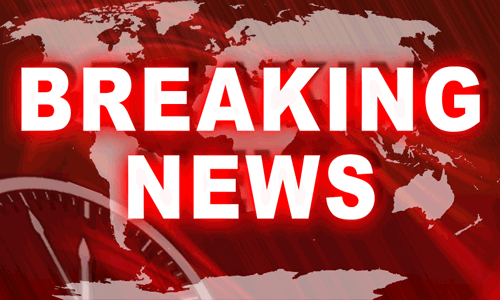 SEPTEMBER 23: ARACHNA HEADS TO SPIDER ISLAND ON THIS WEEK'S BEWARE THEATER!!!  Check out the News tab's top story for more details!
SEPTEMBER 21: THE EXCITING CONCLUSION OF FRANK AND JESSIE  – TODAY ON DON'S BREAKFAST SERIAL!!!  Check out the News tab's top story for more details!
#  #  #

FRIDAY, SEPTEMBER 18, 2020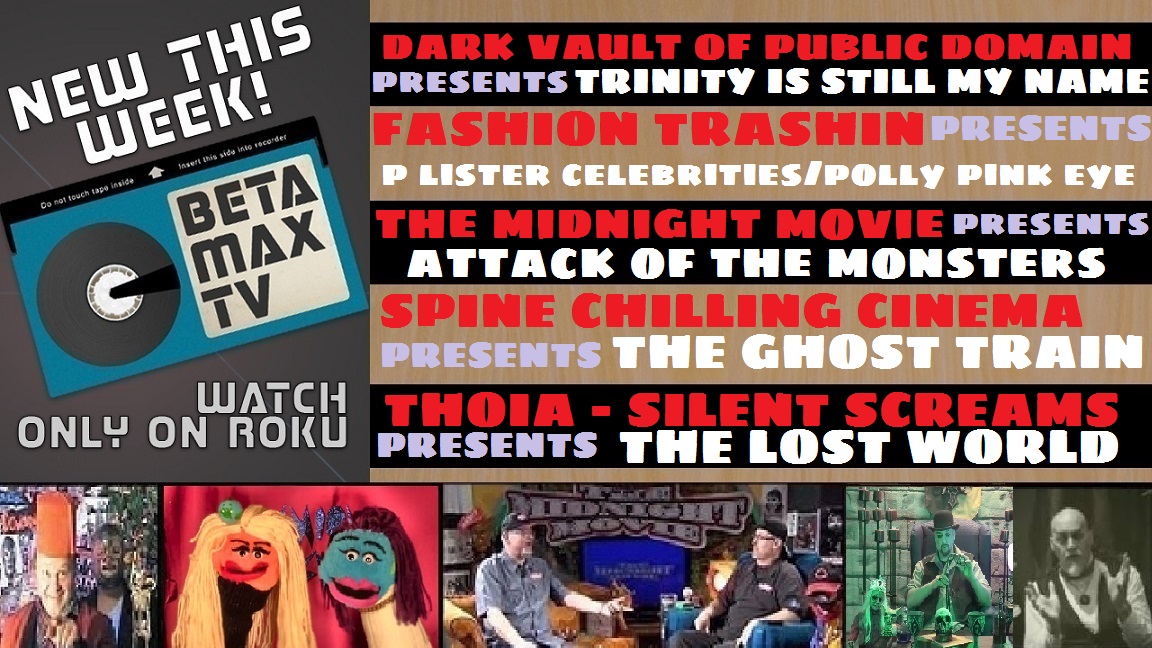 DINOSAURS AND GHOSTS, COWBOYS AND FASHION, AND THE TURTLE RETURNS! THIS WEEK ON THE FRIDAY FUN-TIME FIVE!!!
Take action, comedy, science fiction, and horror. Stir it all up together. And what do you have? This week's FRIDAY FUN-TIME FIVE on Beta Max TV!!!
Uncle Pete goes way out west on The Dark Vault Of Public Domain with those fun-loving, fighting, trouble-making brothers Trinity and Bambino in TRINITY IS STILL MY NAME. Bud Spencer and Terrence Hill star as the brothers trying to follow the last wish of their father and become good outlaws. But they end up being mistaken for Federal agents, saving a pioneer family and breaking up an arms ring instead.
Cinnamon and Diamond dish the latest dirt on all the stars that matter in Beaucoup Askew's FASHION TRASHIN – P LISTER CELEBRITIES. The topics include the latest fashion trend – fiber optic hair, the latest on the latest stars and a look at the future happening trends. Then there's a look into the life of rebel rocker Polly PinkEye on Beyond These Tunes.
On The Midnight Movie, Triv and Ritch go shopping for destruction – and the return of everyone's favorite giant turtle – with ATTACK OF THE MONSTERS (1968). Gamera battles aliens bent on eating Earthling's brains and goes toe to toe with their monster Guiron.
Oliver the Caretaker Collins finds thrills and chills on the rails in the Spine Chilling Cinema presentation of THE GHOST TRAIN (1941). In this British thriller, a group of passengers stranded overnight in a train station experience the haunted train the station master warned them about but find it holds more than ghosts!
And the Marquis DeBlood goes waaay back for some dino-stomping action on The Horror Of It All's Silent Screams. In THE LOST WORLD, a 1925 film based on the Arthur Conan Doyle novel, explorers on an expedition in South America discover an area where prehistoric beasts and apemen still live.
From the jungles to the prairies, from outer space to a spooky train station. This week's FRIDAY FUN-TIME FIVE takes you all over and you never have to leave your seat. Just tune in your home for B-movies…and excitement! Beta Max TV!!!