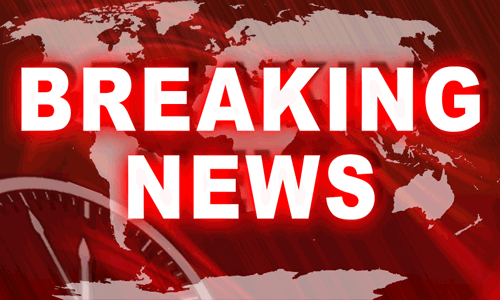 JUNE 9:  NOT A GOOD SWIMMIN' HOLE!  ATTACH OF THE GIANT LEECHES ON TODAY'S BEWARE THEATER!!!  Check out the News tab's top story for more details!
JUNE 7:  RAY GUNS AND INVISI-BELTS – TODAY ON DON'T BREAKFAST SERIAL!!!  Check out the News tab's top story for more details!
#  #  #

FRIDAY, JUNE 11, 2021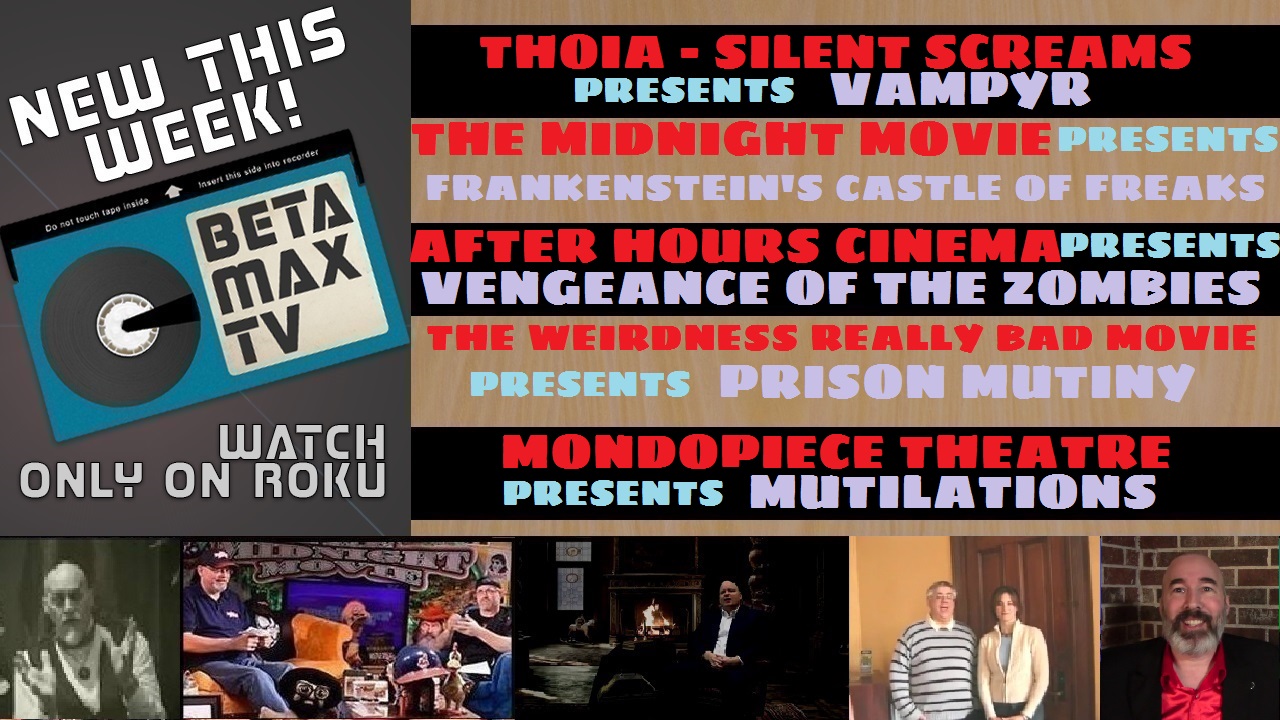 HORROR, ALIENS, AND A BUST OUT – ON THIS WEEK'S FRIDAY FUN-TIME FIVE!!!
Mean monsters, angry aliens, and petulant prisoners bring us this week's Beta Max TV FRIDAY FUN-TIME FIVE!
Marquis DeBlood travels to Germany and the edge of the silent era for the 1931 film VAMPYR on The Horror Of It All's Silent Screams.  A man who stops at a mysterious inn in a strange town finds that a vampire rules and a girl at the inn is slowly becoming one of his subjects.
Things get even freakier than usual on The Midnight Movie as Triv and Ritch and the gang lounge in the theater for FRANKENSTEIN'S CASTLE OF FREAKS, a 1974 Italian horror film with Rossano Brazzi as Frankenstein who revives a lynched neanderthal to wreak havoc along with his other assorted freaks.
On After Hours Cinema, those formerly dead creatures are ganging up in VENGEANCE OF THE ZOMBIES.  Lee Turner has Spanish horror icon Paul Naschy in a few roles as a murderer runs rampant killing women who are then brought back as zombies to join and army of the undead. (1973)
The Weirdness Really Bad Movie goes to jail – or at least reform school – for PRISON MUTINY.  Dave and Holly head to the Mansfield Reformatory for this 1943 prison film about a man framed for a robbery. He becomes bitter when no one believes him and gets in with the gang planning a prison break.
And it's stop-motion aliens and mangled livestock on Mondopiece Theatre for a review of MUTILATIONS – a cheezy 1986 sci-fi where a high school teacher takes his class on a field trip to where a UFO was sighted and finds mutilated cattle and bloodthirsty aliens!
Murders, manglings, and manacles aplenty for this weeks FRIDAY FUN-TIME FIVE on your home for B-movies…and more than the occasional freak!  Beta Max TV!!!
FRIDAY, JUNE 4, 2021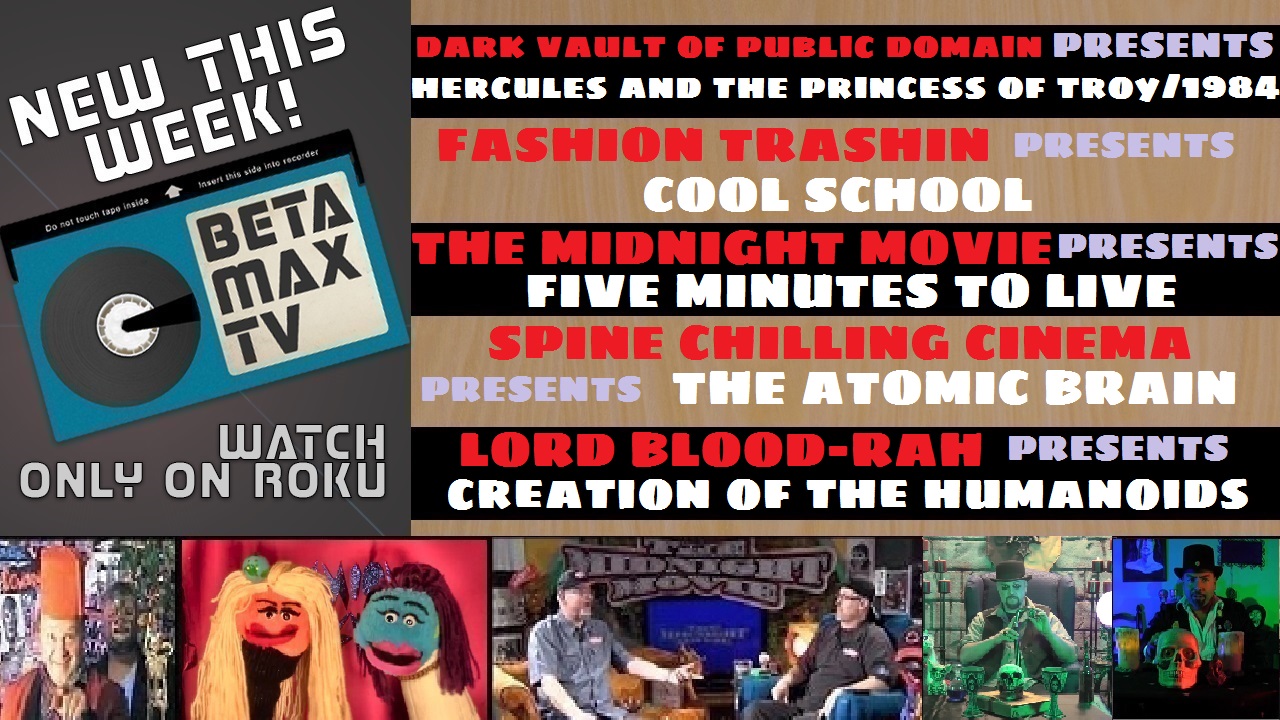 BRAINS, A PSYCHO GUITARIST, BOOK BURNING, AND A PRINCESS.  NO, IT'S NOT THE NEW DISNEY MOVIE – IT'S THE FRIDAY FUN-TIME FIVE!!!
We've gathered mad doctors, bad cyborgs, a good hero, a famous singer, and tater tots all together in one place and that place is the Beta Max TV FRIDAY FUN-TIME FIVE!!!
Uncle Pete has a double feature this week on The Dark Vault Of Public Domain.  First it's HERCULES AND THE PRINCESS OF TROY.  Herc must battle all sorts of beasties and warriors – and a sea monster – while an evil queen gives him trouble and tries to take over.  Plus, it's the 1953 Studio One television version of the George Orwell story 1984, a tale of a dystopian future, starring Eddie Albert and Lorne Greene.
Room temperature tater tots may not be edgy, but Cinnamon and Diamond are on a quest to get that way on Beaucoup Askew's Fashion Trashin episode COOL SCHOOL!  Channel executives tell Cinnamon and Diamond they need to develop an edgier look to attract new viewers so they head out to look for the hippest updates in clothes, piercings and tattoos. Plus Visions Of The Future! (and some tots too!)
Hello, it's Johnny Cash on The Midnight Movie presentation of FIVE MINUTES TO LIVE.  The gang has Johnny Cash as a psycho hood (pretending to be a door-to-door guitar teacher) hired to hold a bank president's wife hostage until the rest of the crooks rob the bank. (1961) aka – Door To Door Maniac
All the brains aren't in school – some are in jars.  And brain relocation is the theme as Oliver The Caretaker Collins presents THE ATOMIC BRAIN on Spine Chilling Cinema.  It's a 1963 sci-fi/horror film about a rich old lady who teams up with a mad doctor to use atomic energy to transplant her brain into a young woman's body.
And cyborgs are running wild on Lord Blood-Rah's Nerve Wrackin' Theatre presentation of CREATION OF THE HUMANOIDS.  In this 1962 post-apocalyptic tale, cyborgs created by the surviving humans to rebuild civilization unite with plans to take over the world and their human creators who are trying to stop them.
It's shopping, brain-swapping, guitar playing, and action in the FRIDAY FUN-TIME FIVE on your home for B-movies…and Johnny Cash!  Beta Max TV!!!