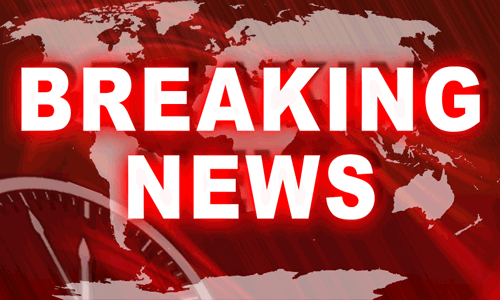 May 22, 2019:  IT'S GHOUL'S GONE WILD ON THIS WEEK'S BEWARE THEATER!!! Check out the News tab's top story for more details!
May 20, 2019:  A "BEE" MOVIE FOR NATIONAL BEE DAY ON BETA MAX TV!!! Check out the News tab's top story for more details!
#  #  #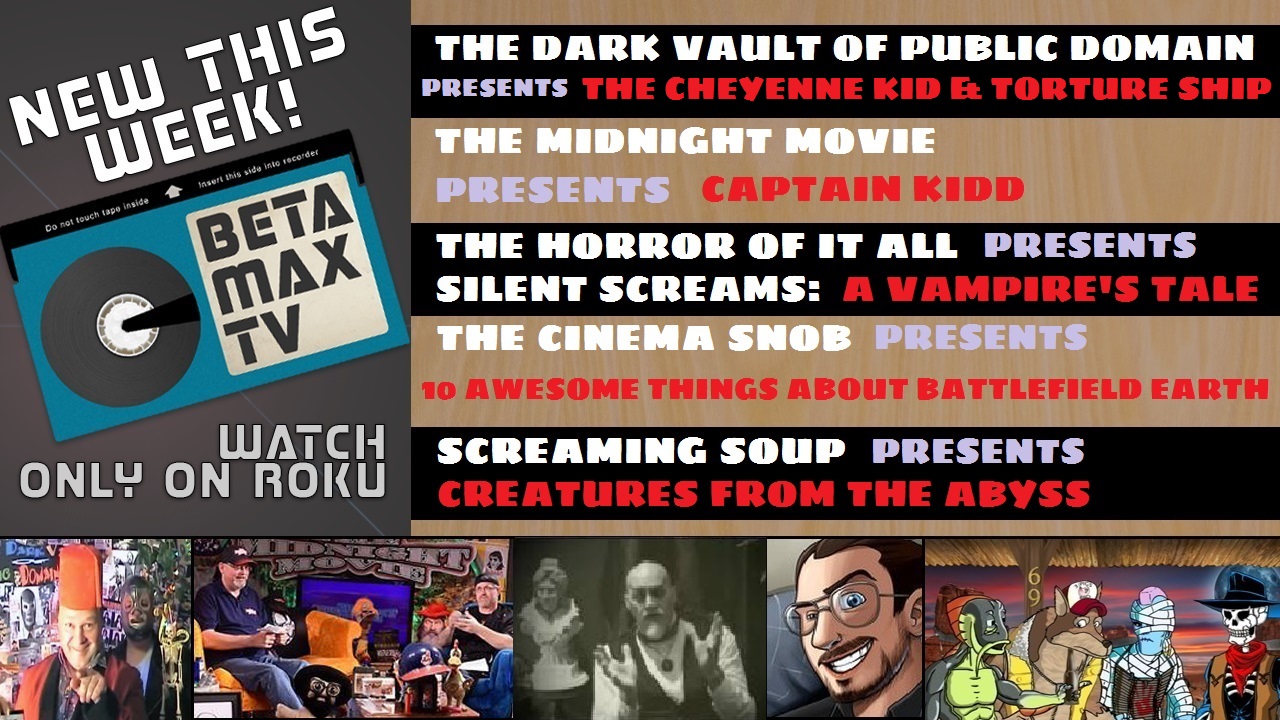 Friday, May 24, 2019
SIX FOR THE PRICE OF FIVE – FILL YOUR LONG WEEKEND WITH AN EXTRA FULL FRIDAY FUN-TIME FIVE ON BETA MAX TV!!!
Since this may be a long weekend with a little extra free time for some of our viewers, the Beta Max TV FRIDAY FUN-TIME FIVE has FIVE shows but SIX features to fill your hours with goodness!!!
We'll throw the bonus feature out there right off the bat in The Dark Vault Of Public Domain. Join Uncle Pete at Lake Dark Vault as he dredges up the 1940 action packed B-western THE CHEYENNE KID and the mad doctor infused terror-cruise from 1939, TORTURE SHIP. Uncle Pete sets sail in the rarely seen SS PETE (complete with working cannon) in search of the legendary Lake Dark Vault Monster who has been snacking on vacationers around the lake.
Ritch and Triv set-sail too once again on The Midnight Movie. Charles Laughton and Randolph Scott star in CAPTAIN KIDD (1945). The shifty captain finagles himself a job as an escort for the king's treasure ship – with treachery on his mind!
The Cinema Snob sets-sail (figuratively) into a place where the air is definitely rare – a place where he can find good things to say about the cinematic bomb of apocalyptic proportions in this week's review 10 AWESOME THINGS ABOUT BATTLEFIELD EARTH (2000).
Marquis DeBlood prefers to be a landlubber, opting for good ol' earth to stand on – or perhaps be buried in. He digs deep into the early works of director Robert Wiene (Cabinet Of Dr. Caligari) on The Horror Of It All's Silent Screams presentation of GENUINE: A TALE OF A VAMPIRE (1920) – the story of a priestess captured into slavery using her mysterious seductive powers to control men's minds. An old school Vamp at work here!
Finally, not only do we have an extra feature but we have the return of our old friends Deadwest and the gang for a brand new episode of ScreamingSoup.com. A bad case of booger lips might be the least of our host's problems as he traipses through the bowels of hell and reviews 1994's CREATURES FROM THE ABYSS!
A ride through the wild west, a couple of cruises, a trip to the future, an old fashioned vampire (of the non-bloodsucking variety), and our favorite animated horror host. All this and six features too! A Memorial Day weekend of great B-movies…and more! It's the FRIDAY FUN-TIME FIVE on Beta Max TV!!!