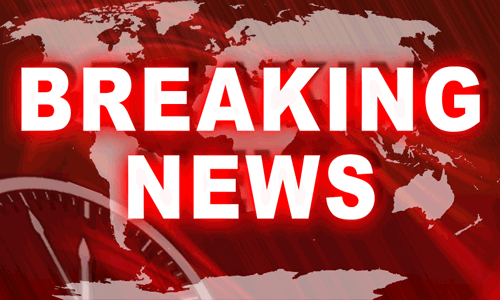 October 23, 2018:  How to throw a great Halloween party!!!  A Beta Max TV Premier!!!  Check out the News tab's top story for more details!
#  #  #

A FULL WEEK OF FRIGHTS AND FUN ON BETA MAX TV!!!
It's a little over a week to Halloween, so we here at Beta Max TV are keeping the special programs coming for our month long Octoboo-er celebration!
Monday – a special Monday presentation of The Bordello of Horror. Brain smoothies, anyone?
Tuesday – Speaking of food, we have the Beta Max TV premier of FEARLESS COOKING WITH ALEXIS all about preparing for Halloween festivities. Plus, there'll be a celebrity guest appearance by Arachna of the Spider People from Beware Theater!
Wednesday – the good doctor returns with another Halloween episode of The Dungeon Of Dr. Dreck!
Thursday – another Beta Max TV premier! We'll have some episodes of THE HORROR OF IT ALL, an interview/entertainment program filled with Halloween themed topics!
and Friday – of course a big goodie bag of shows with another installment of the FRIGHT-DAY FUN TIME FIVE.
A full week of frights and fun from your fiends at Beta Max TV!!!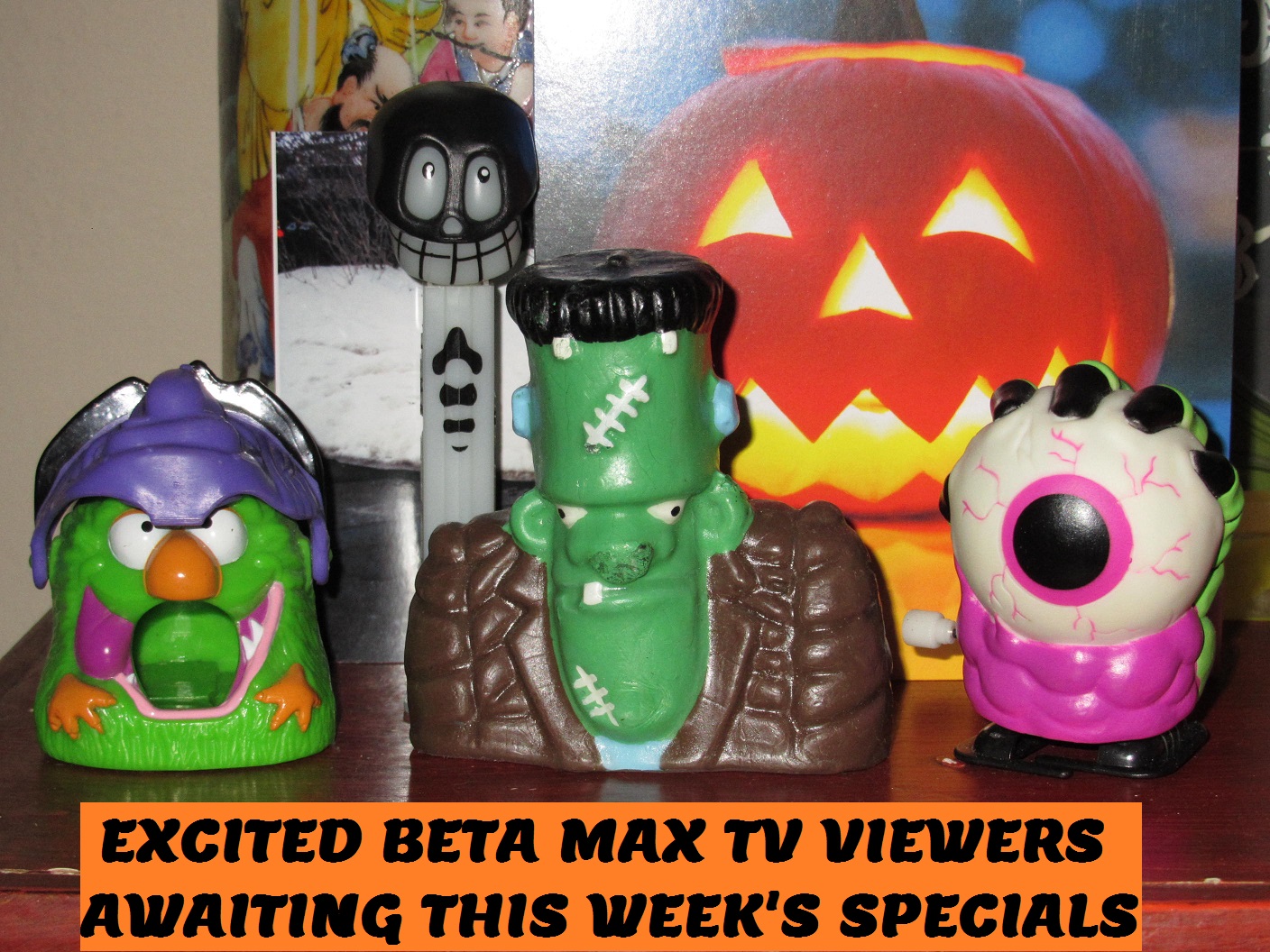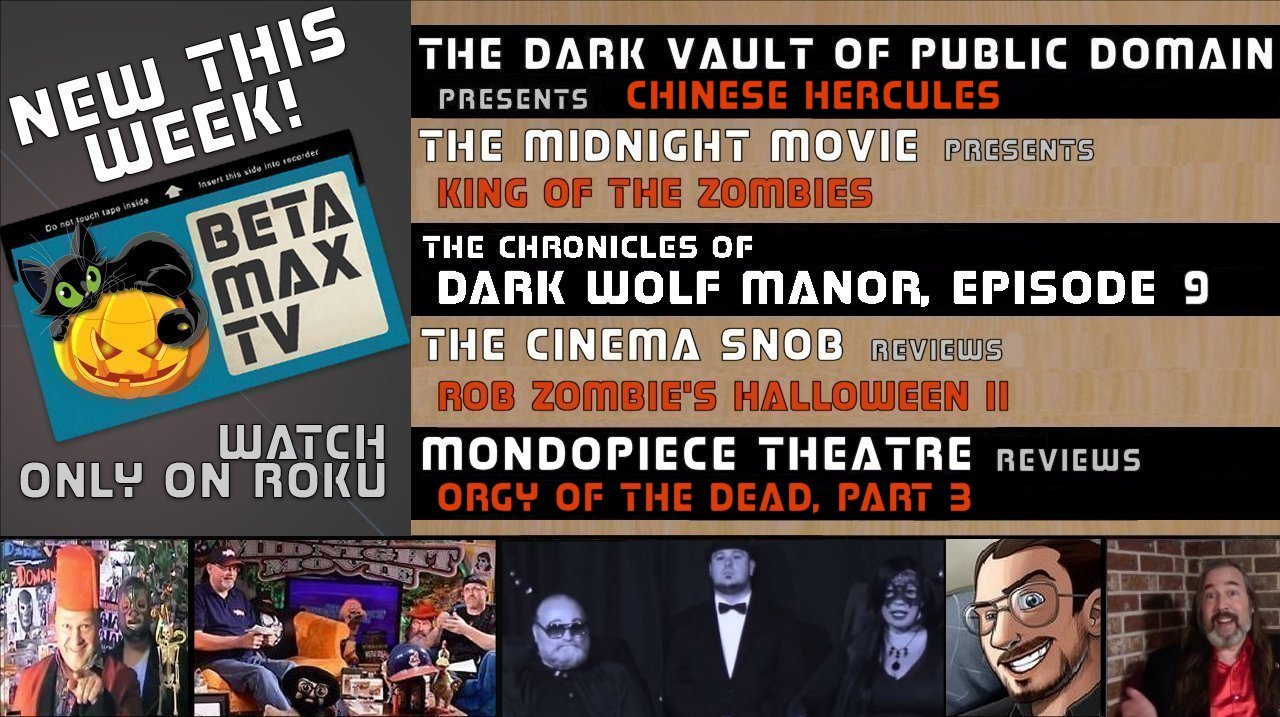 October 19, 2018
ZOMBIES, VOODOO, MURDERS, GHOSTS, AND A KUNG FU GRIP TO DIE FOR!!! IT'S THE FRIGHT-DAY FUN-TIME FIVE!!!
There's plenty of action and scary this week on the Beta Max TV FRIGHT-DAY FUN-TIME FIVE!
Uncle Pete's got a bone-breaking big guy with killer kung fu working for an evil dock boss to keep the workers down – six feet down in some cases. It's The Dark Vault Of Public Domain presentation of CHINESE HERCULES (1973). And watch for a little kung fu demonstration from Uncle Pete and El Vato!
The action continues – with a dose of the undead – as Nazi spies, voodoo and zombies collide in The Midnight Movie presentation of KING OF THE ZOMBIES (1941) where 3 stranded plane passengers uncover an evil doctor using zombies to steal secret information. Mantan Moreland steals the scene in this one!
Ghosts and headbumps are the order of business in Episode 9 of The Chronicles of Dark Wolf Manor. The ghost of the manor returns and in classic manner, a second whack on the head restores Alicia's memory. Odd whacks – bad, even whacks – good!
With Halloween just around the corner, how about a little "slice" of one of the entries in Michael Myers' portfolio! Here we have The Cinema Snob reviewing the second of the Rob Zombie remakes – HALLOWEEN II (2009).
And if one's good, two must be better and three…well three is over the top! That's what Mondopiece Theatre says as they bring you the continuing review of ORGY OF THE DEAD (1965), here with Part III!
Frights and fights, murder and Mantan. It's all here for the watchin' in the latest Octoboo-er FRIGHT-DAY FUN-TIME FIVE on Beta Max TV!!!