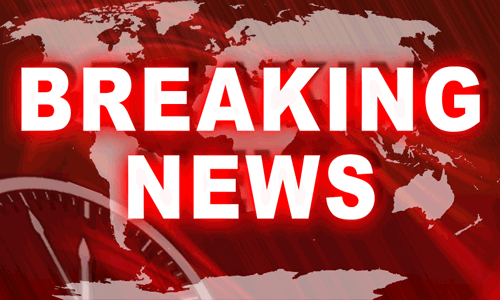 December 16, 2019:
December 11, 2019:  CREEPY MANOR, CREEPY FAMILY, CREEPY CURSE – WEDNESDAY ON BEWARE THEATER!!! Check out the News tab's top story for more details! 
#  #  #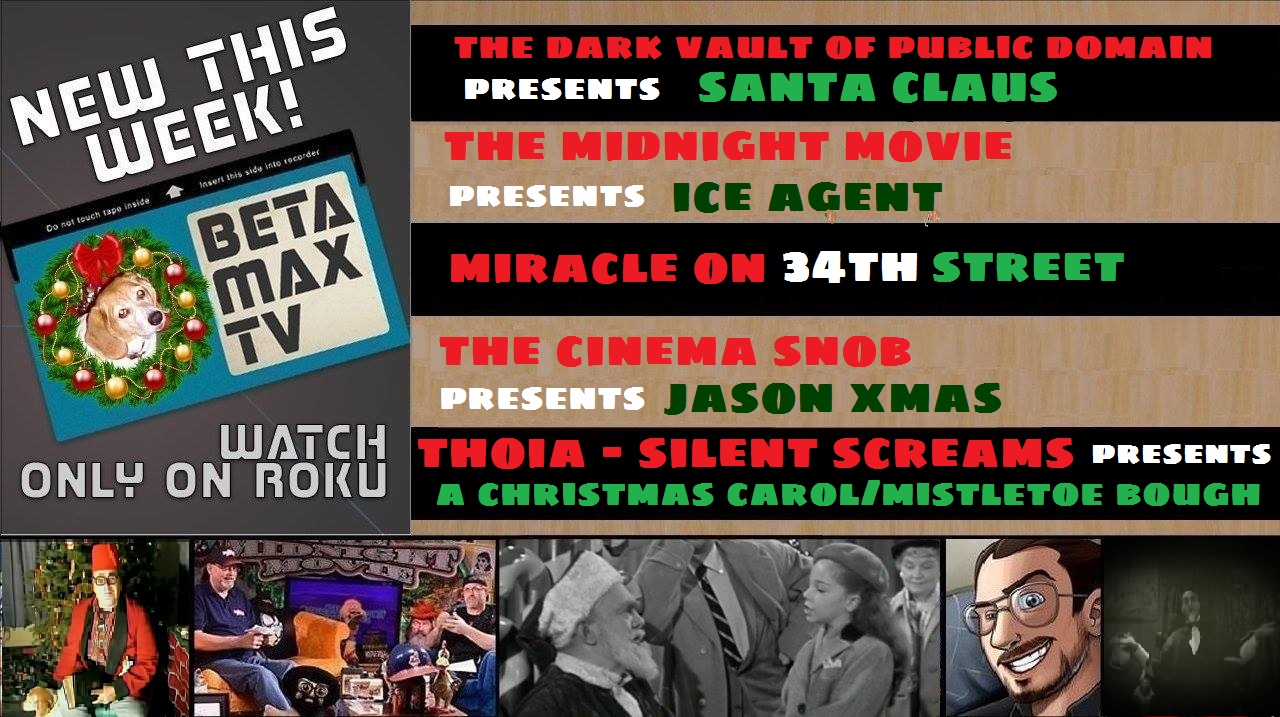 Friday, December 13, 2019
SANTA AND ICE AND A LITTLE BLOOD – THIS WEEK ON THE FRIDAY THE 13TH FUN-TIME FIVE!!!
Santa faces all kinds of challenges, ghosts pay several visits, and a host goes from presenter to presentee this week on the Beta Max TV FRIDAY THE 13TH FUN-TIME FIVE!
Uncle Pete and his trusty Beagle, Oxnard, are talking about Christmas and heading out to a party while presenting a tale of one of the Jolly Old Elf's most epic struggles as THE DARK VAULT OF PUBLIC DOMAIN presents SANTA CLAUS (1959)! Made in Mexico and released by K. Gordon Murray in the U.S. in 1963, this classic battle of good vs. evil finds Pitch, one of the Devil's top hands, coming to Earth to try to mess up Santa's plans and Christmas in general. But with Santa being helped by Merlin and the children of the world, this will be a battle for the ages. Great behind the scenes stuff at the North Pole too!
The host becomes the hosted on The Midnight Movie as Ritch and Triv present ICE AGENT (2013). Triv steps ON to the silver screen as Officer Chad in this movie filmed in the Cleveland, Ohio area about an ICE agent who goes undercover to try to break up a human trafficking operation!
Next, Santa sees even more challenges – this time from doubting humans rather than devious demons. MIRACLE ON 34th STREET is a condensed version of the 1947 Christmas classic about Santa visiting NYC and running into a lot of "sensible" people who don't believe who he really is. But through some believers and the spirit of Christmas, he tries to change their minds.
What's a Friday the 13th during the Christmas season without a holiday slasher! The Cinema Snob obliges us with just such a movie when he reviews JASON XMAS (2014), a Christmas themed fan film from Scared Stiff TV.
And finally, what would Christmas be without a few ghost stories! The Marquis DeBlood is up to that task on The Horror Of It All's Silent Screams. The Marquis presents 2 of the earliest film adaptations of Charles Dickens' A CHRISTMAS CAROL with versions from 1901 and 1913) and a haunting short called THE MISTLETOE BOUGH, a tale of a game of hide and seek at a wedding breakfast gone horribly wrong.
Action, horror and lots of SANTA! It's another bit of fun on a festive FRIDAY THE 13th FUN-TIME FIVE on your home for B-movies…and Santa! Beta Max TV!!!