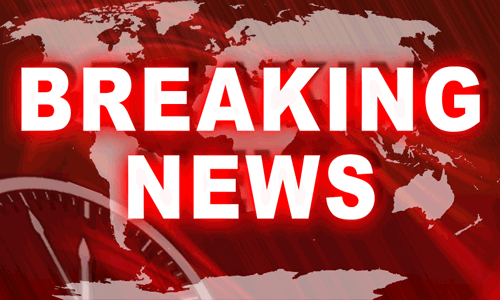 November 13, 2019:  MIND TRANSPORTING AND TURKEYS IN THE DUNGEON OF DR. DRECK!!! Check out the News tab's top story for more details! 
November 11, 2019:  CAPTAIN AMERICA TO THE RESCUE – TODAY ON BETA MAX TV!!! Check out the News tab's top story for more details! 
#  #  #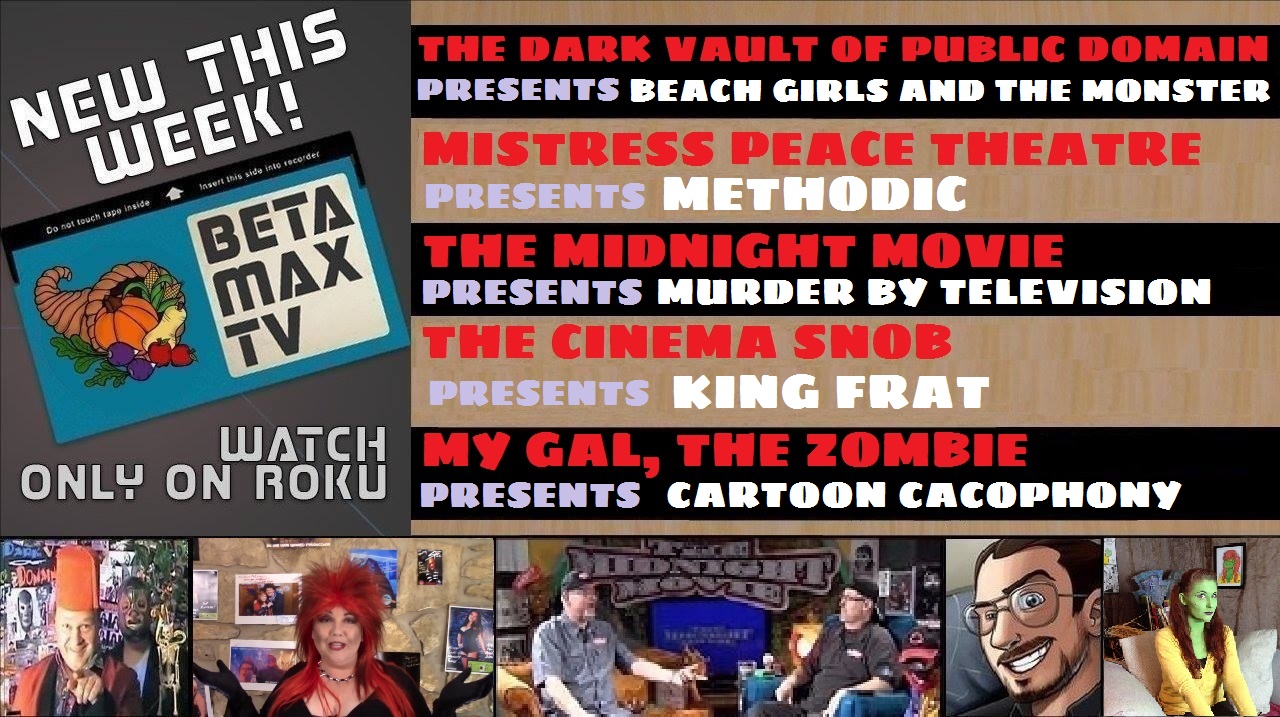 Friday, November 8, 2019
THE BEACH, CARTOONS, A PARTY, AND WATCHING TV. SOUNDS PRETTY RELAXING – EXCEPT FOR THE MURDERS – ON THIS WEEK'S FRIDAY FUN-TIME FIVE!!!
A beach party, a frat party, an invention party, some leftover Halloween, and the return of one of our original hostesses fill the schedule on this week's Beta Max TV FRIDAY FUN-TIME FIVE!
The surf – and the monsters – are up on THE DARK VAULT OF PUBLIC DOMAIN as Uncle Pete and El Vato present THE BEACH GIRLS AND THE MONSTER (1965). A mutated carnivorous fish-creature is killing surfers and partiers on a popular stretch of beach and a researcher and his surfer son try to save the day.
Mistress Malicious must have turned her clock a little too far back because it's still Halloween at Mistress Peace Theatre for the Hallowday Special. Mistress has problems with trick or treaters (and eggs) when her friend Grimly eats all the candy while she shows the 2007 indie horror film METHODIC from Chris R. Notarile,
Ritch and Triv show that TV was a lot more dangerous in its early days on The Midnight Movie presentation of MURDER BY TELEVISION (1935). An inventor has developed a process to transmit TV signals anywhere in the world and a lot of unscrupulous businessmen want it. When he is killed at the demonstration, a whole houseful of people watching become suspects. Bela Lugosi stars.
It's frats and farts on The Cinema Snob this week. The Snob reviews the Animal House knock-off from 1979 – KING FRAT!
And a big Beta Max TV Welcome Back to our favorite green zombie hostess on My Gal, The Zombie. This week she brings a carload of cartoons on CARTOON CACOPHONY featuring appearances by Casper the Friendly Ghost, the 3 Stooges, Popeye, the Cobweb Hotel and many more.
So party like you're about to get eaten…or slaughtered…or expelled. It's the FRIDAY FUN-TIME FIVE on your home for B-Movies…and partying!!! Beta Max TV!!!