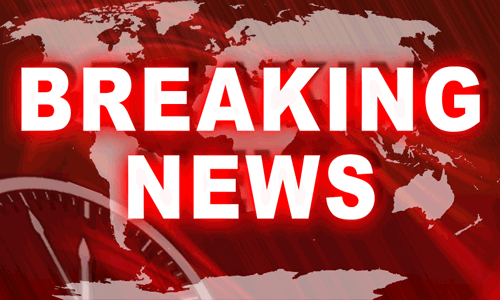 JULY 9: TECHNICAL DIFFICULTY UPDATE – IT'S FIXED!

Things appear to be fixed (again).  The Friday Fun-Time Five and Don's Breakfast Serial are now on Beta Max TV.  Since it's so close to Friday, we'll be leaving these programs up on the "Featured" category for several days and postpone tomorrows Friday Fun-Time Five until next Friday (assuming Roku doesn't come up with another problem between now and then) and Don's Breakfast Serial will be updated with Part 2 of "G-Men" on Monday as scheduled.  Thanks for watching!
And we'll let these Beagles play on for a while too!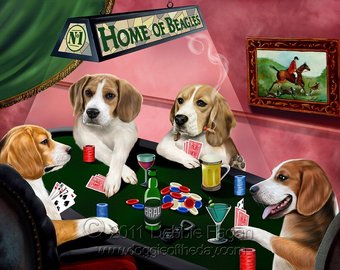 JULY 6: G-MEN, SPIES, AND MUMMIES – TODAY ON BETA MAX TV !!!  Check out the News tab's top story for more details!
JULY 1:  THREE TALES OF TERROR – TODAY ON BETA MAX TV!!!  Check out the News tab's top story for more details!
#  #  #

FRIDAY, JULY 3, 2020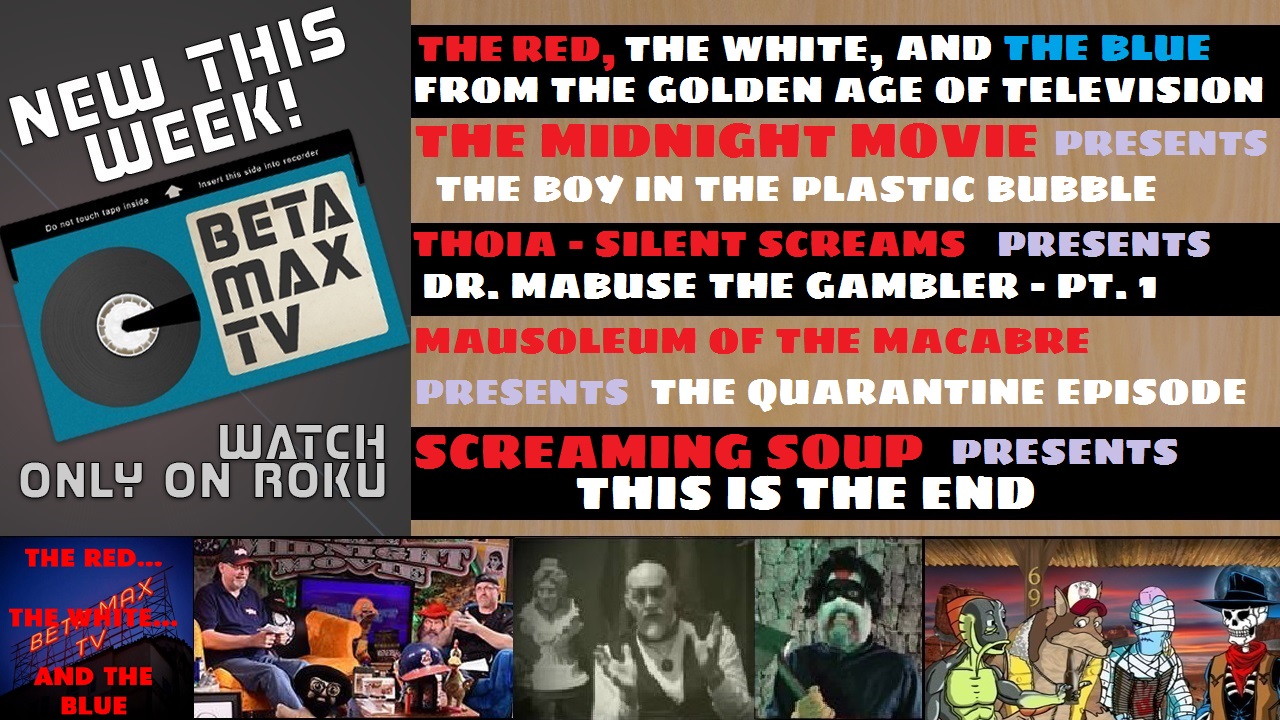 CELEBRATE INDEPENDENCE WITH THE PRE-FOURTH FRIDAY FUN-TIME FIVE ON BETA MAX TV!!!
This Fourth Of July Eve is filled with fun, frights, and independence in the FRIDAY FUN-TIME FIVE on Beta Max TV!
It's three cheers for the red, white, and blue on the exclusive Independence Day themed Uncle Pete production for Beta Max TV – THE RED, THE WHITE, AND THE BLUE OF THE GOLDEN AGE OF TELEVISION (2020). A brand new salute to the red, white, and blue in the world of cartoons and commercials. There's the south if the border music-filled adventure The Lady In Red, Betty Boop in Snow White, and auto love found, lost, and found again in Susie The Little Blue Coupe. Plus an assortment of vintage ads from Red Cap Ale, White Rain Shampoo, Pabst Blue Ribbon, and much more!
Ritch and Triv and the guys network from their independent respective domains on The Midnight Movie for THE BOY IN THE PLASTIC BUBBLE, a 1976 John Travolta TV movie about a boy with no immune system who lives his life in a protective suit. But when he finds love, he must decide between between safety and the independence to pursue his love
Marquis De Blood presents a man independent of any moral compass in the 1st part of Fritz Lang's 1922 film DR. MABUSE THE GAMBLER on this week's The Horror Of It All's Silent Screams. Master criminal Dr. Mabuse uses hypnosis, disguises, and fantastic plans to control victims, steal huge sums of money and further his evil goals. (part 2 – next week!)
The brand new Mausoleum Of The Macabre is independent of host Needles The Gravedigger who has turned up missing! Unkle Spooky and Needles' cousin Marty Macabre co-host THE QUARANTINE EPISODE, an episode filled with creepy goodies like Unkle Spooky's Quarantine Tips, Marty Macabre's VHS Corner, music from Jess-O-Lantern and the short film, VHS by Scott Bekisz.
And finally, Deadwest tries to keep Billy independent from being sacrificed to ancient evils in the Underworld on the brand new episode of Screaming Soup! Deadwest also finds the time to review THIS IS THE END, a 2013 dark comedy about 6 celebrities who get trapped in James Franco's house when a series of apocalyptic events strike Los Angeles.
It's like fireworks for your TV but with less smoke! Celebrate the 4th with the FRIDAY FUN-TIME FIVE on your home for B-movies…and independence! Beta Max TV