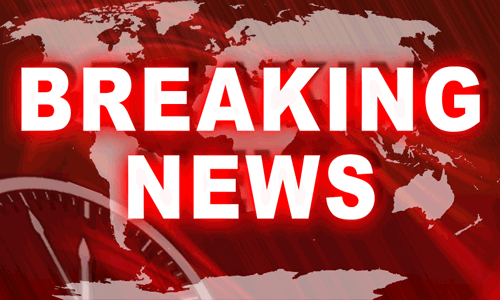 JANUARY 26, 2020:  A WINTER BEAST AND A SUMMER ADVENTURE!!!  TODAY ON BETA MAX TV!!! Check out the News tab's top story for more details!
JANUARY 21, 2020:  THEY FIXED IT!!!  BETA MAX TV IS COOKIN' AGAIN!!! Check out the News tab's top story for more details!
#  #  #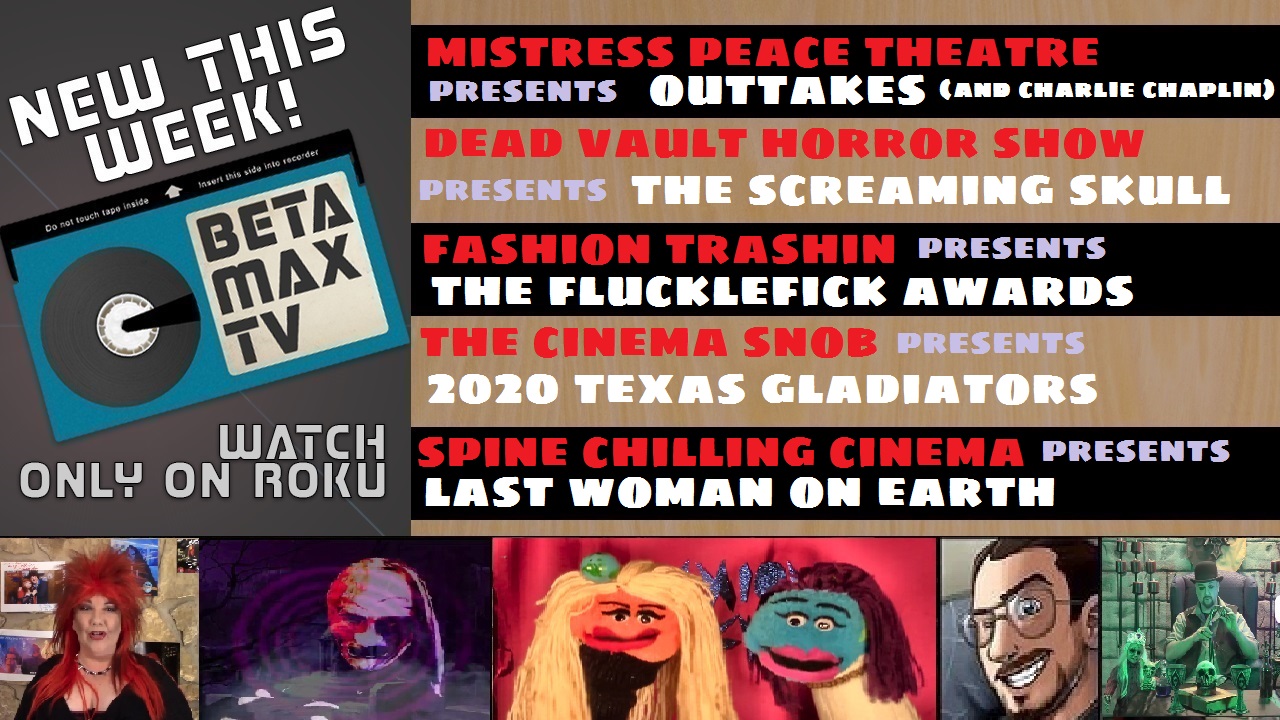 Friday, January 24, 2020
THE FRIDAY FUN-TIME FIVE RETURNS!!!
After an unexpected (and unwanted) 6 week vacation courtesy of Roku's operating ills, the Beta Max TV FRIDAY FUN-TIME FIVE returns!!!
Mistress Malicious shows that sometimes mistakes can be a good thing on this week's Mistress Peace Theatre. Mistress' plant with personality, Matcha, and his creepy friend Clyde present the OUTTAKES episode featuring Mistress' bloopers, some clips from the movie VAMPIRE OVER LONDON, and Charlie Chaplin in THE CURE (the 1917 comedy short, not the well-known goth band).
Horror and skulls come to the surface on The Dead Vault Horror Show. Keymaster Slasher Poe presents the 1958 chiller THE SCREAMING SKULL about a newlywed who, having just arrived at her husbands estate, begins to think the place is haunted by his previous wife who died under suspicious circumstances.
With the SAG Awards, the Grammys, and the Oscars all taking place around this time of year, we decided to bring you an even more important awards show courtesy of Beaucoup Askew TV's FASHION TRASHIN! Diamond and Cinnamon are front and center on the red carpet for the annual FLUCKLEFICK AWARDS where there are no losers (except for the occasional fashion faux pas).
The Cinema Snob starts off the new year with a review of 2020 TEXAS GLADIATORS. This 1983 Italian-made post-apocalyptic film about a band of rangers battling evil forces enslaving the populace of Texas takes place in the distant future year of 2020!
And on this week's Spine Chilling Cinema, Oliver the Caretaker presents a movie about a world where the dating sites are really small – LAST WOMAN ON EARTH (1960). In this Roger Corman film, a man, his wife, and his lawyer scuba diving off Puerto Rico surface to find everyone dead and face the possibility they may be the last people alive on Earth.
Scares, mistakes and awards!!! It's all here in the return of the FRIDAY FUN-TIME FIVE on your home for B-movies…and unexpected vacations!!! Beta Max TV!!!