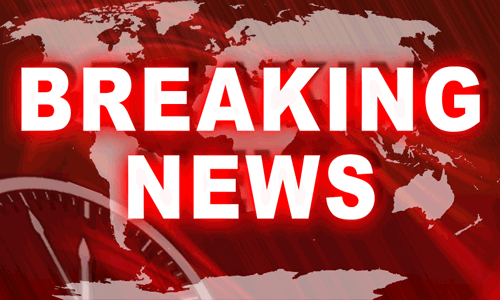 September 4, 2019:  NUKE 'EM TIL THEY SLIP INTO THE FUTURE – ATOMIC ESPIONAGE ON BETA MAX TV!!! Check out the News tab's top story for more details! 
September 2, 2019:  YOU MIGHT LOSE YOUR HEAD OVER OUR MONSTER MONDAY FEATURE THIS WEEK!!! Check out the News tab's top story for more details! 
#  #  #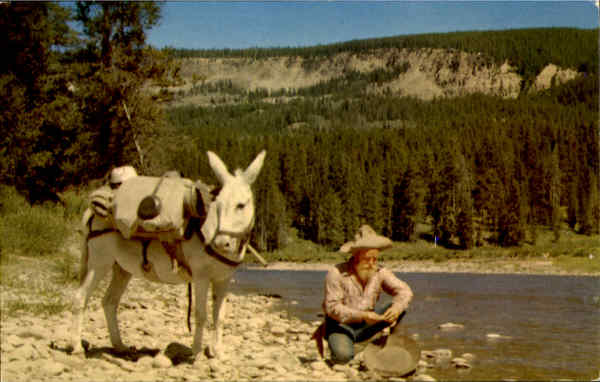 BETA MAX TV UPDATE – STILL SEARCHING
Still no solution. Tech support at all related sites has been sloooooow and not yet helpful. Still searching for another path to make Beta Max TV update-able again. We have a lot of new shows just waiting to be added! In the meantime, the channel is still functioning normally with tons of good hosted shows and multi-genre content! We will solve this problem. Hang in there!
Thanks for your support of Beta Max TV!!!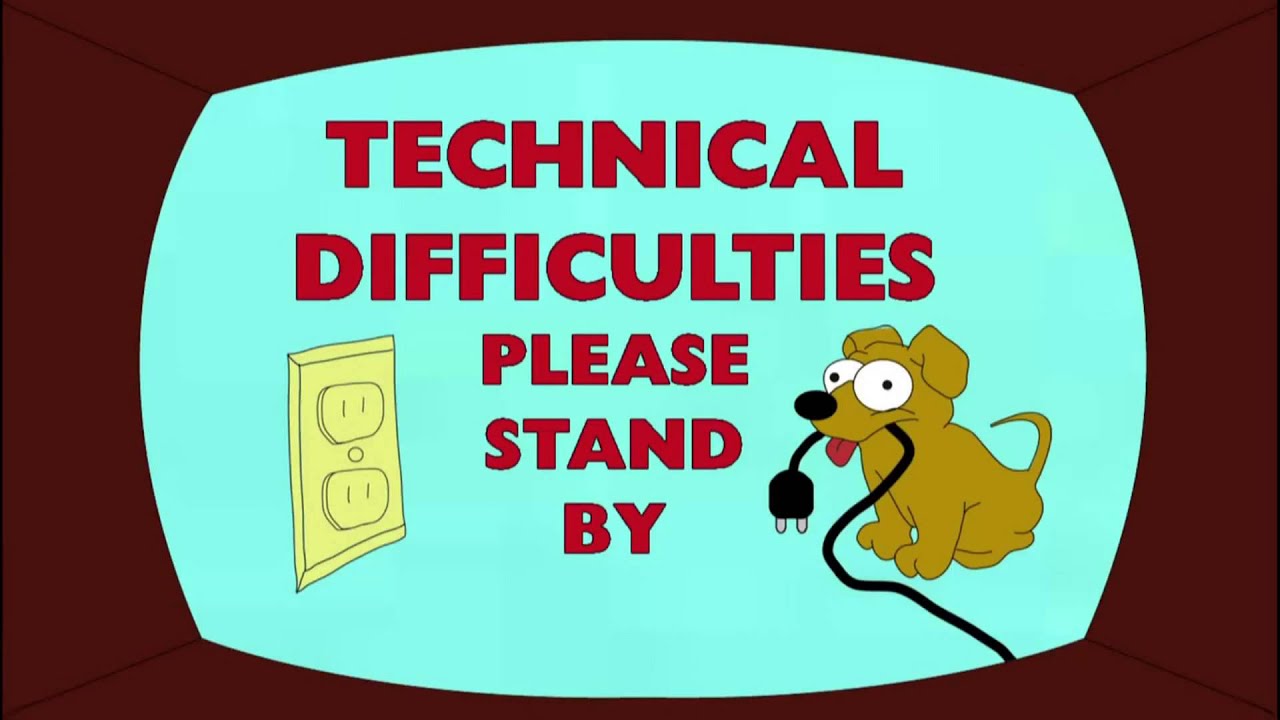 A NEW TECHNICAL DIFFICULTY FOR A NEW WEEK!
(posted September 6, 2019, 6PM Eastern)
There has been some sort of breakdown/malfunction in one of the servers that connects Beta Max TV with Roku's processors. As a result, although everything is working properly on our end, we are unable to update the channel at this time. We are trying to find a way around this server so we can update the channel with this week's FRIDAY FUN-TIME FIVE as soon as possible. We apologize for this inconvenience and hope you will bear with us while we try to track down where this problem is actually occurring and find a solution. Thank you for your continued support of Beta Max TV!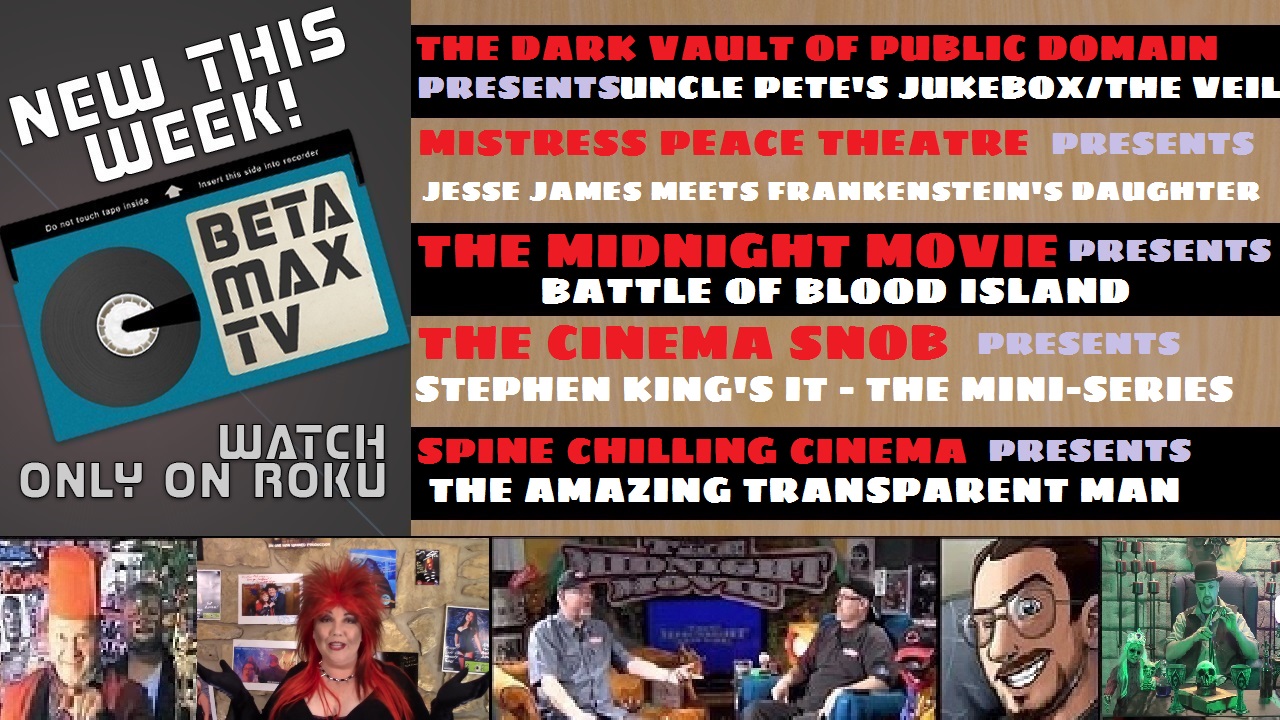 Friday, September 6, 2019
ACTION, HORROR, AND MUSIC ON THIS WEEK'S FRIDAY FUN-TIME FIVE!!!
From a south-seas island to the old west. From a creepy circus to a nuclear lab. And a little music! Those are the flavors in this week's Beta Max TV FRIDAY FUN-TIME FIVE!!!
Uncle Pete's got a pocket full of change and he's gonna keep the music going on THE DARK VAULT OF PUBLIC DOMAIN presentation of UNCLE PETE'S JUKEBOX/THE VEIL. He's in the Dark Vault Music Library to share rarely seen music videos from all over the world that'll get your toes a'tappin'. Then it's an episode of the Boris Karloff hosted series of the supernatural – The Veil. And as an added bonus, there's an independent film called CAKE EATERS from Pestillence Productions.
Mistress Malicious returns to our Friday line-up with the second episode of Mistress Peace Theatre. This week she features boobs, bologna, and soul sucking along with the 1966 horror western JESSE JAMES MEETS FRANKENSTEIN'S DAUGHTER! The outlaw meets the 2nd generation mad scientist. Zombies ensue!
Ritch and Triv head to an exotic south seas island with their feature BATTLE OF BLOOD ISLAND (1960) on The Midnight Movie. Two GIs survive a battle on a Japanese held island during WWII and now must figure out how to survive while getting on each other's last nerve.
With the new IT movie coming out, The Cinema Snob takes on a review of the 1990 TV mini-series STEPHEN KING' IT, the four hour, two part show covering the return of the creepy clown.
And Beta Max TV welcomes back another newcomer – Oliver The Caretaker on Spine Chilling Cinema. This week the Caretaker brings forth THE AMAZING TRANSPARENT MAN (1960). A warped former major has a scientist develop a process to make men invisible and he plans to use it to create an unseen fighting force. He breaks a safecracker out of prison and makes him invisible to steal more nuclear goodies for the process, but becoming transparent turns out to have unexpected and dangerous side effects!
It's action, horror, music, and a creepy demon clown. And it's all here on the FRIDAY FUN-TIME FIVE at your home for B-movies…and mad scientist's daughters! Beta Max TV!!!