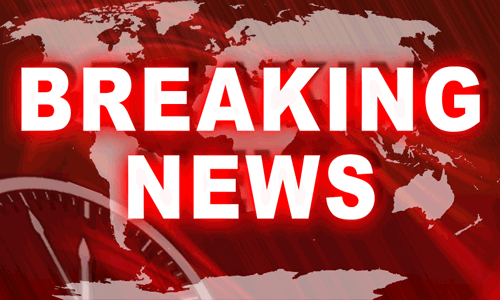 October 24, 2020
ROKU HAS DONE IT AGAIN!!!
You may have noticed that this week's FRIDAY FUN-TIME FIVE programs have not yet appeared on Beta Max TV. (If you do have them, please let us know). We contacted Roku several times this past week when the Monday and Wednesday programs didn't appear until Thursday and again about this issue, but we've not yet received a reply. Roku Tech Support for channel developers doesn't work on weekends and seems to take most of Friday off as well
From what we've been able to find on our own, Roku appears to have eliminated the ability of channels to add programs on a daily basis and has limited the time frame for adding channels. We hope this is not the case, but until we find out for sure, Beta Max TV will do it's best to get our programs on their regular scheduled days – or as close as is possible under the given conditions. Right now, we're hoping that the FRIDAY FUN-TIME FIVE will appear sometime Monday morning (fingers crossed).
We apologize for this programming hiccup, but once again it's Roku that gave us the gas. Thanks for watching Beta Max TV and stay tuned for more great Halloween programs this coming week!
OCTOBER 21: THE CLAMPETTS AND ARACHNA SHOW YOU HOW TO HAVE A GOOD TIME ON HALLOWEEN!!!  Check out the News tab's top story for more details!
OCTOBER 19:   BORIS KARLOFF GETS ARTISTIC FOR SPOOKY SCARY MONTH!!!  Check out the News tab's top story for more details!
#  #  #

FRIDAY, OCTOBER 23, 2020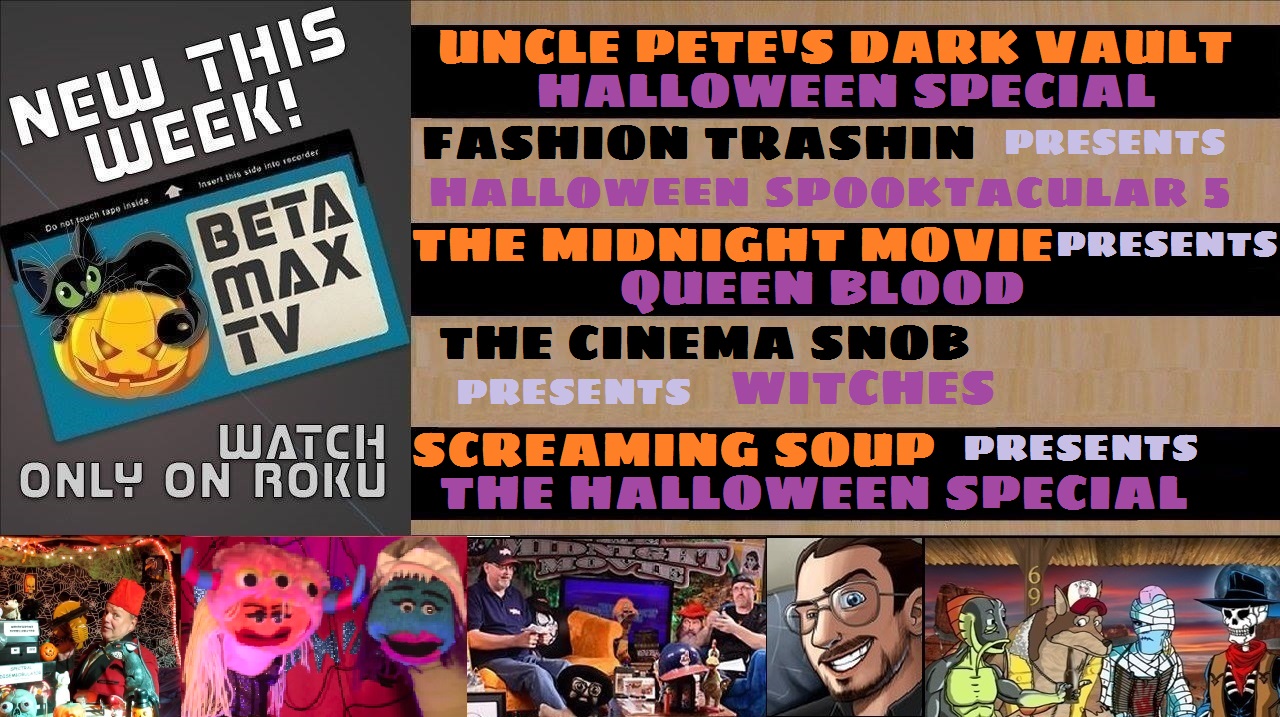 A TRIO OF SPECIALS, SOME BLOOD, AND A SPELL OR TWO IN THIS WEEK'S FRIDAY FUN-TIME FIVE!!!
Spooky Scary Month heads into the last weekend before Halloween with 3 Halloween Specials, a blood-sucking alien, and some Jim Henson magic on this week's Beta Max TV FRIDAY FUN-TIME FIVE!!!
Uncle Pete is prepping for the big day and sharing the scares on UNCLE PETE'S DARK VAULT HALLOWEEN SPECIAL! Uncle Pete, Max, and Stone Dog are working on their costumes while showing Betty Boop and Flip The Frog Halloween cartoons, a 1953 short called HALLOWEEN PARTY and the feature DRACULA Vs. FRANKENSTEIN (1970). This Spanish-made film stars Michael Rennie as an alien scientist who revives dead monsters to use to conquer Earth. An all-star monster cast with Frankenstein's monster, the Wolfman, the Mummy, and Dracula!
Beaucoup Askew's Fashion Trashin goes scary seasonal with the HALLOWEEN SPOOKTACULAR 5! Cinnamon and Diamond don their costumes and decide to watch Boo Tube for all the spooky programs featuring the voice talents of a host of special guests! Plus there's Visions Of The Future.
Screaming Soup returns with it's 50th episode and it's a Halloween Special! Deadwest finally gets Billy out of Hell, and reviews 4 movies – XENOPHOBIA, VIOLENCE VOYAGER, SLAUGHTERHOUSE SLUMBER PARTY, and WINTERBEAST while saving Halloween from the end of days – and that's no small feat! Watch for cameos by other Beta Max TV show hosts in the cafe scene!
The Midnight Movie gets bloody in space as Triv and Ritch and the gang host QUEEN OF BLOOD (1966). When an alien spaceship crash-lands on Mars, an Earth rescue ship is sent to save them. They find only one survivor – a strange green woman – and take her aboard the rescue ship. But soon after, their crew starts turning up drained of blood.(1966)
And there's no need for spell-check because these sorceresses know their stuff as The Cinema Snob reviews WITCHES. With a remake due soon, The Snob checks out the original 1990 version of the film from Jim Henson Productions!
Witchcraft, an alien vampire and lots of special stuff! It's all here for the watchin' in the FRIDAY FUN-TIME FIVE on your home for B-movies…and spooky specials! Beta Max TV!!!