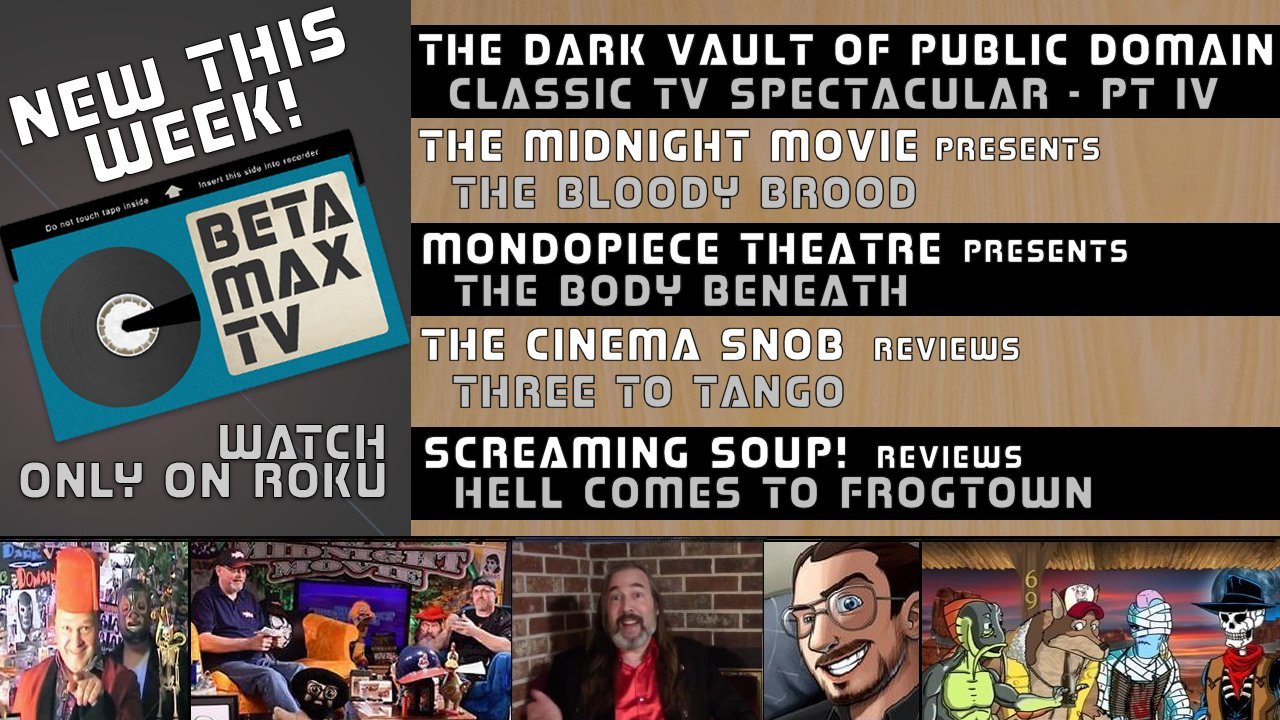 Here are some brand new shows we just added to Beta Max TV on March 16, 2018:
On The Dark Vault of Public Domain, Uncle Pete presents 4 classic game shows in his Classic TV Spectacular from the Golden Age Of Television, including 2 rarely seen bowling extravaganzas.
Then on The Midnight Movie, the guys watch The Bloody Brood, a 1959 crime drama about the underworld of drug dealing based in a beatnik hang-out, with Peter Falk starring as the shady, seedy supplier.
Mondopiece Theatre reviews the 1970 vampire flick The Body Beneath directed by Andy Milligan.
The Cinema Snob reviews Three To Tango, the 1999 comedy directed by Damon Santostefano and starring Neve Campbell, Matthew Perry, and Dylan McDermott.
On the latest installment of Screaming Soup!, a review of the 1988 action/comedy/sci-fi film directed by Donald G. Jackson and R.J. Rizer, and starring Julius LeFlore, RCB, and Roddy Piper.
Keep checking back for updates and more fun as we continue growing Beta Max TV!