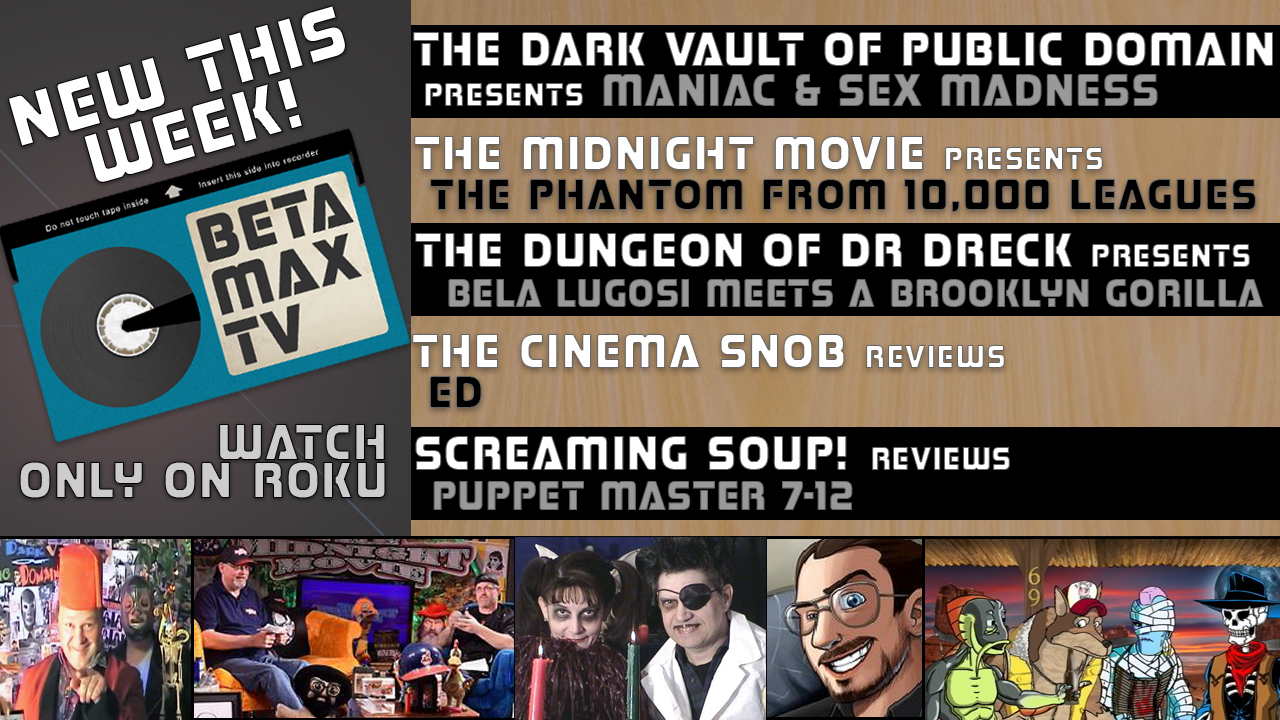 Here's what we've added to Beta Max TV starting on February 10, 2018
On The Dark Vault of Public Domain Uncle Pete will bring you a "feel good" double feature of MANIAC and SEX MADNESS.
Then on The Midnight Movie, the guys watch a 50's sci-fi drama about an unusual radioactive rock on the sea bottom that mutates the ocean life into a horrible monster. Brace yourself for THE PHANTOM FROM 10,000 LEAGUES.
The Dungeon of Dr. Dreck presents a famously awful film that features both Bela Lugosi and a gorilla from Brooklyn with BELA LUGOSI MEETS THE BROOKLYN GORILLA.
The Cinema Snob reviews the Matt LeBlanc monkey comdey ED.
On the latest episode of Screaming Soup!, Deadwest reviews PUPPET MASTER RETRO, LEGACY, PUPPET MASTER VS DEMONIC TOYS, AXIS OF EVIL, AXIS RISING and AXIS TERMINATION while capturing Toulon's infamous puppets for the final fight to end the war between Troma and Full Moon.
We'll have more fresh episodes up on the channel next week.