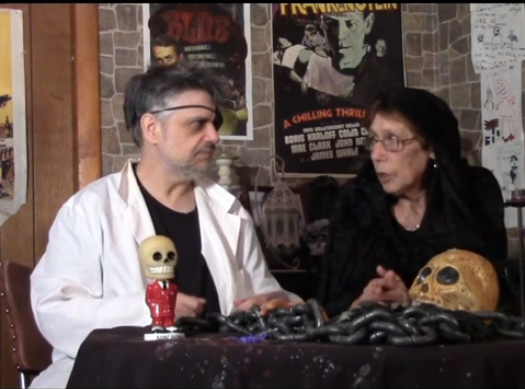 A REAL DOLL – OF DEATH – TODAY ON THE DUNGEON OF DR. DRECK!!!
Here's a doll you won't want to play house with in THE BLACK DOLL on The Dungeon Of Dr. Dreck!  Dr. Dreck and Madame Nicotina present this second of 11 Crime Club stories made into movies.  A man, who murdered his business partner, is killed after finding a black voodoo-like doll on his desk and his daughter's private eye friend must sort through many suspects. (1938) Dr. Dreck is experiencing mysterious and strange pains in his head.
Mystery and treachery abound in THE BLACK DOLL from Dr. Dreck on your home for B-movies..  and very deadly playthings!  Beta Max TV!!!