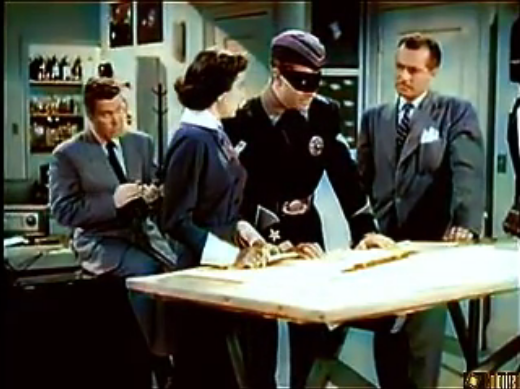 DEATH RAYS AND GERM WARFARE – PART 2 OF SKY MARSHAL OF THE UNIVERSE ON DON'S BREAKFAST SERIAL!!!
Ray gun explosions, deadly germ warfare, and Don O'Malley!!!  It's all here in part 2 of COMMANDO CODY – SKY MARSHAL OF THE UNIVERSE on Don's Breakfast Serial. In part 2, the saboteurs continue their rocket ray gun and germ warfare attacks as directed by The Ruler located on a distant planet who demands that planet Earth surrender or face annihilation. Commando Cody tries to track the attacks to in the hope that he can head off the next one.
Aliens attacking and traitorous Earthmen helping them in part 2 of SKY MARSHAL OF THE UNIVERSE on your home for B-movies…  and cool looking rocket ships!  Beta Max TV!!!