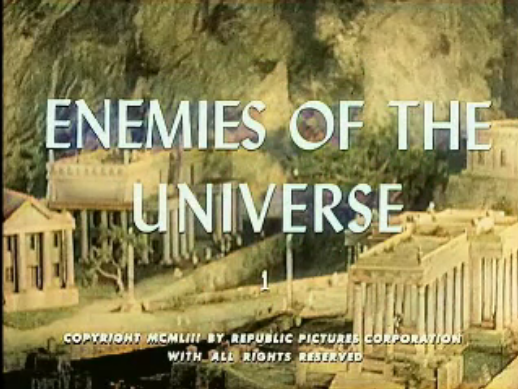 THE SKY MARSHAL OF THE UNIVERSE FLIES INTO DON'S BREAKFAST SERIAL – TODAY ON BETA MAX TV!!!
Get ready for sky-high soaring action as Don presents COMMANDO CODY – ENEMIES OF THE UNIVERSE – Pt. 1 on Don's Breakfast Serial. In the first hunk of this 1955 Republic serial, Sky Marshal Cody must find the source of mysterious missile attacks on Earth while also battling the saboteurs who are trying to stop his latest project. Starring Judd Holdren and William Schallert.
Fasten your rocket packs and zoom in to Don's Breakfast Serial for ENEMIES OF THE UNIVERSE on your home for B-movies… and cool flying suits!  Beta Max TV!!!