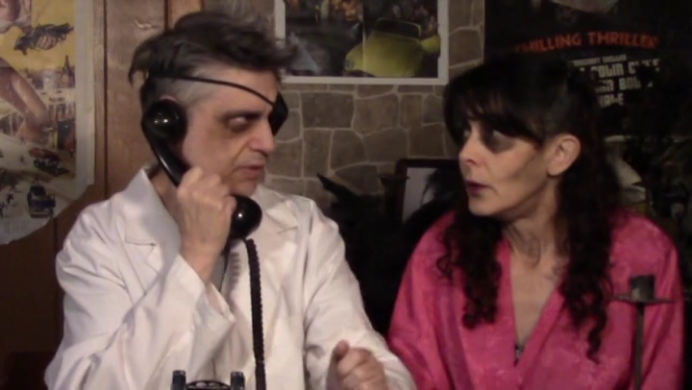 YOU'LL NEED A TANKER TRUCK OF MELTED BUTTER FOR THESE CRANKY CRUSTACEANS – ON THE DUNGEON OF DR. DRECK!!!
You should mess with giant lobsters in a month without and R – or any month, for that matter!  Find out why in THE CLAW MONSTERS on this week's Dungeon Of Dr. Dreck!  There's jungle adventure aplenty as an explorer and a jungle girl encounter giant crayfish  – or maybe slightly less giant lobsters – created by a mad scientistto protect his diamond mine and jungle empire! (1966) Starring Phyllis "Lois Lane" Coates as Jean Evans, the Panther Girl Of The Congo!  At the Dungeon, Moaner can't seem to sleep longer than five minutes and Dr. Dreck's voice just might be the solution!
There's monster mayhem and insomnia tips with THE CLAW MONSTERS from The Dungeon Of Dr. Dreck on you home for B-movies… and killer crawdads!!! Beta Max TV!!!