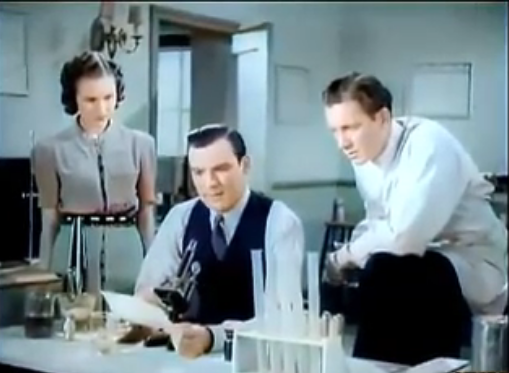 THAT SQUARE-JAWED SLEUTH IS ON THE CASE – THIS WEEK ON DON'S BREAKFAST SERIAL!!!
Chester Gould's comic strip cop is on the job as Don's Breakfast Serial presents DICK TRACY RETURNS – Pt. 1. Don's got the first 8 chapters of this 1938 Republic action serial starring Ralph Byrd as top cop Dick Tracy. Tracy knows well the well-organized and nefarious Stark gang and now he discovers they're in league with a ruthless foreign agent!
It's top-detectin' and international intrigue in DICK TRACY RETURNS – Pt 1 on your home for B-movies… and two-way wrist radios!  Beta Max TV!!!