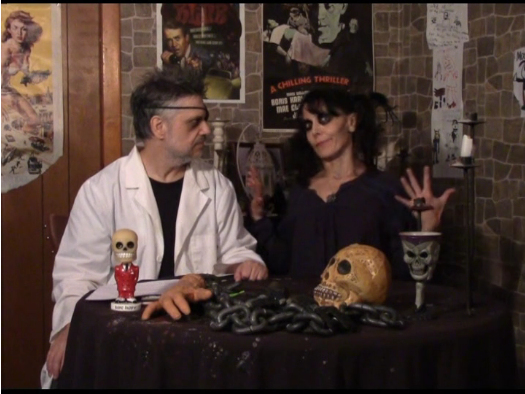 EVEN MORE THAN 99 CRIES OF TERROR ON THE WALL – ON THIS WEEK'S DR. DRECK!!!
There's  a lot of counting and a lot of crying and a lot of terror too in 100 CRIES OF TERROR on The Dungeon Of Dr. Dreck.  Dr. Dreck presents this Mexican horror anthology with 2 stories about unfaithful spouses, haunted mansions, live entombment, and murder. (1965). Moaner says 100 cries of terror is really not much so she proceeds to unleash – and count – 1000 cries of terror – much to the chagrin of Dr. Dreck (and especially his ears)!
It's the obscure Mexican horror classic 100 CRIES OF TERROR from Dr. Dreck on your home for B-movies… and tabulations of terror!  Beta Max TV!!!