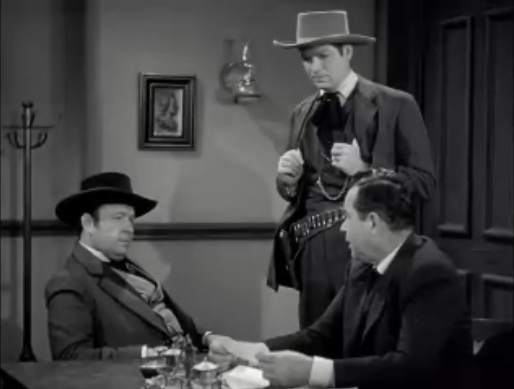 OH WHERE OH WHERE IS THAT LITTLE LOST MINE? – CHECK WITH DON'S BREAKFAST SERIAL TODAY ON BETA MAX TV!!!
Tune in to Don's Breakfast Serial for the next 5 chapters of RIDERS OF DEATH VALLEY.  In Part 2 of this 1941 serial, villain Wolf Reade (Lon Chaney Jr.) tries to find the Lost Aztec mine and claim it as his own after shooting an old prospector who finally found it.  Meanwhile Jim Benton (Dick Foran) of the miner's vigilantes tries to stop him. Plus there's an episode of the Lone Ranger TV show.
Ride for golf – and hot lead in RIDERS OF DEATH VALLEY – Pt. 2 this week on your home for B-movies… and things the Aztecs lost!  Beta Max TV!!!