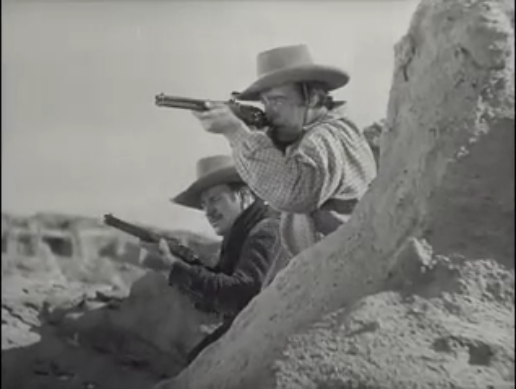 THAT MINE'S NOT YOURS, PARDNER! A NEW ADVENTURE ON DON'S BREAKFAST SERIAL!!!
There's a lost mine that's not yours but it might be found as Don's Breakfast Serial presents RIDERS OF DEATH VALLEY!  It's the first 6 chapters of this star studded serial about a group of good guys protecting a group of miners from claim jumpers.  But when an old prospector is shot and claims to have found a secret lost Aztec , a band of villains tries to get the map so they can claim it.  With Dick Foran, Lon Chaney Jr., Leo Carrillo, Noah Beery Jr. and Buck Jones (1941)
There's flying lead and hidden gold from Don's Breakfast Serial on your home for B-movies… and mines, lost and found!  Beta Max TV!!!