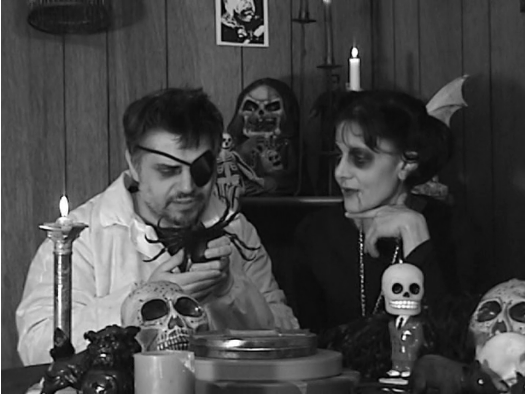 EIGHT LEGS OF DEATH AT THE HIGH SCHOOL DANCE ON THE DUNGEON OF DR. DRECK!!!
Things are gettin' buggy in a big way at The Dungeon Of Dr. Dreck for the 1958 Bert I. Gordon production EARTH VS. THE SPIDER!  When a man disappears, his daughter and boyfriend search and find his body and a giant spider in a cave. No one but their biology teacher believes then so he takes a big bunch of DDT and goes with then to the cave. The spider is killed and brought to town – in the high school gym.  But when a rock and roll band rehearses for a dance in the gym, the spider revives to go on a rampage!  Moaner's pet spider Lancelot joins Dr. Dreck for the movie.
It's horror on the web – way before the internet was born – from EARTH VS. THE SPIDER on your home for B-movies… and music that brings monsters back from the dead!  Beta Max TV!!!