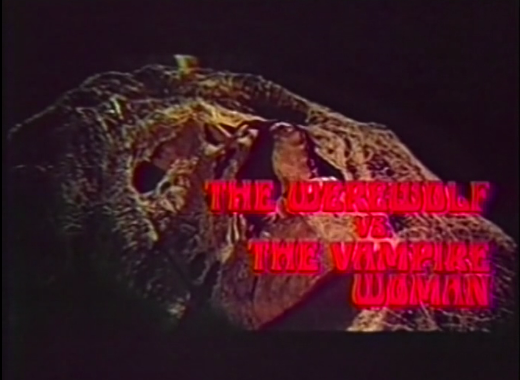 VAMPIRES, WEREWOLVES, AND NOSY PEOPLE ON MULTIPLE MONSTER MONDAY!!!
There's a collection of creepy creatures in today's feature – THE WEREWOLF VS. THE VAMPIRE WOMAN on Beta Max TV's Multiple Monster Monday!  In this classic Spanish horror film from 1971, two women in search of the tomb of a ancient suspected vampire countess wind up staying at the castle of a werewolf.  When he leads them to the tomb, they accidentally revive the long dead vampire and perhaps bring about their own doom!  Starring  Paul Naschy.
Experience the horror of such demonic creatures as an ancient vampire, a blood-thirsty werewolf, and two nosy women in WEREWOLF VS. THE VAMPIRE WOMAN on your home for B-movies…and movies with many monsters!  Beta Max TV!!!