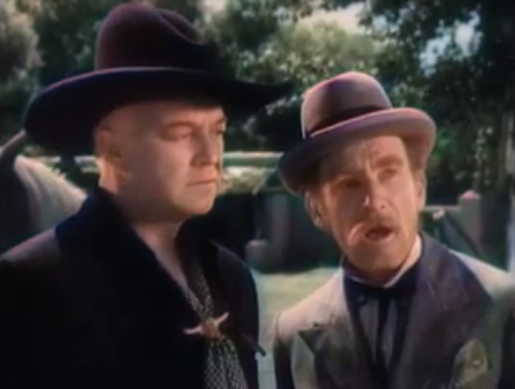 SMILIN' JACK CONCLUDES PLUS HOPALONG RIDES THE RANGE – ON DON'S BREAKFAST SERIAL!!!
Feel the heat and join the action as Don's Breakfast Serial presents the concluding 3 chapters of THE ADVENTURES OF SMILIN' JACK!  Jack Martin survives the pit of fire to prove his innocence as he works to save the secret chart and clash face to face with the Black Samurai as this comic page adventure wraps up.  And then we saddle up Topper and ride with Hopalong Cassidy as he fights ghosts and crooks in two episodes of his TV show – Unexpected Guest and Devil's Playground.
From high flying over China to hard ridin' on the plains it's this week's Don's Breakfast Serial on your home for B-movies… and heroes!  Beta Max TV!!!