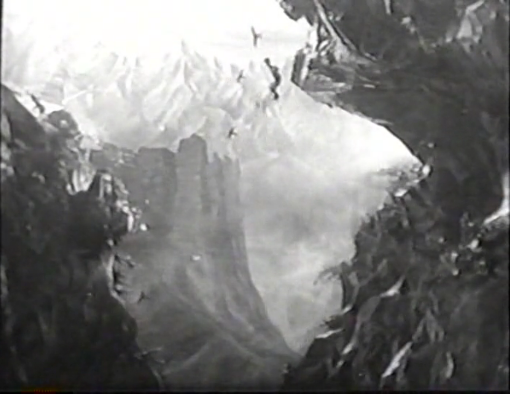 BIG BEASTIE BUSTS BIG TOP BADDIES – THIS WEEK ON DR. DRECK!!!
Messing with a monster's family can be hazardous to your health as shown in HALF HUMAN on The Dungeon Of Dr. Dreck.  Shrunken Ed and Stu fill in for Dr. Dreck this week with a1958 Japanese sci-fi film about a monster and its son living in a cave on an island where they're worshiped by locals. When a circus owner learns of the beast, he kills the son and tries to capture the adult. And then the trouble starts! With John Carradine
Get a head and a rat and a HALF HUMAN from the Dungeon Of Dr. Dreck this week on your home for B-movies… and all sorts of partial humans!  Beta Max TV!!!