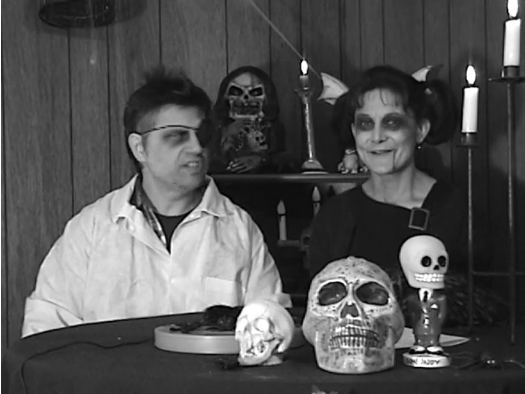 DON'T LOSE YOUR HEAD AT TAX TIME – LET DR. DRECK DO IT!!!
Income tax time got your head spinning – maybe spinning right off?  Take a break and get some tax advice fro The Dungeon Of Dr. Dreck and THE LIVING HEAD!  Archaeologists disturb the tomb of a 16th century Aztec general and awaken his disembodied head and his avenging servant. (1963)  Dr. Dreck and Moaner discuss doing tax returns while a horde of zombie IRS agents storm the house. And Madame Nicotina considers a make-over and answers mail with Shrunken Ed.
It's the horror of a 400 year old living head and income tax zombies from The Dungeon Of Dr. Dreck on your home for B-movies… and tax advice from the living dead!  Beta Max TV!!!