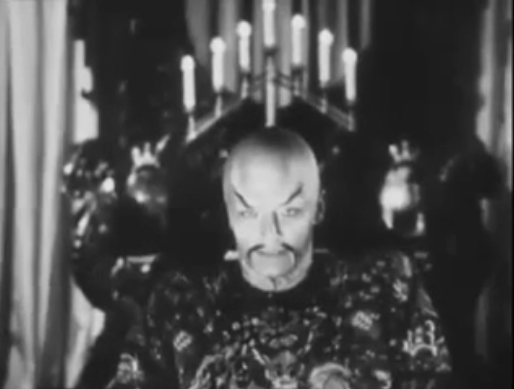 THE EVIL GENIUS RESURFACES TO TRY TO RULE THE WORLD – ON DON'S BREAKFAST SERIAL!!!
The treacherous oriental mastermind returns this week in DRUMS OF FU MANCHU – Pt. 1 on Don's Breakfast Serial.  Here we have the first 6 chapters as the evil Dr. Fu Manchu searches for the keys to the tomb of Genghis Khan to gain access and fulfill an ancient prophecy that will enable him to conquer the world.  But his nemesis, Dr. Nayland Smith, gathers his forces and fights to keep him from succeeding. (1940)
Mystery, evil and suspense abound in DRUMS OF FU MANCHU from Don's Breakfast Serial on your home for B-movies… and evil geniuses!  Beta Max TV!!!