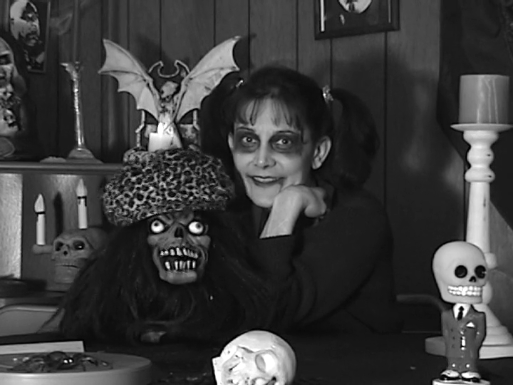 A TOUCH OF THE GREEN – AND REAL BIG BUGS – FROM THE DUNGEON OF DR. DRECK!!!
You'll want an extra large can of Raid this week as you watch MONSTER FROM GREEN HELL on The Dungeon Of Dr. Dreck!  Dr. Dreck and Moaner bring big bug action starring Jim Davis.  A wayward rocket with experimental wasps on board is exposed to radiation and crashes in central Africa unleashing giant destructive wasps on the world. (1957) Madame Nicotina looks at some artifacts from Atlantis and Dr. Dreck and Moaner read viewer mail.
Get some green on to prepare for St. Patrick's Day – and a giant bug invasion – with MONSTER FROM GREEN HELL and the Dungeon Of Dr. Dreck on your home for B-movies… and a big buzz!  Beta Max TV!!!