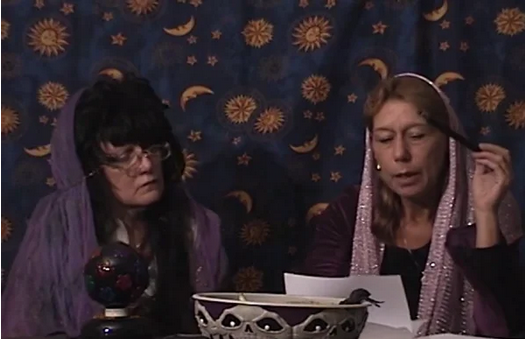 WE'RE IMPORTING A VAMPIRE FOR A NEW YEAR WITH DR. DRECK!!!
Dr. Dreck and Moaner walk the walk – the zombie walk – for SLAUGHTER OF THE VAMPIRES on The Dungeon Of Dr. Dreck.  Moaner, just back from zombie camp, teaches Dr. Dreck some of the finer points of being a zombie as they kick off a new season with an Italian vampire story of a German Marquis whose wife becomes a vampire, (1962)  And Madame Nicotina drops in for a visit and consults her future-telling ashes!
Learn the zombie walk and see the future in The Dungeon Of Dr. Dreck on your home for B-movies… and learning moments of the zombie kind!  Beta Max TV!!!