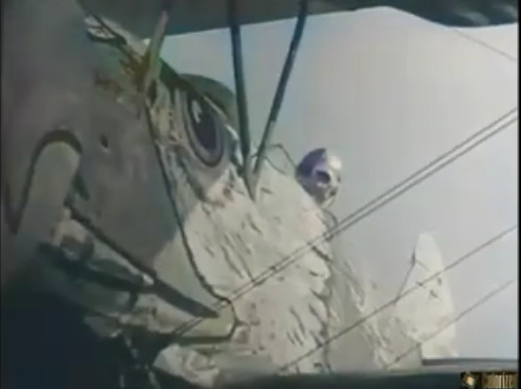 TAILSPINNIN' TIME – THE GREAT AIR MYSTERY CONCLUDES TODAY ON DON'S BREAKFAST SERIAL!!!
Fly on down to Don's Breakfast Serial today for the conclusion of TOMMY TAILSPIN – THE GREAT AIR MYSTERY  on Beta Max TV!  Don's got the final 6 chapters of this 1935 serial. In Part 2, aviator Tommy Tompkins (Clark WIlliams) and his side kick (Noah Beery Jr.) try to stop the theft of an islands massive oil reserves by an evil profiteer. Plus more Three Stooges cartoons!
Nose dive into adventure with Don's Breakfast Serial this week on your home for B-movies… and airborne action!  Beta Max TV!!!