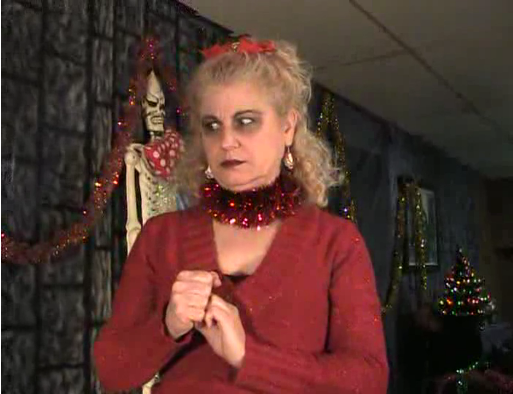 CHRISTMAS CHEER THE RATS ARE HERE – ON THE DUNGEON OF DR. DRECK!!!
The decorations are up and the rat is at the microphone for YOU'LL FIND OUT on The Dungeon Of Dr. Dreck!  It's Christmas in the Dungeon.  Dr. Dreck and Moaner are feeling sort of festive and Stu the Rat has gotten his Christmas wish of his very own TV show! Meanwhile, in the feature presentation, Kay Kaiser & his band have been invited to play in an heiress' birthday in a spooky mansion but while there they uncover a plot to kill her. Also starring horror legends Bela Lugosi, Boris Karloff, Peter Lorre!
Celebrate a Happy Ghoultide with Dr. Dreck and YOU'LL FIND OUT on your home for B-movies… and Christmas rat emcees!  Beta Max TV!!!