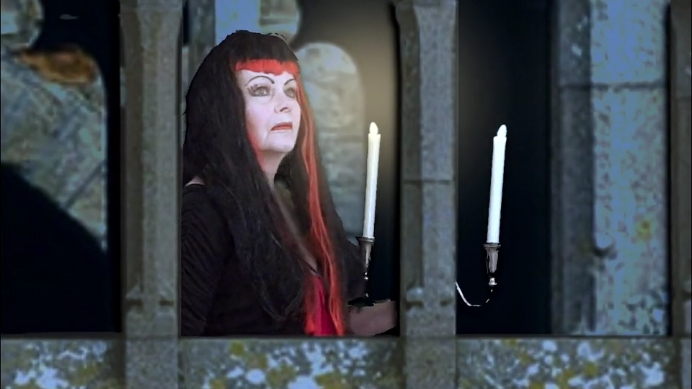 SPOOKY SCARY MONTH CONTINUES ONE MORE DAY FOR A DAY OF THE DEAD TRIBUTE!!!
It's the day after Halloween and as the whrilwind of costumes and candy settles down a bit, get one more dose of skulls and bones with our special Beta Max TV DAY OF THE DEAD presentations!
First, as a Day Of The Dead tribute and remembrance for those who have gone on before us, Arachna Of The Spider People from Beware Theater performs a haunting version of the song Who Wants To Live Forever.  Then it's the subtle terror of the 1960 Mexican horror-drama MACARIO.  Struggling peasant Macario has trouble feeding himself and his family and on the eve of the Day Of The Dead he wishes for one thing – to have a whole turkey to eat all by himself.  To make him happy, his wife steals one from a DOTD celebration and he goes off by himself to eat it where he's visited by three wandering men who turn out to be the Devil, God, and Death.  After a conversation, Death gives him water to cure the sick but the newfound good comes with unsuspected evil as it causes him to be accused of heresy – and worse!
It's one more Spooky Scary Day – the Day Of The Dead – on your home for B-movies…  and sugar skulls!  Beta Max TV!!!