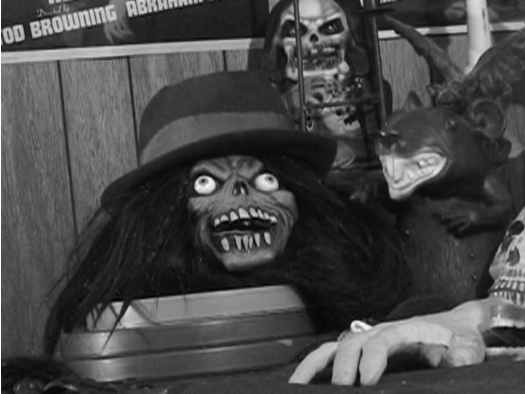 ROBOTS RUNNIN' WILD ON THE DUNGEON OF DR. DRECK!!!
Robots are running amok and Dr. Dreck is no where to be seen for the Dungeon Of Dr. Dreck presentation of GOG!  Dr. Dreck has gone out to do some early Christmas shopping so Stu and Shrunken Ed host this 1954 sci-fi film. A special agent is sent to investigate mysterious deaths and sabotage going on at a secret underground laboratory dealing with nuclear power, high-powered computers and advanced robots. And the robots seem to be receiving commands from a mysterious unmarked plane and are not playing nice!
A foreign power at work or and alien invasion?  Find out in GOG from the Dungeon Of Dr. Dreck on your home for B-movies… and crazy cyborgs!  Beta Max TV!!!