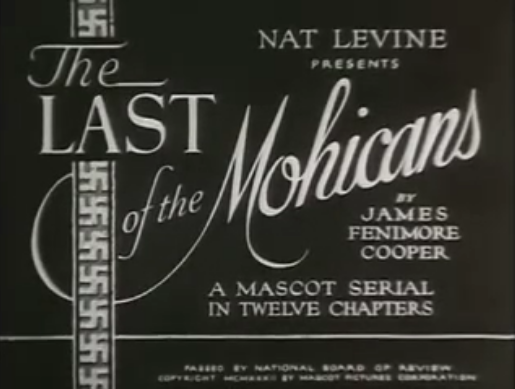 ACTION ON THE FRONTIER (OF UPSTATE NEW YORK) ON TODAY'S DON'S BREAKFAST SERIAL!!!
Head to the wild frontier of upstate New York today as Don's Breakfast Serial presents LAST OF THE MOHICANS – PT. 1.  Don has chapters 1 -5 of this 1932 Mascot Pictures serial based on the James Fenimore Cooper novel about colonial New York frontiersman Hawkeye (Harry Carey) and friend Chingachgook as they fight villainous soldiers and Indians in the 1700s.
It's classic literature come alive in LAST OF THE MOHICANS – PT. 1 on your home for B-movies… and sharpshootin' heroes!  Beta Max TV!!!