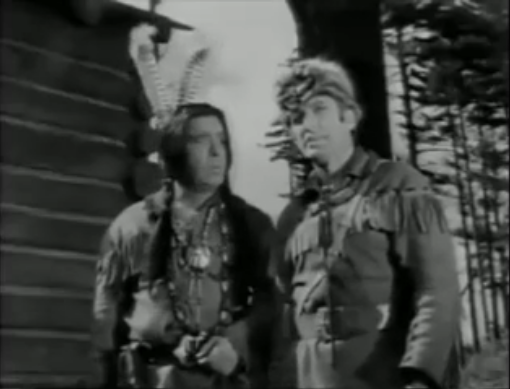 HAWKEYE – FROM MOVIE SERIAL CONCLUSION TO TV SERIES DEBUT – TODAY ON DON'S BREAKFAST SERIAL!!!
Watch the conclusion of the adventure serial and see the transition to television for LAST OF THE MOHICANSin Part 3 on Don's Breakfast Serial this week.  In chpt 12, The End Of The Trail in this serial based on the James F. Cooper novel, Hawkeye (Harry Carey) and Chingachgook must escape certain death from the Huron and expose the treachery of the French soldiers. Plus Don has episodes of the1950s Hawkeye And The Last Of The Mohicans TV series staring John Hart and Lon Chaney Jr.
It's twice the colonial action from Don's Breakfast Serial on your home for B-movies… and movie to TV crossovers!  Beta Max TV!!!