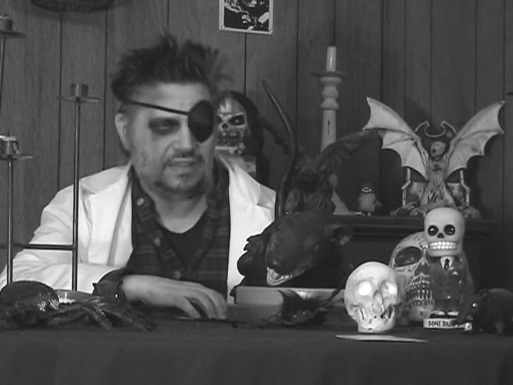 CARVE YOUR TURKEY WITH A MAGIC SWORD ON THE DUNGEON OF DR. DRECK!!!
There's turkey cuttin', pie cuttin' and magical cuttin' on the Dungeon Of Dr. Dreck for the Thanksgiving presentation of the 1962 film THE MAGIC SWORD.  It's Thanksgiving time at the Dungeon and while Dr. Dreck and Stu recover from too many pies, they treat you to this sword and sorcery fantasy about a hero rescuing a princess from a vengeful wizard. Starring Gary Lockwood and Basil Rathbone.
It's sorcery, action, and pie in The Dungeon Of Dr. Dreck on your home for B-movies… and holiday desserts!  Beta Max TV!!!