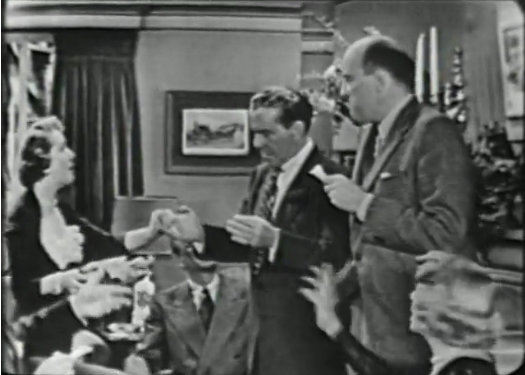 HAPPY THANKSGIVING WITH GEORGE AND GRACIE ON BETA MAX TV!!!
We've got an extra course for your Thanksgiving dinner today on Beta Max TV as we spend THANKSGIVING with The George Burns And Gracie Allen Show.  George and Gracie's neighbor Blanche's husband places a bet on a horse with the same name as his business partner's wife and Gracie thinks he's fooling around. Wackiness ensues as they all gather at the Burns' house for Thanksgiving (1951)
Top off your turkey (or whatever you may have) with a fun holiday treat from The George Burns And Gracie Allen Show on your home for B-movies… and always some more!  Beta Max TV!!!