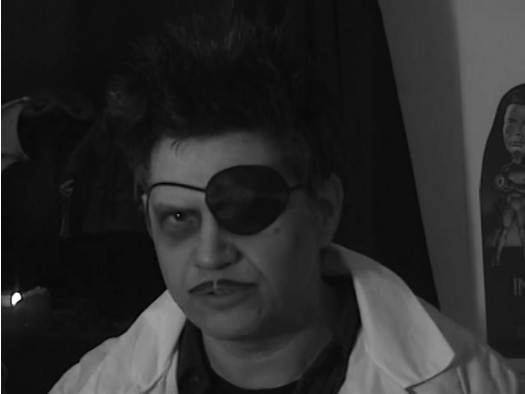 FIRING UP THE LAST DAY OF SUMMER WITH AN INCOGNITO MONSTER ON DR. DRECK!!!
Stop by The Dungeon Of Dr. Dreck as Beta Max TV says good-bye to this year's summer with a flamin' good time in GIGANTIS THE FIRE MONSTER!  In this repackaged version of the second Godzilla movie, Gigantis (aka – Godzilla) is freed from the ice by an atomic explosion and battles with fellow monster Anguirus while devastating Japan. Moaner is excited to see Godzilla and Madame Nicotina reads some fortunes in ashes.
There's monster sized fun in this week's Dungeon Of Dr. Dreck on your home for B-movies… and monsters using aliases!  Beta Max TV!!!