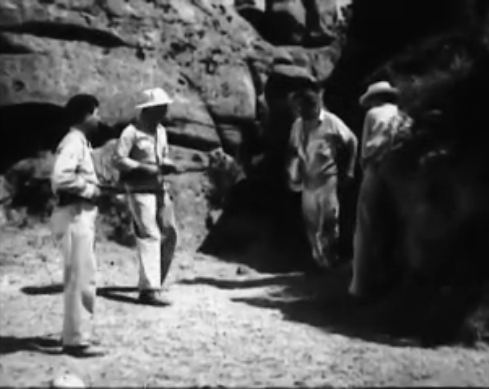 ACTION AT A FEVERED PITCH IN THE JUNGLE RAIDERS CONCLUSION – ON DON'S BREAKFAST SERIAL!!!
We're rockin' in the jungle on Don's Breakfast Serial this week with JUNGLE RAIDERS – PT. 3.  In these concluding episodes, to stay alive, our heroes agree to help their captors fight another tribe but the villains ambush them and trick the princess into helping them find the jewels. But there's a twist as the "dead" come back to life. Plus, Don has a bit of cartoon fun to round out the show! (1945)
Watch the action unfold in Don's Breakfast Serial on your home for B-movies… and plot twists even in the jungle!  Beta Max TV!!!