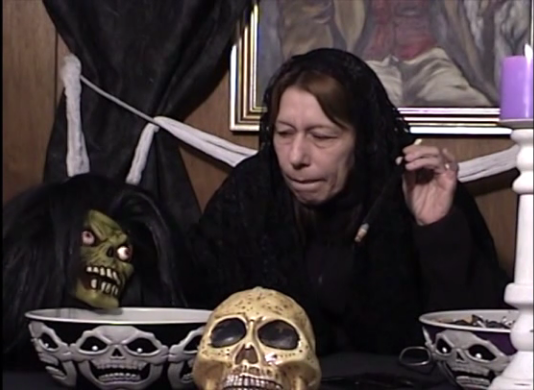 THINGS ARE REALLY HOPPIN' IN THE DUNGEON OF DR. DRECK!!!
Things are a little buggy but they're really hoppin' in The Dungeon Of Dr. Dreck with THE BEGINNING OF THE END.  In this 1957 science fiction adventure, a scientist (Peter Graves) creates giant vegetables with radiation but when locust eat the veggies they too become huge and attack Chicago. Moaner thinks the movie is about Buddy Holly (and the Crickets). Madame Nicotina shows us how to tell the future with water.
Catch some of the cheeziest special effects ever in a giant bug movie with THE BEGINNING OF THE END on your home for B-movies… and grasshopper movies too!  Beta Max TV!!!