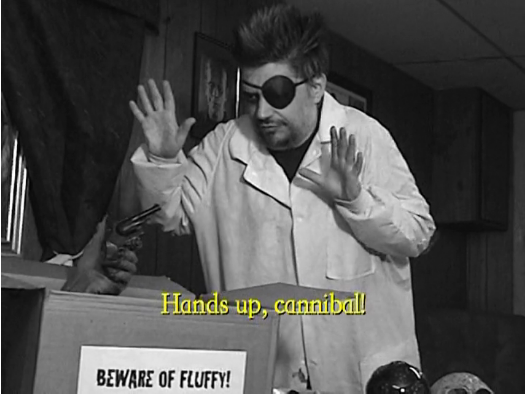 DEADLY SPIDERWOMAN AND STU FOR DINNER – TODAY ON DR. DRECK!!!
There's a deadly potion – and a shopping list when The Dungeon Of Dr. Dreck presents THE SPIDERWOMAN STRIKES BACK!  A woman takes a job as a secretary for an old blind lady.  But little does she know that while she sleeps, her blood is secretly being drained and used to create a deadly poison. (1946) Dr. Dreck and Moaner discuss what they want to get when they go grocery shopping but when Stu overhears them, he thinks he's on the menu!
The spider has only two legs this week in The Dungeon Of Dr. Dreck on your home for B-movies… and poison potions!  Beta Max TV!!!