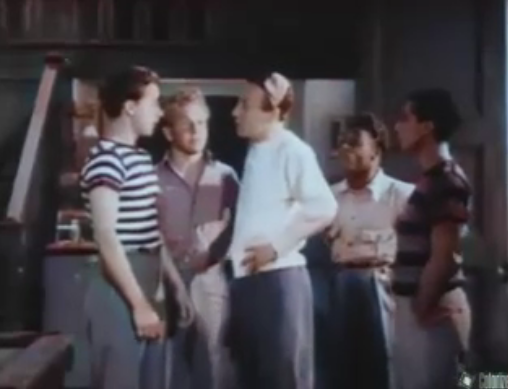 BRINGING PEACE AND BOXING – GERONIMO CONCLUDES (AND MORE) TODAY ON DON'S BREAKFAST SERIAL!!!
Tune in to Don's Breakfast Serial this week for the action-packed resolution to the mess the bad guys have caused in SON OF GERONIMO – Pt. 3.  Don has the last 4 chapters of this 1952 serial. Army agent Jim Scott (Clayton Moore) tries to save the son of Geronimo and get a meeting with the Apache leaders to try to finally bring peace. Plus Don has a colorized version of the East Side Kids in Bowery Blitzkrieg.
From gunfights on the prairie to boxing in the Bowery, this is the place to be with Don's Breakfast Serial on your home for B-movies…  and peace at last!