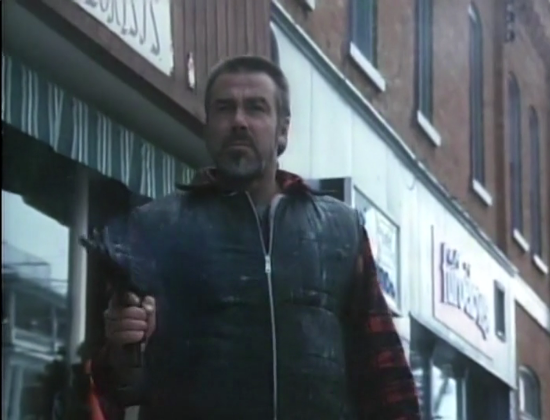 AN OUT OF THIS WORLD COP – ABRAXAS ON WAY-OUT WEDNESDAY!!!
We've got an intergalactic pursuit with a professional wrestling legend and an evil alien today in ABRAXAS, GUARDIAN OF THE UNIVERSE on Beta Max TV's Way-Out Wednesday!  An alien law office, played by Jesse :"The Body" Ventura, must stop an evil renegade from his planet who has returned to Earth to find the alien child he had with an Earth woman on a previous visit.  If the child is born and the renegade finds it, he will gain unspeakable power and immortality. (1990)
It's like a low-bidget Terminator – but different!  ABRAXAS, GUARDIAN OF THE UNIVERSE on Way-Out Wednesday from your home for B-movies… and wrestlers in spaceships!  Beta Max TV!!!