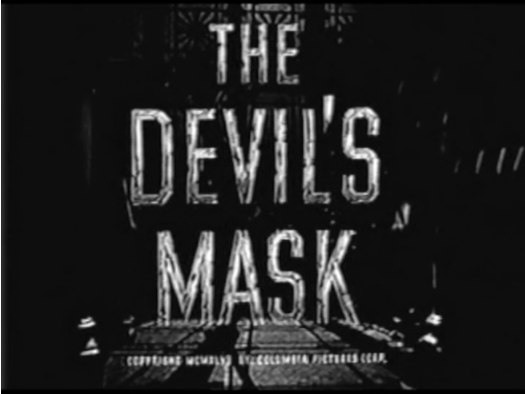 ADD TINY LITTLE HEADS AND A LOCKED DOOR AND YOU GOT THIS WEEK'S DR. DRECK!!!
There's a mystery of a lost explorer and a mystery of a lost key on The Dungeon Of Dr. Dreck for this week's feature THE DEVIL'S MASK.  Loosely based on a story from the popular radio program "I Love A Mystery", five shrunken heads found on a crashed plane are the only clues to the disappearance of a noted explorer – but murder is suspected by his daughter. (1946) Dr. Dreck gets locked in the cellar and Moaner has fun with it – until it happens to her too!
Shrunken heads, locked doors, and a mystery or two on The Dungeon Of Dr. Dreck from your home for B-movies… and really small hat sizes!  Beta Max TV!!!