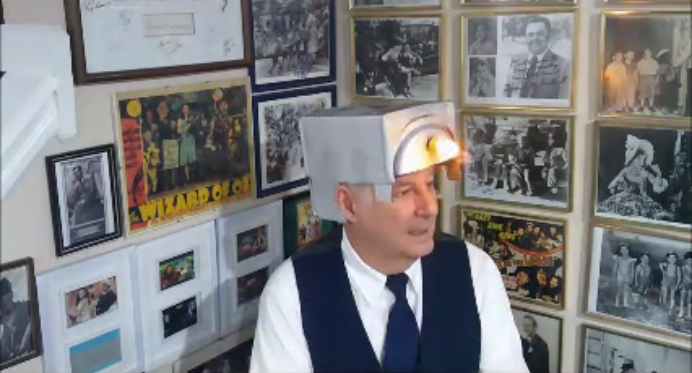 MASKED WRESTLER MEETS MARTIANS – IT'S A DON'S BREAKFAST SERIAL SPECIAL!!!
Action and aliens fill the screen for a special Don's Breakfast Serial presentation of EL SANTO Vs. THE MARTIAN INVASION!  Don presents the 1967 Mexican action film starring the legendary silver masked wrestler superhero battling 3-eyed Martian invaders intent on conquering Earth. Plus, watch for appearances by Don and special guests throughout the show (and in the movie!).
A luchador legend meets a Martian menace today from Don's Breakfast Serial on your home for B-movies… and super wrestlers!!!  Beta Max TV!!!