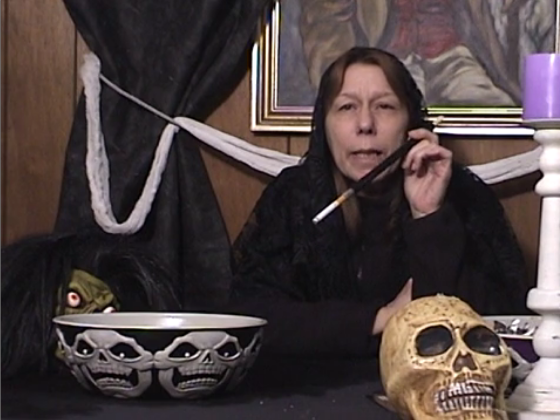 GLOWING ROCK + UNDERWATER CAVE = DEAD DIVERS ON THE DUNGEON OF DR. DRECK!!!
We're headed to the beach – but it's not for a party – in the Dungeon Of Dr. Dreck presentation of PHANTOM FROM 10,000 LEAGUES.  In this classic B-sci-fi from 1955, a creature created by a radioactive rock in the ocean attacks unsuspecting swimmers and an marine biologist tries to determine how to stop it. Back at the Dungeon, Moaner insists Perry Mason is in the movie playing the creature, much to the consternation of Dr. Dreck.  And Madame Nicotina drops by to teach us how to tell the future.
It's a rubber-suited monster on the loose in The Dungeon Of Dr. Dreck on your home for B-movies… and glowing rocks!  Beta Max TV!!!