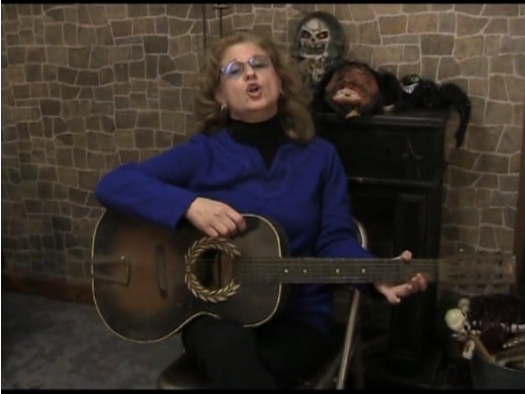 AN UNSEEN MONSTER AND AN UNFORTUNATELY HEARD SONG ON THIS WEEK'S DR. DRECK!!!
Dr. Dreck has a monster that's really outta sight and a song from Groaner that should be outta hearing range as The Dungeon Of Dr. Dreck presents SOUND OF HORROR (1966).   It's Mexican monster movie time as an explosion in an isolated cave in Greece frees an invisible dinosaur that had been trapped for eons.   Groaner sits in for Moaner to kick things off, announces her plans for a singing career and even "treats" Dr. Dreck to a sample!
You don't have to cover your eyes but you might want to cover your ears for parts of this week's Dungeon Of Dr. Dreck on your home for B-movies… and monsters seen AND unseen!  Beta Max TV!!!.