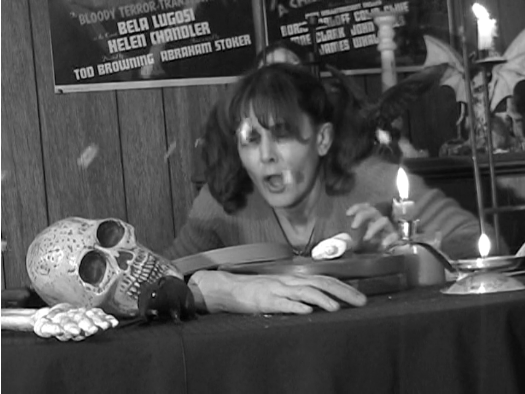 DIAMONDS, DECAPITATIONS, AND RATS OF THE ROUND TABLE – THIS WEEK ON THE DUNGEON OF DR. DRECK!!!
Drop by The Dungeon Of Dr. Dreck this week for the edgy murder mystery STRAGLER OF BLACKMOOR CASTLE a German thriller from 1963.  After a dispute over stolen diamonds, a murderer begins strangling, and decapitating members of an estate as one of them tries to secretly sell off the hot ice  Dr. Dreck and Moaner have a royal pain to deal with as Stu the rat becomes a mail order knight.  When Shrunken Ed also sends away for a knighthood, he and Stu go to was and it's up to Dr. Dreck to try to broker a peace treaty.
Mail-order knights, war in the dungeon, and a creepy murder mystery from The Dungeon Of Dr. Dreck on your home for B-movies… and royal rumblings!  Beta Max TV!!!