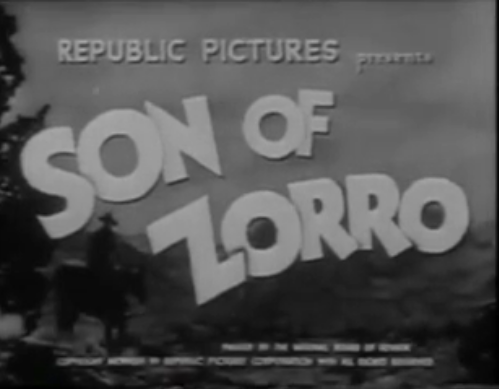 THE ACTION CONTINUES WITH ZORRO JR. ON DON'S BREAKFAST SERIAL!!!
Get another bowl of Don's Breakfast Serial as Don presents the conclusion of the action-packed adventure SON OF ZORRO.  In these final chapters of this 1947 Republic serial, Zorro's descendant zeroes in on the leaders of the corrupt politicians and rustlers victimizing his home town. Plus Don has an episode of The Adventures Of Robin Hood TV show – Friar Tuck.
These Z's have nothing to do with sleep!  It's the conclusion of SON OF ZORRO on your home for B-movies… and masked heroes and their relatives!  Beta Max TV!!!