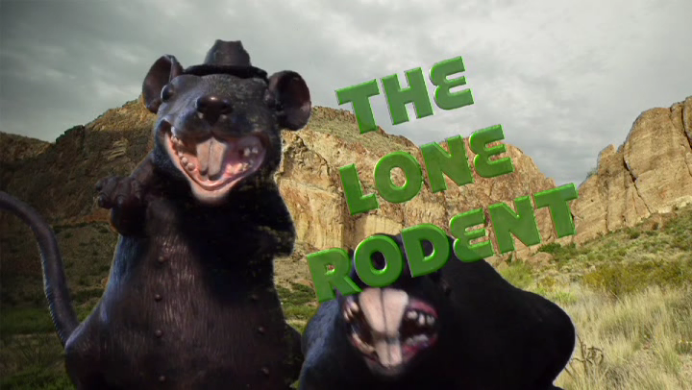 RATS AND RUSTLERS – IT'S A WESTERN EXTRAVAGANZA ON DR. DRECK!!!
Drop by The Dungeon Of Dr. Dreck for a creepy spooky western this week with MYSTERY RANCH.  Dr. Dreck presents this 1932 George O'Brien western with Charles Middleton (Ming the Merciless from the Flash Gordon serials) as a deranged rancher holding his deceased partner's daughter prisoner to try to gain control of the ranch by forcing her to marry him. An undercover ranger (O'Brien) uncovers the plot and comes to her aid not knowing that he is marked for death!  Stu the Rat has filmed his own western too!
Western action in the Dungeon Of Dr. Dreck from you home for B-movies… and range ridin' rats!  Beta Max TV!!!