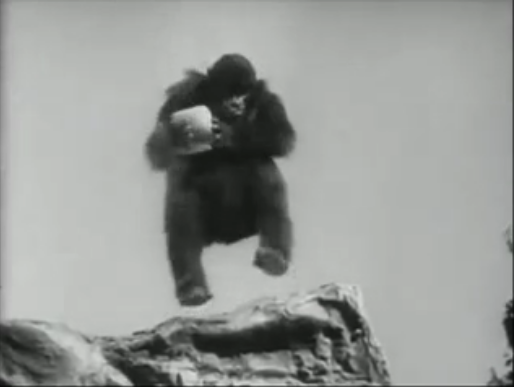 OUTER JUNGLE SPACE ADVENTURES RUN WILD ON DON'S BREAKFAST SERIAL!!!
Join the safari of danger with Don's Breakfast Serial presentation of TIM TYLER'S LUCK.  Don has the first 4 chapters of this 1937 Universal jungle adventure serial. Tim Tyler (Frankie Thomas) heads to dangerous gorilla country in the jungle in search of his father who has gone missing while on an expedition encountering dangerous beasts and a criminal gang that may know something about his father's disappearance.  Plus, there's an episode of Tom Corbett Space Cadet.
Adventure in the jungle and a quick trip to outer space on your home for B-movies… and lots of travel miles!  Beta Max TV!!!