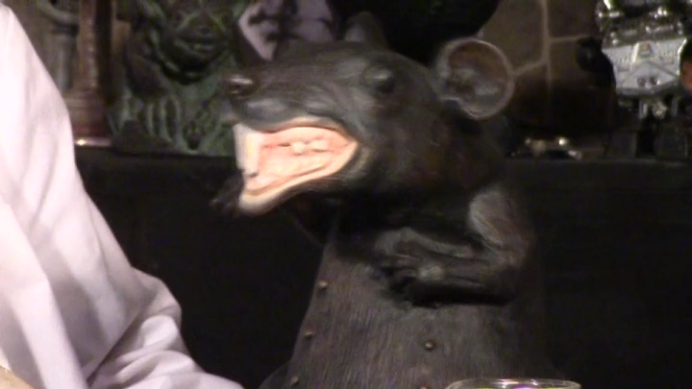 MAGIC, MUSIC, AND MURDER ON THIS WEEK'S DUNGEON OF DR. DRECK!!!
Drop by the Dungeon Of Dr. Dreck this week for a rat of a magician and a musical for rats with the feature presentation STRANGE MR. GREGORY (1945).  A magician smitten with another magician's wife forms a plan involving murder, deception and hypnotic powers to remove her husband from the scene. Stu the rat writes a musical for rodents called My Fair Rodent.  Dr. Dreck is tired of Stu's off-key singing so he decides to trick him by pretending to be an interested producer.
There's evil and show tunes this week in The Dungeon Of Dr. Dreck on your home for B-movies… and rising rat stars!  Beta Max TV!!!