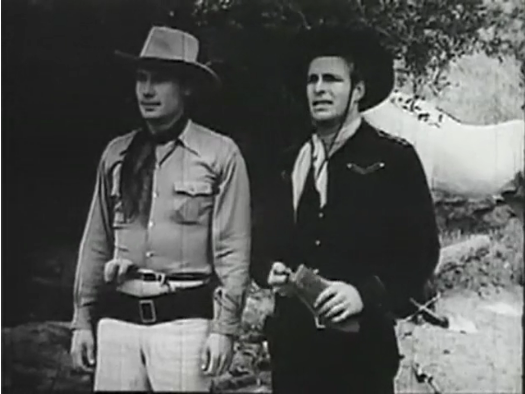 IT'S BUSTER'S BIRTHDAY ON BETA MAX TV!!!
Beta Max TV
celebrates birthday boy
Buster Crabbe
– Olympic gold medalist, actor, lion tamer, businessman, and all-around nice guy. Born Clarence Linden Crabbe II in Oakland, CA, Feb. 7, 1908, Buster grew up in Hawaii and attended the U of Southern California where he became their 1st All-American swimmer. He competed in the 1928 and 1932 Olympics winning a bronze medal and a gold medal in the 1500m and 400m freestyle swimming events. Soon after, he began his acting career appearing as 3 of the 30s and 40s most popular comic book heroes – Tarzan, Flash Gordon, and Buck Rodgers. He also starred in numerous western and action films appearing in well over 100 features in his over 50 years career.
Today, we have 2 of his action films. The first, from 1942, takes place in a familiar locale – the jungle! In JUNGLE SIREN, Crabbe plays a soldier assigned to help the free French forces build an airstrip in the jungle. While there, he and his pal met a female Tarzan-type and together uncover a Nazi plot to start a native uprising. Then, Crabbe appears as another of his popular characters – Billy The Kid. In BILLY THE KID WANTED (1941) – the first of a series of Billy The Kid films, Crabbe plays good guy Billy who, with his 2 pals (Dave O'Brien, Fuzzy St. John), team up to help homesteaders caught up in a scheme run by a fake land company.
Happy Birthday Buster from your home for B-movies… and action Crabbes! Beta Max TV!!!