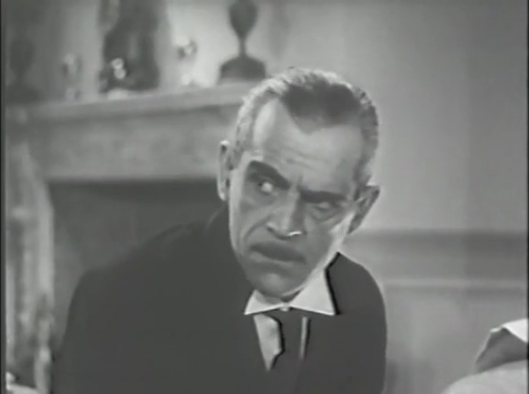 REMEMBERING BORIS KARLOFF – TODAY ON BETA MAX TV!!!
Boris Karloff passed away on February 2, 1969 in Midhurst, Sussex, England after an acting career spanning nearly 60 years.  To celebrate this legend of stage, screen, radio, and TV, Beta Max TV has Boris as the center of attention and a sinister fiend.
First up is THIS IS YOUR LIFE – BORIS KARLOFF.  Ralph Edwards hosts this popular TV show from the 50s that spotlighted a variety of famous people and too a look at their lives.  In this 1957 episode, Ralph spotlights Karloff's life and career with a series of stories and photos as well as guests including Karloff's family and friends.
Then it's JUGGERNAUT (1937).  In this almost lost Karloff film, he plays a doctor whose research funds have dried up.  He finds a possible source of funds when he takes the offer of a young wife to hasten the death of her rich, old husband for a sizeable sum.
Smiles, laughs, and sinister doings from Boris Karloff on your home for B-movies…  and legends!  Beta Max TV!!!