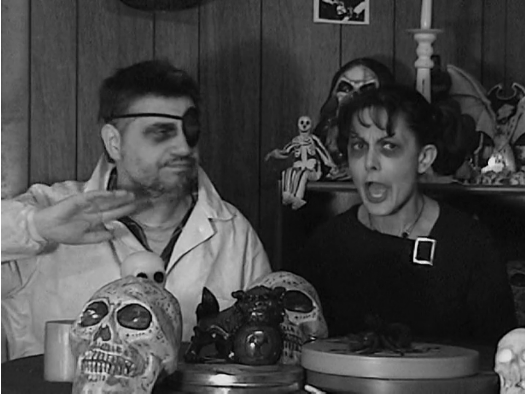 A STUFFY MURDERER AND A NEW SOUND ENGINEER FOR DR. DRECK – TODAY ON BETA MAX TV!!!
Join Dr. Dreck and Moaner for a creepy canal killer in THE EMBALMER on this week's Dungeon Of Dr. Dreck.  In this Italian thriller from 1965, a killer lurking deep in the catacombs beneath the canals of Venice comes out to kill, embalm, and stuff women to display amongst his collection of human taxidermy. Moaner likes all the sound effects in the movie so Dr. Dreck hires a sound effects specialist for the show with somewhat mixed results.
A crazed killer and a so-so sound effects guy.  It's THE EMBALMER from the Dungeon Of Dr. Dreck on your home for B-movies… and exotic locales!  Beta Max TV!!!