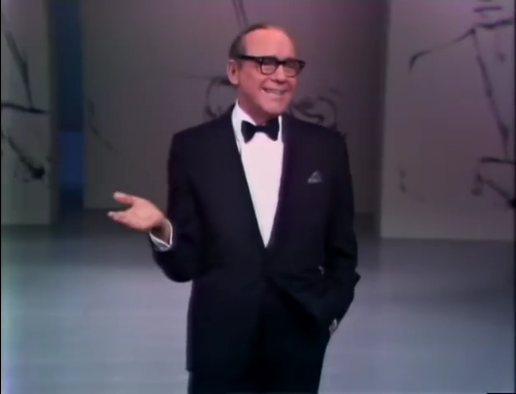 TWO TELEVISION TREATS FOR VALENTINE'S DAY – FOR YOU FROM BETA MAX TV!!!
We've got Ozzie and Harriet and Jack and a whole galaxy of stars lined up in twin treats for St Valentine's Day Monday on Beta Max TV!
First up, it's the Nelson family in THE ADVENTURES OF OZZIE AND HARRIET – THE ST. VALENTINE'S DAY SHOW.  Ricky's got a cigar box stuffed with money he's been saving.  But when Ozzie and Harriet hear him and brother David talking about buying expensive gifts for Valentine's day, they're afraid he's going to spend the whole pile on his brand new girlfriend so they try to direct him toward less expensive gifts.  Little do they know, the boys have something totally different in mind!
Then it's a celebration of perhaps the most famous – and certainly the funniest – person in show biz born on Valentine's Day with THE JACK BENNY BIRTHDAY SPECIAL.  This television special from 1969 honors the comedy legend with a load of songs, skits, and laughs featuring an all-star guest list including Lucille Ball, Dennis Day, Don Wilson, Dan Blocker, Lawrence Welk, Ann-Margaret and more! Plus, the original Texaco commercials!
It's a gathering of gifts – Valentine's AND birthday – today on your home for B-movies…  and Happy Valentine's Days!  Beta Max TV!!!