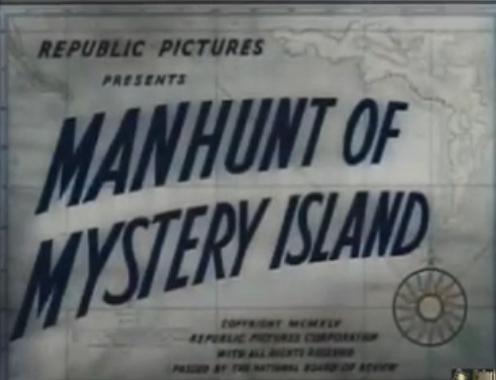 PIRATES, FANTASTIC INVENTIONS, AND CLIFF-HANGING – ON DON'S BREAKFAST SERIAL!!!
Join Don's Breakfast Serial for the start of a brand new adventure with MANHUNT OF MYSTERY ISLAND.  Don presents chapters 1-7 of this 1945 Republic serial. An ancient pirate uses a time transference machine to come to the present and kidnap a scientist to use his invention for revenge.  The scientist's daughter hires private eyes to find her father hidden among the mysteries on mysterious Mystery Island. Starring Richard Bailey and Linda Stirling.
Pirates, gumshoes, scientists, exotic locales – MANHUNT OF MYSTERY ISLAND has it all on your home for B-movies… and spectacul-arrrrr adventure!  Beta Max TV!!!