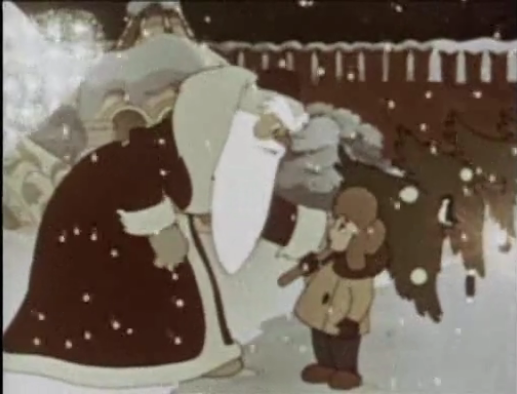 RIDE THE RANGE AND THE STRATOSPHERE FOR MERRY MEANDERING MONDAY!!!
Saddling up for action and borrowing Santa's sleigh. We're on the move for Merry Meandering Monday on Beta Max TV!
First up is a bit Russian made animation from 1959 called THE CHRISTMAS TREE. A little boy desperately wants to deliver a Christmas tree to his father in Antarctica so Santa and a bunch of friendly creatures pitch in to help!
Then, it's Tex Ritter riding the range at Christmas in DOWN THE WYOMING TRAIL (1939). Tex's first chore at his new ranch job is to play Santa Claus but when bad guy Blackie in a Santa suit robs Tex's boss and kills a guy, Tex is arrested for murder. He escapes and joins up with Blackie to try to prove his innocence and bring Blackie to justice.
There's good Santa and bad Santa – but we know who the real Santa is and he's right here on your home for B-movies… and Christmas action!
Beta Max TV
!!!