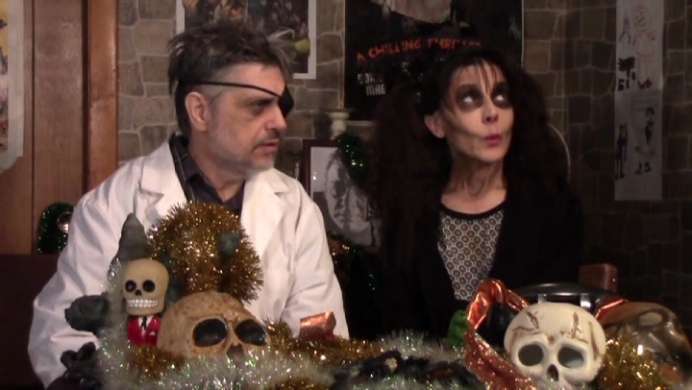 SHOPPING WITH JACK AND CHRISTMAS GHOSTS WITH DRECK – TODAY ON BETA MAX TV!!!
Jack Benny and Dr. Dreck bring us today's dose of Christmas cheer on Beta Max TV!
Head out to the store with Jack Benny, Rochester, and Dennis Day on The Jack Benny Program – CHRISTMAS SHOPPING. In this episode from 1957, Jack and the gang head out to gather up some gifts for Christmas and meet some interesting characters including Mel Blanc as a store clerk.
And in The
Dungeon of Dr. Dreck
, Dr. Dreck and Moaner present SPOOKS RUN WILD (1941). As the East Side kids have trouble with Bela Lugosi in a haunted house, Moaner calls a temp service for a co-host fill-in while she runs Christmas errands.
Christmas shopping, Christmas errands, and Christmas fun on your home for B-movies… and gift ideas!
Beta Max TV
!!!