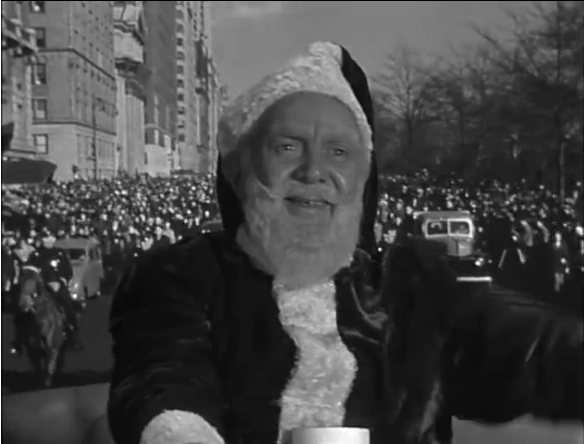 YES BETA MAX TV, THERE IS A SANTA CLAUS!!!
And he's right here on
Beta Max TV
in the Macy's parade in today's "we can add new shows on any day again" Friday Surprise –
THE MIRACLE ON 34th STREET
– the 1955 condensed-for-TV version of the 1947 classic originally broadcast as part of the anthology series The 20th Century Fox Hour. It's the story of a visit by the real Santa to modern NYC and his revitalizing the Christmas Spirit in assorted disbelievers, especially one little girl and her mother. Starring Macdonald Carey, Teresa Wright and Thomas Mitchell as Kris Kringle.
And once again, we have success in adding a show on not-a-Monday on your home for B-movies… and Santa's magic!
Beta Max TV